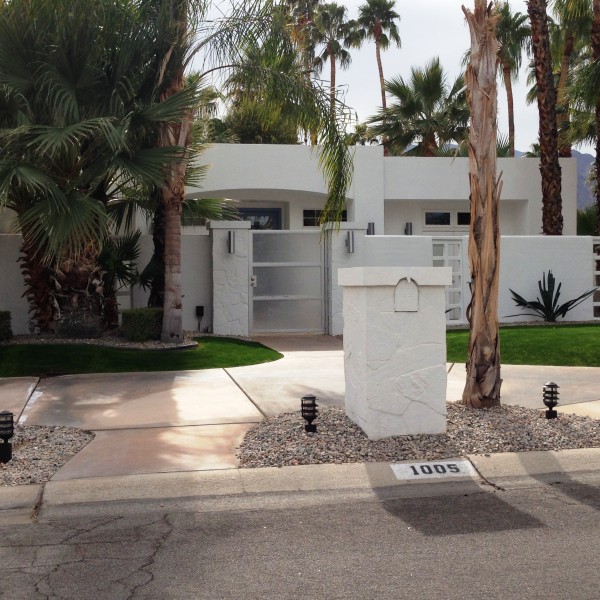 Palm Springs, Baby
Hit one of my bucket list locations, business combined with vacay in sunny Palm Springs. Like Las Vegas, it struck me as odd to have this artificially created city spring out of a vast desert. How does everything appear so green, as in, how do they water all those freakin' golf courses? But I fell for the architecture, design, vintage stores, galleries and food in a quick three day jaunt. I like to call it the best of both – golf for Mr. F&F, design for me. We shall return, no doubt.
We started our first day, hitting some incredible stores devoted to mid-century furniture. It felt torturous to see and not buy, but I came away with more appreciation for all things mid-century. Then we moved onto the real reason I wanted to see Palm Springs.
Modern Architecture
The next day we toured the modern architecture which became known as "Desert Modernism." Palm Springs became a haven for celebrities (Frank Sinatra and Bob Hope etal). I particularly liked Twin Palms Estates (original landscape had two palms in front) developed by the Alexander Construction Company . Working with several architects, they constructed more than 2000 homes in Palm Springs and established a modernist style that was widely imitated. They approached tract housing by giving homes different roof lines (flat, slanted, or butterfly roof) but inside they shared exposed post-and-beam ceiling construction, expansive windows, a breezeway, and open floor plans. The homes were modest (1200-1600 square feet), appealing to vacation home buyers with pool and all. A little taste of Twin Palms below…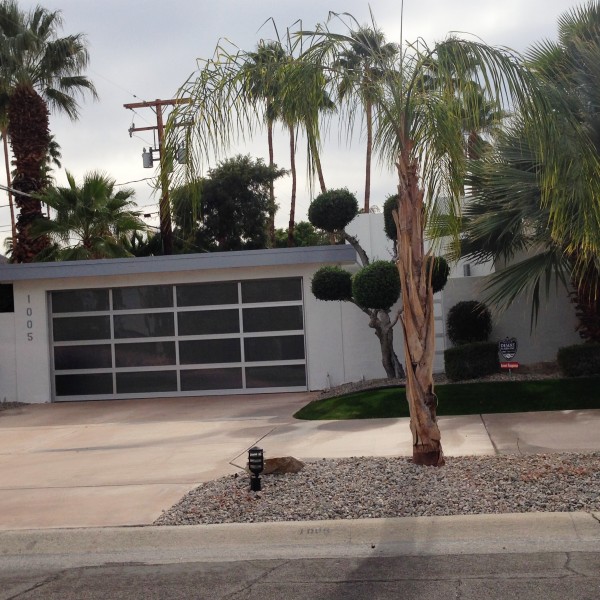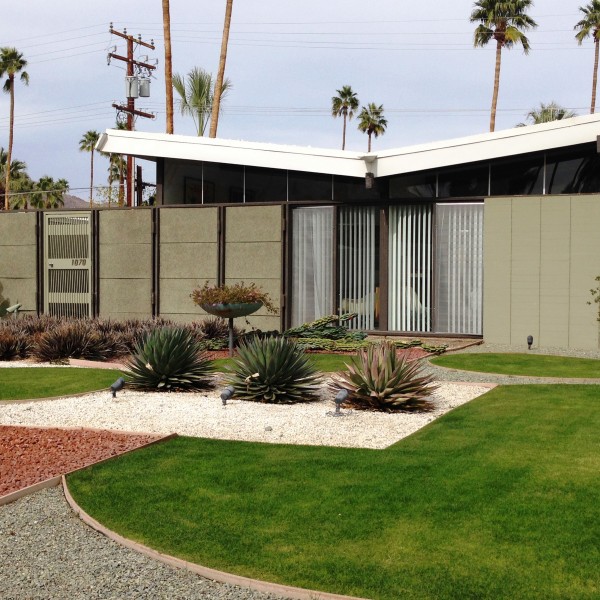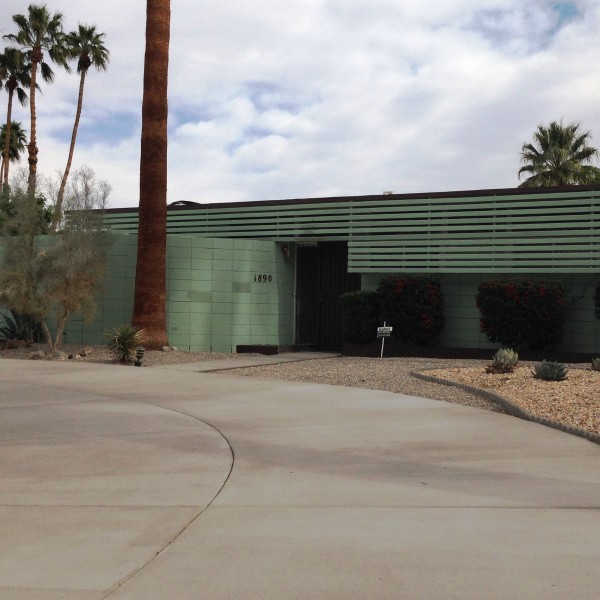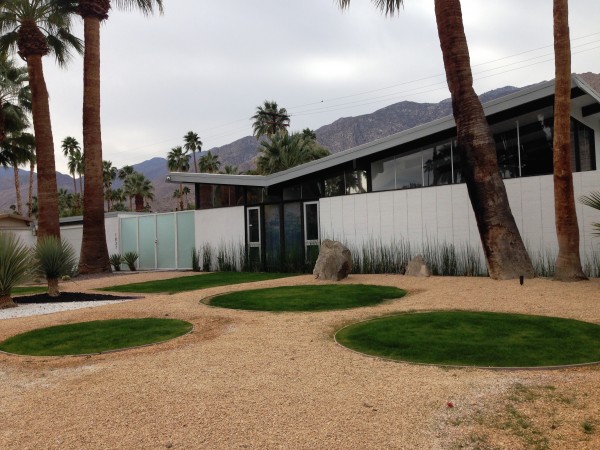 The present day owners renovated the properties, adding glass garage doors or enclosing the breezeway, connecting the main house to the garage. More importantly, most did it with respect to the original architecture. I could move right into any of these homes.
The Alexanders also built in other parts of town and for well-known architects. The Wexler steel houses drew me in…
And yet another house by Alexander, made famous as Elvis and Priscilla Pressley's honeymoon venue…
Kaufmann House
The Kaufmann House, the most well known, was commissioned by the same family that owned Fallingwater. It had several owners after the Kaufmanns and some poor renovations. Thankfully, it was purchased in the 1990s by a couple who restored it after much research into Richard Neutra's original design. It is arguably one of the most important houses of the 20th century in the United States. It is well hidden from the road, so this is all we could get, nosy tourists that we are…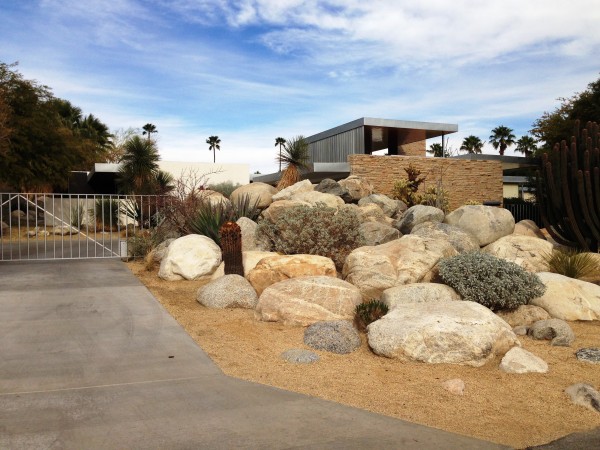 And after all that modern architecture, we were hungry. After a "tip" from a local we drove to Shields Date Garden, where they sell all things date-related but none as good as the infamous date milkshake. And when I say it's rich beyond description and that a family could share it, I'm not kidding. A treat and well earned after all that touring. We skipped the movie room and its illicit story of the date…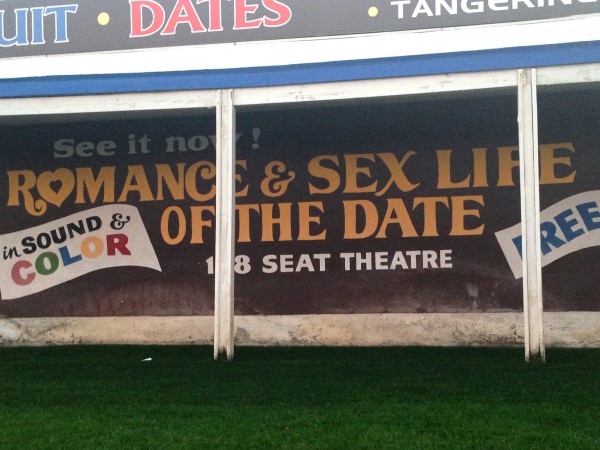 I somehow felt it might ruin the milkshake for me. We opted to enjoy the sunset over the date garden instead…
And while the architecture of Palm Springs has always intriuged me, I had the impression that it was a lot of retirees, golfers, old people and stuffy (and it is partially that). The hipster vibe, good food, art and culture surprised me. It exceeded my expectations and warrants a return visit.