Palm Springs, another beacon for modernist architecture, was our Sunday destination.
We started off at the Neutra Miller house which he designed for a woman who came to the desert to teach a specific form of exercise that required being nude in front of a mirror. I wouldn't have been a student of hers, that is for certain. Read about the Palm Springs house and her fascinating story in the previous link…no pictures were allowed on the inside…
Next up, we went to the Palm Springs Art Museum where high above it, sited beautifully on a hill, is the Albert Frey II House and Archives.
Mr. Frey designed this house for himself…rather modest in size but completely functional and suited to his minimalist lifestyle. He was quite the ladies' man, apparently, so it was also the ultimate bachelor's pad…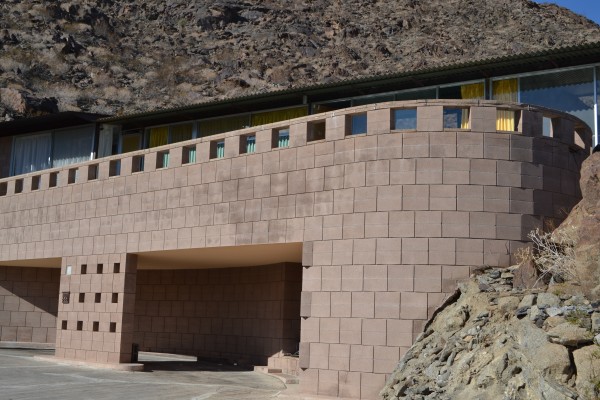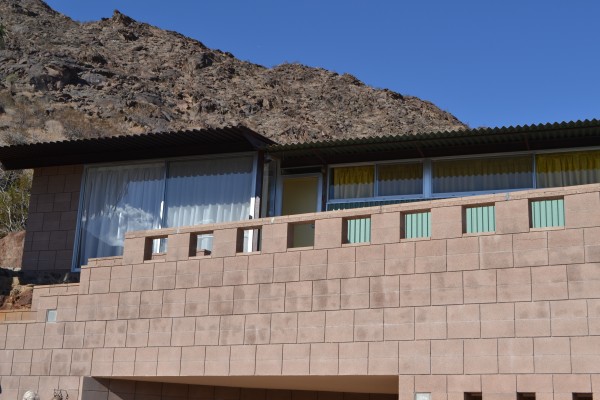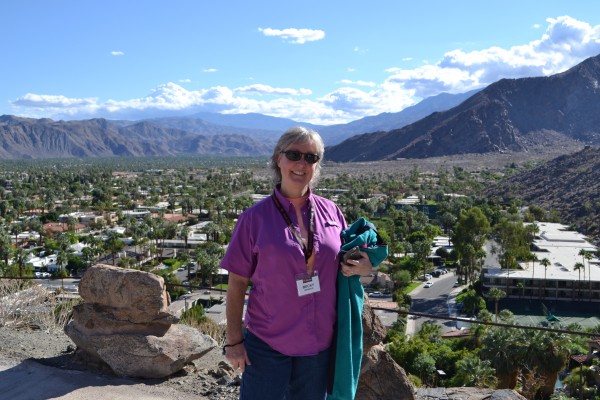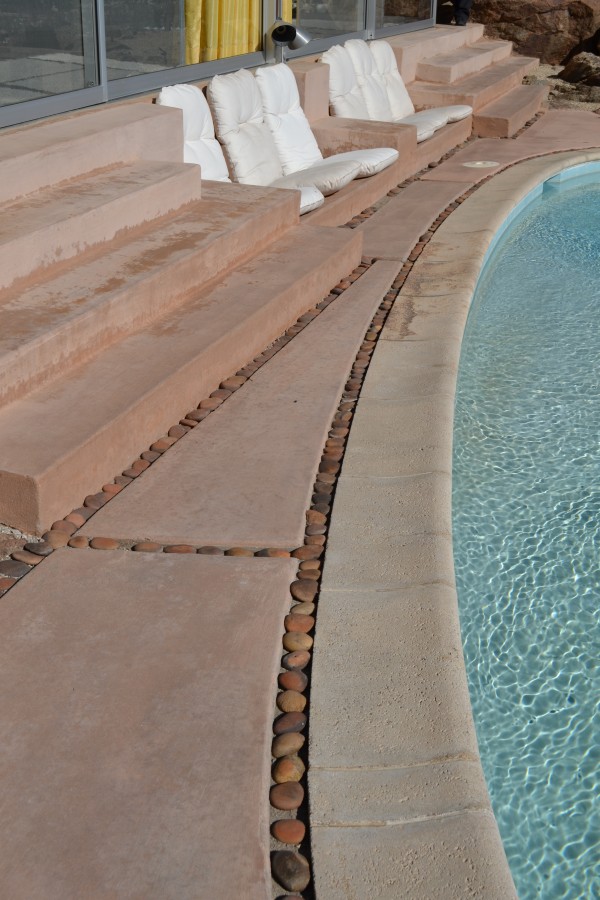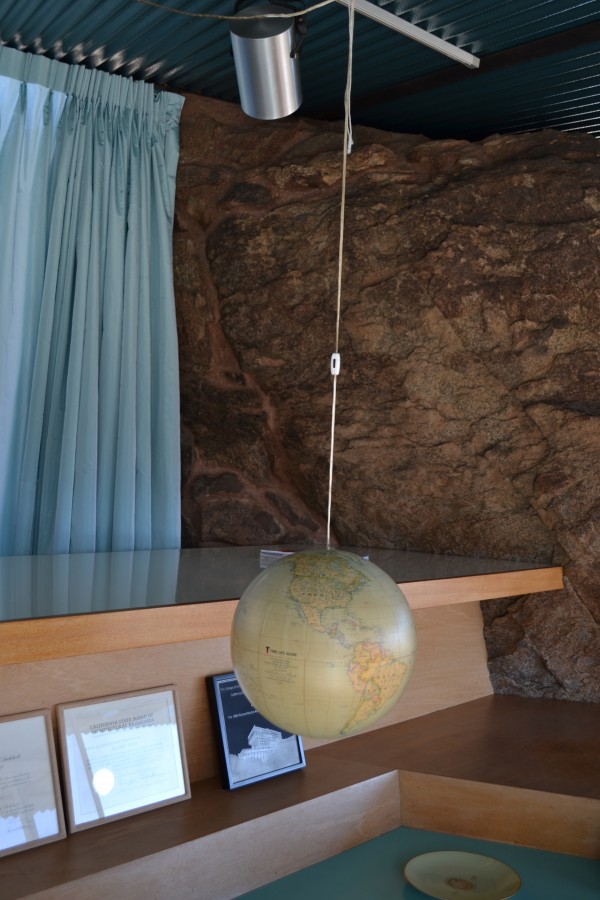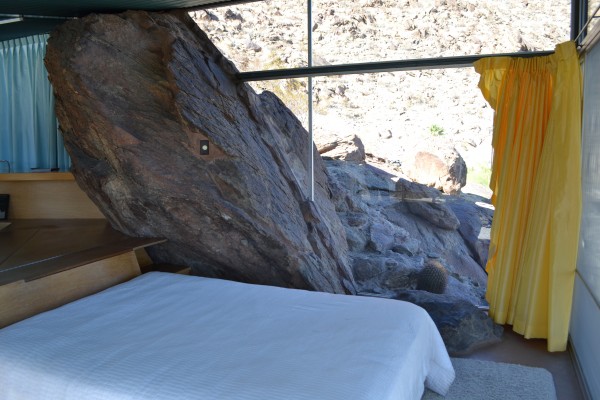 Lunch at the museum then we had a treat, touring Trina Turk's Palm Springs getaway (seen here in this Elle Decor expose).
We respectfully did not ask to take photos as her friend was the connection that allowed us to tour this moderne masterpiece. Trina and her husband were delightful hosts and told of restoration after an unfortunate fire. A common thread amongst all our hosts is the vision to see it through and the efforts to be true to the original design. No disappointment here. It was an exquisite home, lovingly restored and no doubt a respite from the rush that is LA life for Trina and her husband.
Our next surprise was a tour of Neutra's Kaufman House (a wonderful history here), which is not open to the public.
Mr. Kaufman also owned that little known house, Fallingwater, in Pennsylvania. We were allowed to take pictures but repectfully I won't publish any interior photos here. There are many opportunities to see the house pre-Barry Manilow years in its original design to which the current owner has restored. The address is well known and you might be able to snap a picture of the outside…
It was an incredible way to end the day. This home is perfection in design and restoration down to every minute detail. Because of Julius Shulman photos and other archives, the current homeowner was able to restore this Neutra masterpiece to its original design. Kudos to him and his dedication…this home is of significant importance to modernist architecture. We were so grateful for this rare opportunity and appreciated every minute of our visit, including the running to the bus once we learned we could take pictures and the running back as "foreign" tourists with our full camera regalia. Funny moment and so appreciated. What could possibly top this on our last day? And for another Palm Springs adventure, check this out.