The Christmas season doesn't start for me until I take the annual home tour in the historic Oakwood district of Raleigh.
I have done the Oakwood home tour every year, all twenty-three of them, living in my adopted hometown. This year the weather looked pretty grim, and I was considering a "no-show" when my husband called on his way home with college boy. Perhaps in a crazed, euphoric vision of home-cooked meals and a good mattress, college boy begged to join me on the Oakwood home tour. And so my date and I set out as the weather cleared for the first time all weekend.
The homes were charming, as always, but one in particular struck a chord for both of us.
As we walked through the house I ran into an old theatre colleague, giving the spiel in the dining room, and I asked her about the house. Found out it belonged to another theatre acquaintance, and had to admit to my son that I'd actually been in this house during some wild fun parties, many years ago, and either I'd had one-too-many back then or the house was completely different. Probably true on both counts, but indeed the house had changed. I did not have my camera but Matthew, the owner, kindly provided these pictures of his uniquely beautiful home. The outside picture was obviously taken during spring peak.
As you enter the foyer you immediately sense that this is the home of a veteran collector…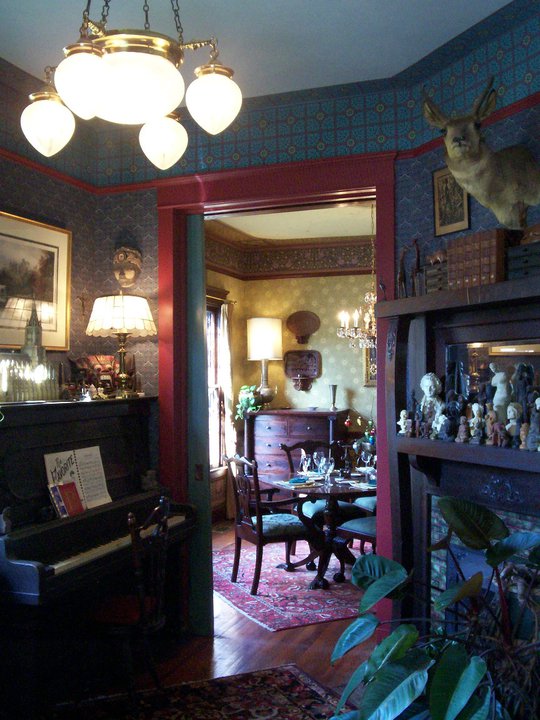 As you walk into the dining room, it's hard not to notice that every wall has been given the royal treatment, not unlike the attention to detail in the owners' collections…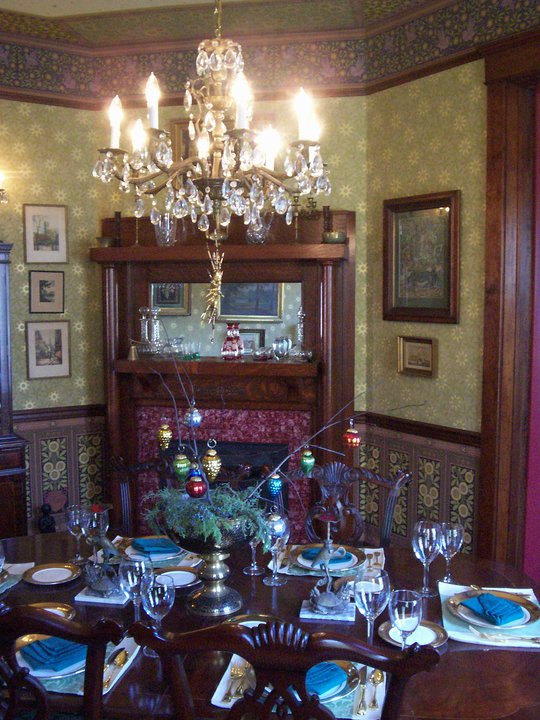 As you walk into the hallway, the collections continue…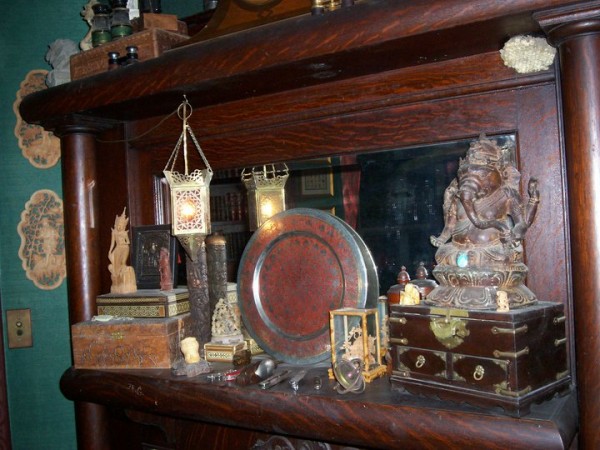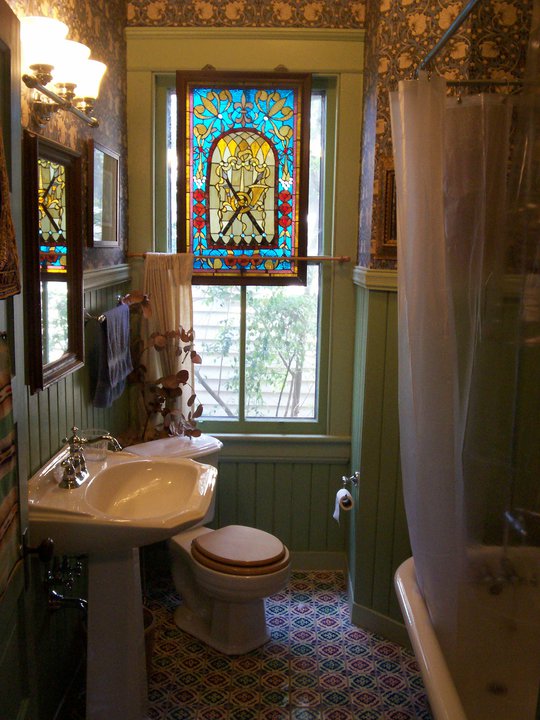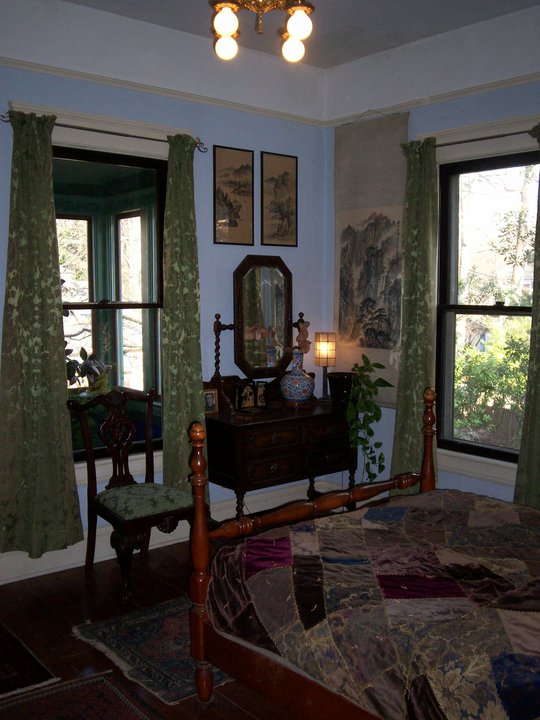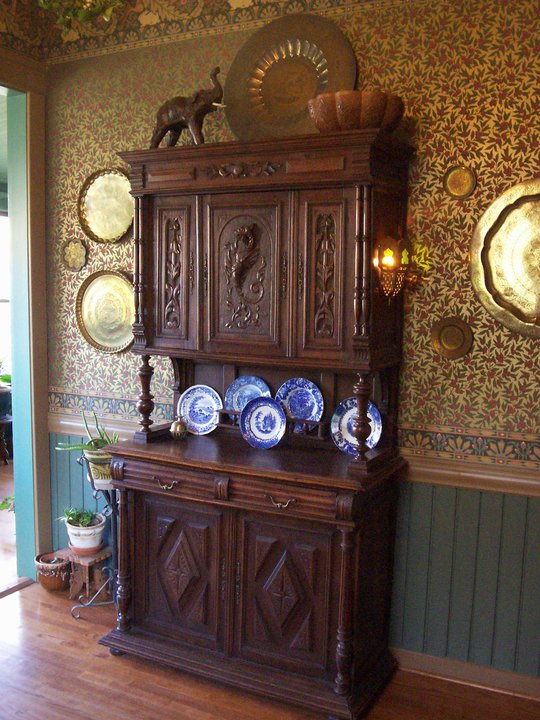 …and on this quaint dining porch Matthew also displays his green thumb…I was beginning to wonder if there was anything this man couldn't do well…
My son said it best that this was a house he could move into and he would immediately feel at home. This was a special year for Oakwood home tour with my son after his first semester at college, forging a new adult relationship with him, and perhaps a newfound common interest and appreciation for all things home.Thanks Matthew for sharing.