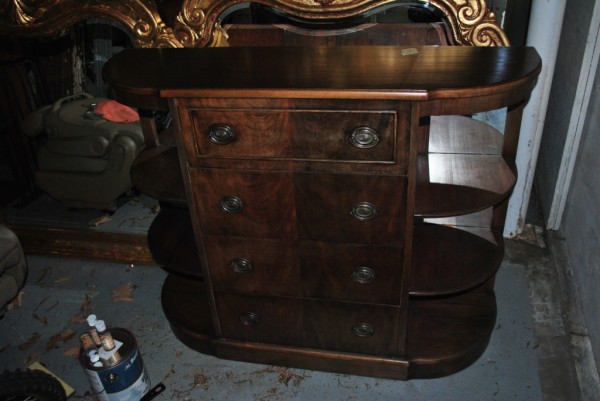 This is one of the treasures I found at auction in the mountains this past weekend. Thought it would make a great bar…then I opened it and discovered its multi-functional personality.
…so it could be a bar…or a foyer table…and with a small chair nearby, it can morph into a sweet, little writing desk. In the background you may notice that my garage looks straight out of a Hoarders episode…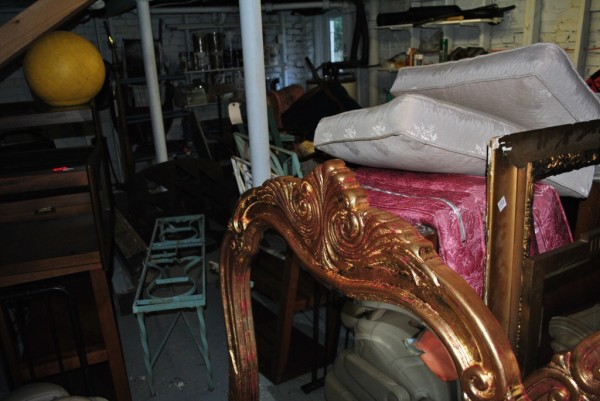 The apartment above the garage is no better…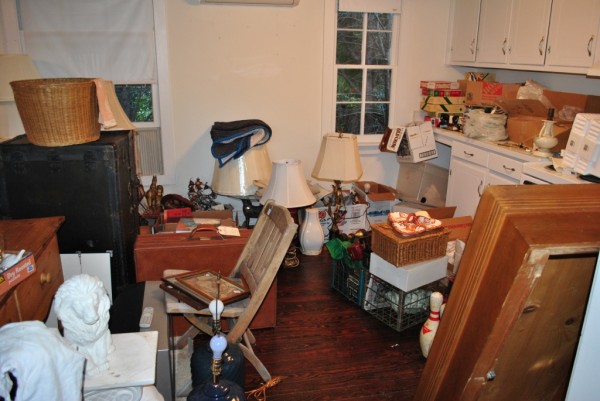 I've managed to carve out a little five square foot area to clean and price items…
Fabric awaits the upholsterer…
…and a sneak-peak at the area I "organized" to house items that are ready-to-go…
The booth I'm renting may be ready as soon as next week…that doesn't mean I'm ready. Will unveil the booth asap. Save the planet, buy antiques.