Didn't want to do the Southern Ideal Home Show Tablescape Competition again for the spring show, especially since I participated in the fall show which I blogged about here. I did not want to appear greedy but my design group was desperate for participants and I have a problem saying "no," so there you have it. There were six tables in the fall but we only have four this time and, if I do say so myself, they are lovely and unique. We laughed that "blue" seems to be a theme for us all this time. In addition to the tablescape competition, our design group holds a big attic sale at the show with accessories and furniture selling for deep discounts. A peek at the tablescapes.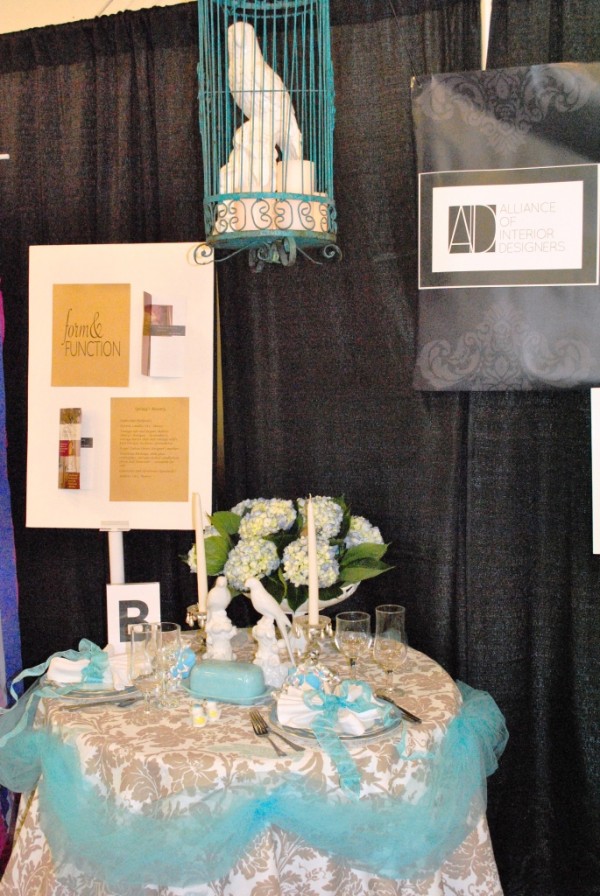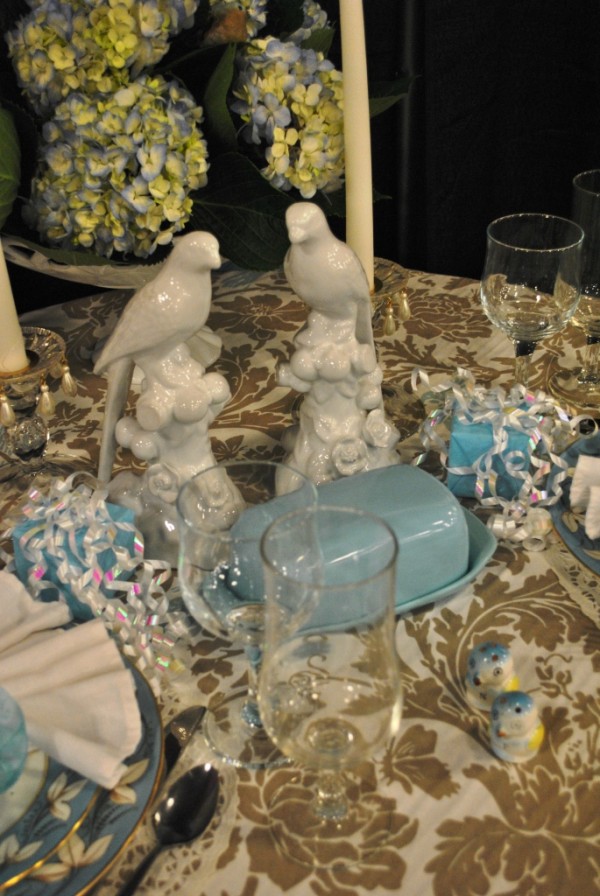 My fellow tablescapers delivered such an array of beautiful designs. First of all, Meredith who designed a wedding table (or engagement dinner or a themed wedding event), complete with streamers hanging from a screen behind. So cute and whimsical and she's so darn cute herself.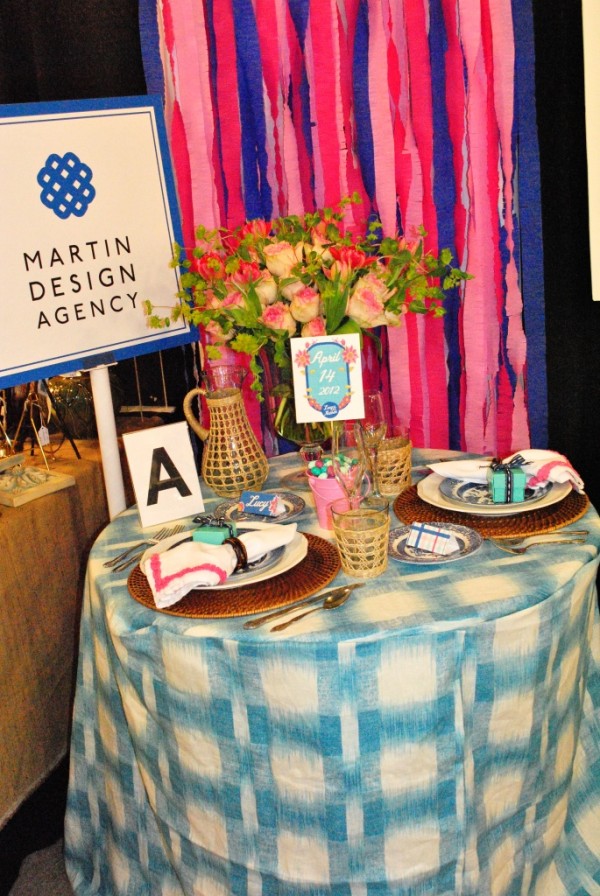 Marie designed a beautiful table with lots of glitz and glamour.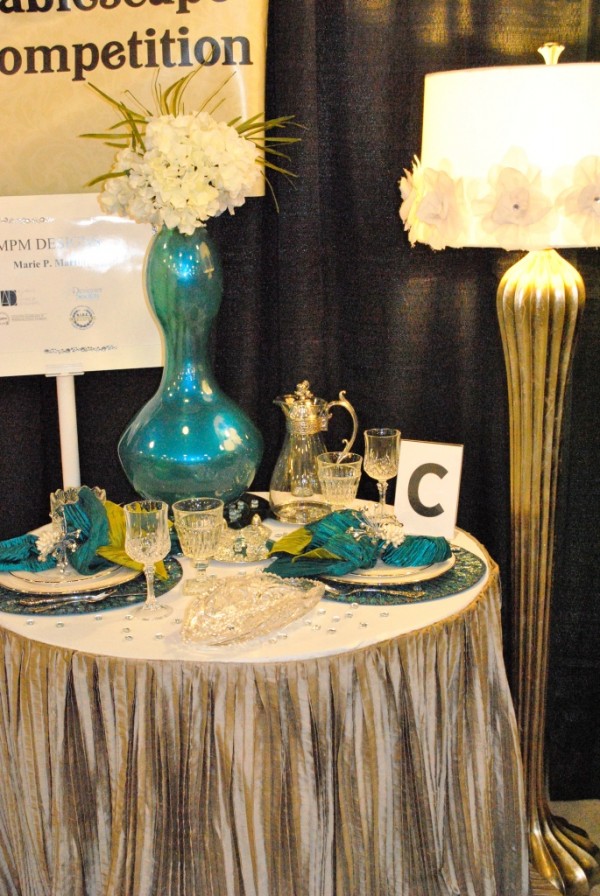 Finally, Marguerite's table with jolts of orange and blue and simply elegant.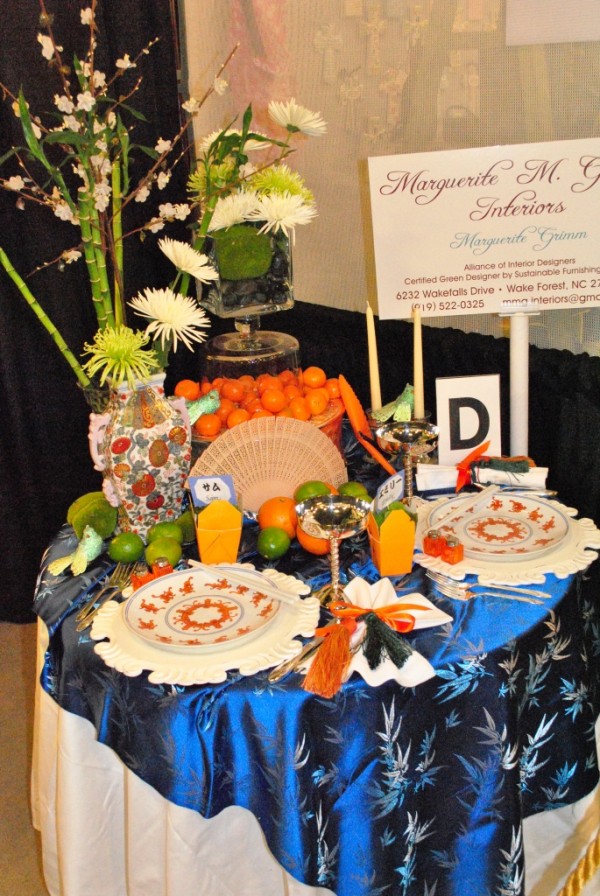 Even though my heart wasn't in it and I had big client work this week, I'm glad I did it. Good vignette practice, good exposure and good fellowship with my design crowd.