Laundry Room Organization Easy Tip
I have open shelving in this laundry room, so cannot stash things out of sight. It is also a pass-through room from the mudroom to the laundry room to the bathroom. I wanted it to be somewhat "pretty" and eventually will wallpaper it with something modern, geometric and fun. But for now, I decided the easiest laundry room organization was to decant the many products into functional, pretty containers. Otherwise it looks like this and makes me crazy.
Decant Laundry Products into Pretty Containers
I am a decanter from a long way back which I admit freely and without guilt. So I found some inexpensive, sealed containers and a drink dispenser for the laundry liquid.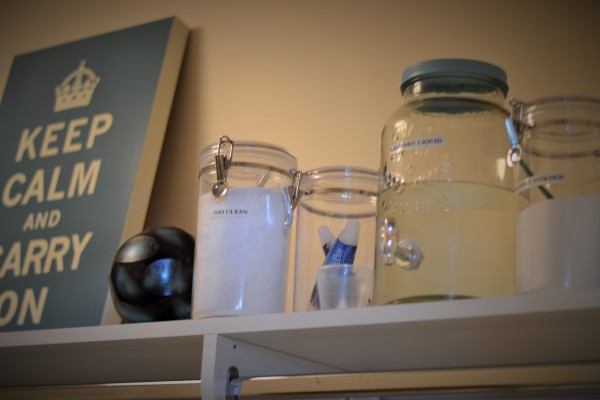 And if a guest passes through the laundry room on the way to the bathroom, at least it's not a total hot mess.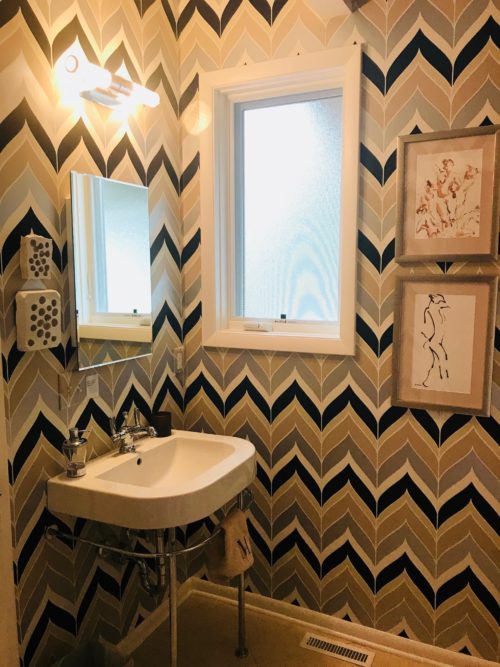 Here's an inspirational laundry room makeover and here's another, and one more with a whole slew of ideas for the laundry room. Mine was just a quick, easy project, a satisfying 30 minute or less re-do. But you can certainly find inspiration from these links to do more extensive projects. Laundry room organization ranks high in my books, given the amount of time spent there!