Just finished up our restyling services at a client's house after a day and a half of refining and editing their existing decor.
We focused on interior restyling services for the main floor for the master bedroom, family room, sunroom, dining room and living room. The basement was thrown in for fun (and to "creep" into the husband's area, as he put it!) and we made time. The "M" family had lots to work with but needed some paring down to create a more curated look.
To paraphrase the lady of the house, she wanted to look at meaningful things at her age, not a bunch of stuff from Homegoods.
Amen sister! Everything in the photos came from the homeowners collection. Nothing was brought in. F&F strives to be the anti-decorator, using existing decor and this house provided an exceptional treasure hunt.
In the master bedroom, we removed a couple of blankets chests, switched places between the dresser and the armoire, and lightened things up a bit.
The intent is that they ultimately want to move the tv to a less obvious place down the road.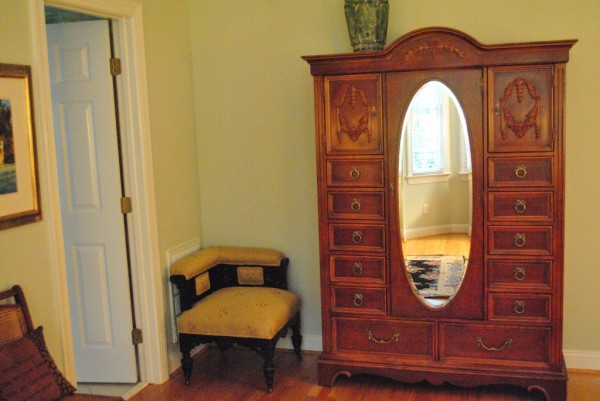 The family room (most important room to the homeowners) was tightened up.
The seating was moved closer for conversation/tv viewing, allowing room for console which was added behind couch. We highlighted and placed mementoes in places of prominence.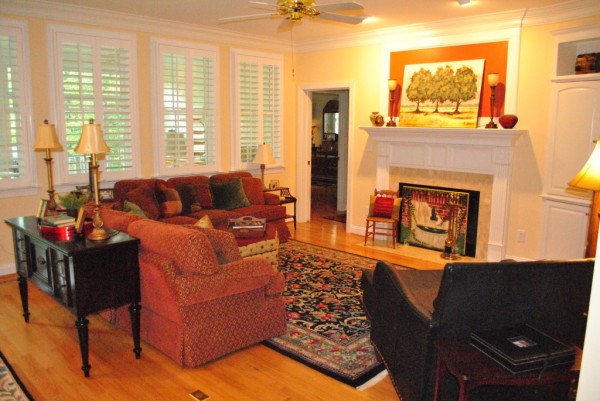 In the dining room we switched the rug from the living room, but F&F also added a bar.
These decanters, formerly incorporated into the living room shelves by a prior decorator, moved to the new bar. I grabbed them from obscurity and more function in the dining room.
We are waiting for some cushions and a loveseat to come back from my upholsterer but I couldn't just ignore the sunroom. So I gave the homeowners a little vignette while they wait.
The homeowners had the piano moved from the basement the day before I came. So we moved furniture out and around to accomodate this new feature with rugs brought in from storage. We restyled the bookshelves to reflect a more curated look of accessories and more books added to give it a formal library feel.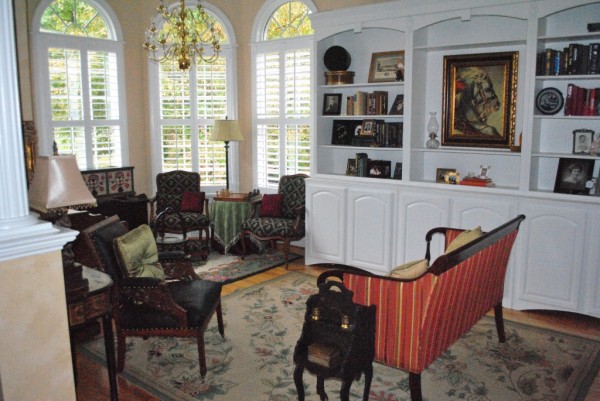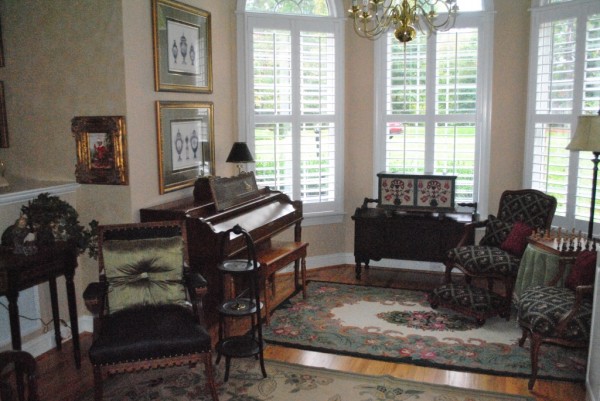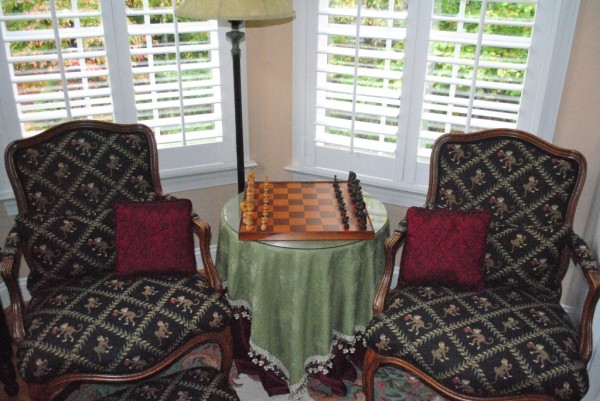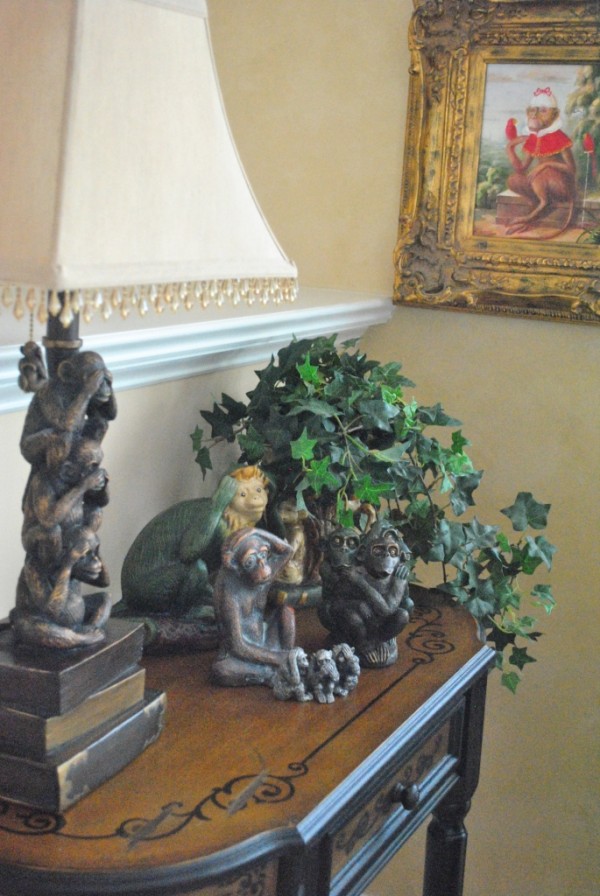 In the basement, we just brought the grouping closer together, a chair moved to beside the tv so it has a front row seat now, the area rug shifted and, of course, we played with the accessories.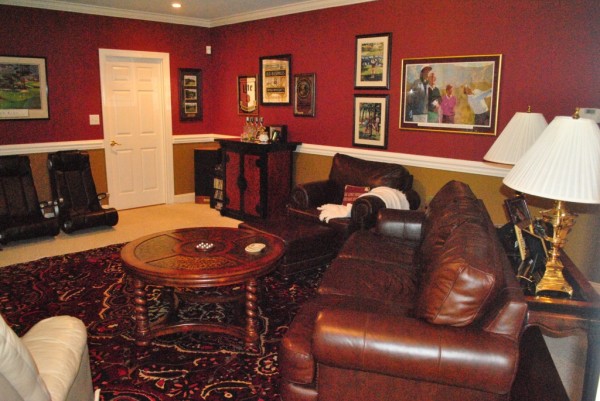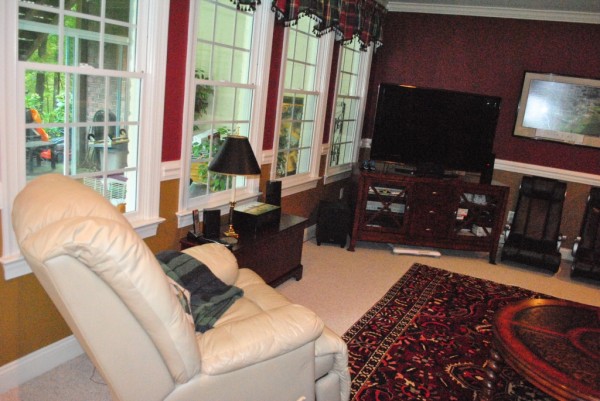 I feel lucky to do what I do. There is a lot of trust involved when someone lets you traipse through their home, open their doors and drawers, and try to transform their space into something meaningful. Interior restyling services are a great option.