Old Books Craft Project
I am inspired by the patina of old book pages, but sometimes these lovely old books are beyond repair. My team has found a good way to reuse and upcycle them with this old books craft project. Back in the day (as in last year), Bad Boy tore out pages from a tattered, old dictionary and applied them to the ugly stall walls in our bathroom.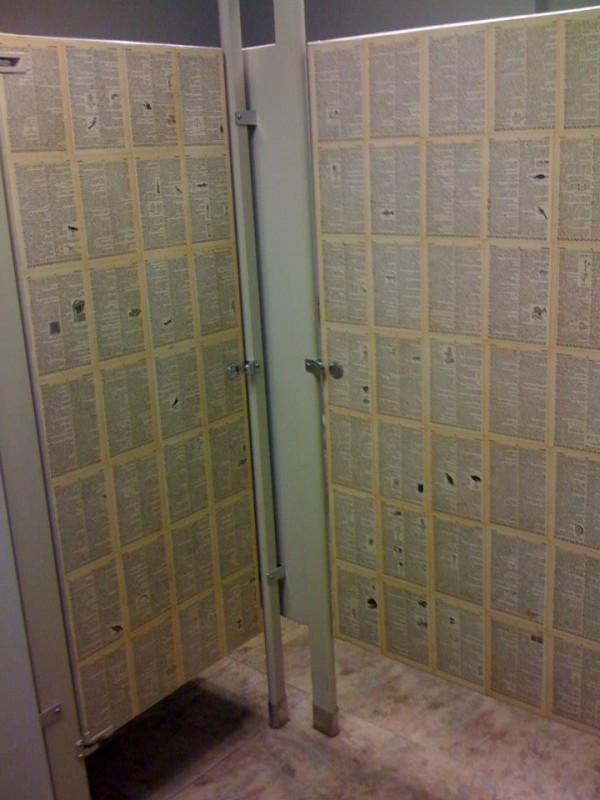 Inspired Old Books Craft Project, Part Two
I recently purchased a headless store mannequin to sell, but alas, she suffered a mishap during transportation, thereby relegating her to store display. The goal was to cover the "mishap" and make her pretty. So, resorting to the ole book page trick again, I found this very cool book that has wonderful graphics.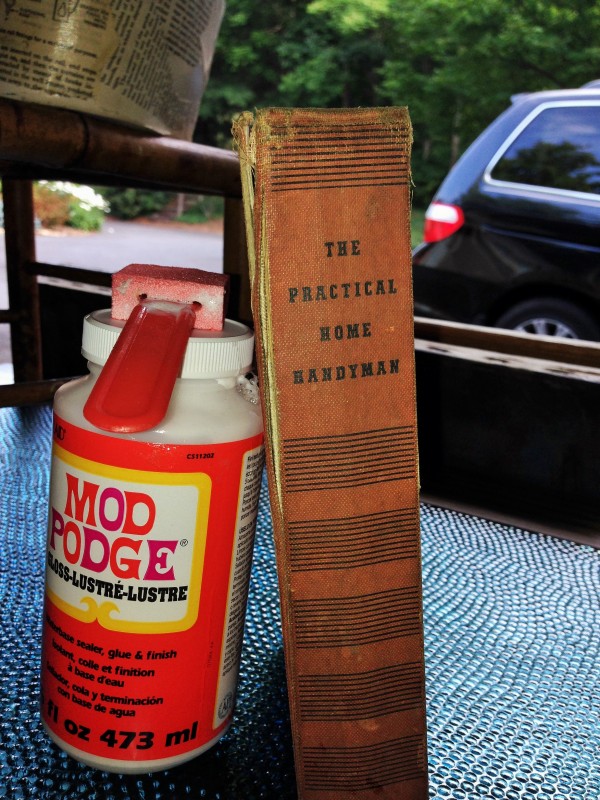 Mod Podge, the secret sauce for this project, is a most forgiving medium and I prefer the high gloss sheen. I ripped out the pages randomly (not carefully and straight as Bad Boy did for bathroom walls), trying to capture as many graphics as possible.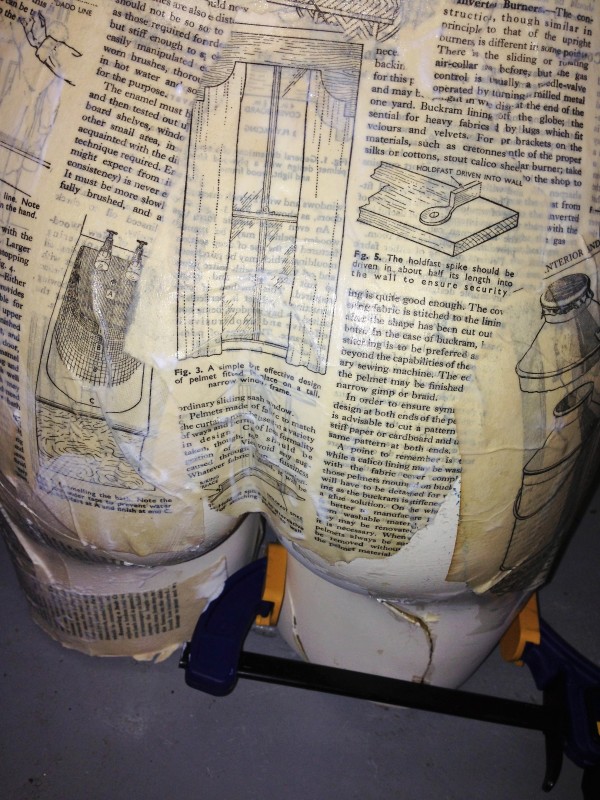 The book pages conceal the damage I inflicted upon this poor girl.
She will be a pretty addition to our book display area.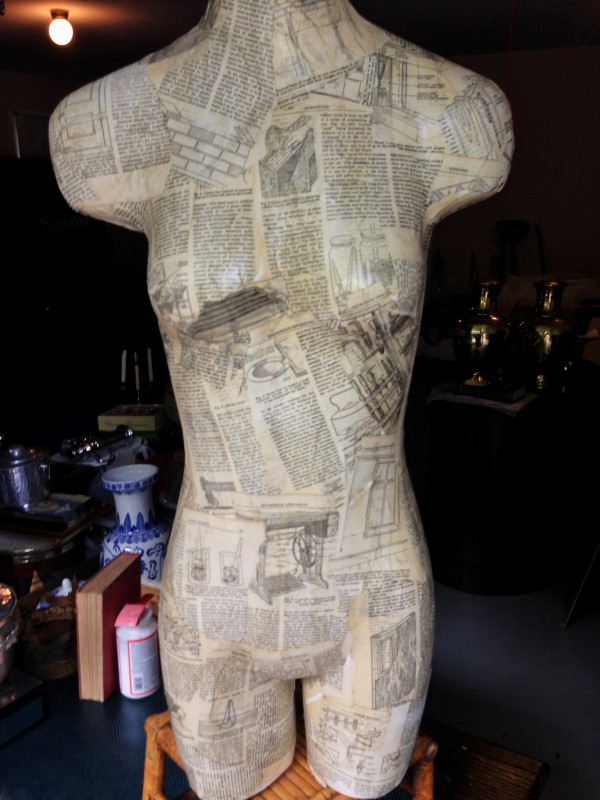 More Old Books Craft Project Inspiration
On my recent buying trip to Indiana, I was inspired by a store display that featured books. This lovely mannequin was all dolled up with books as her skirt.
And if you look closely, even her hair and pin are crafted from book pages.
Hoping to recreate the skirt with all our wonderful book bundles that we sell and perhaps give our gal a head. That would be nice. The book page/Mod Podge craft could translate well for many projects:
fun alternative to wallpaper in a library or bathroom
cover an old box
upcycle a wooden desk chair with book pages
adhering maps on the walls of a child's bedroom with the same technique?
The possibilities are endless! Get your crafty on and see what you can do with some books and your creativity.