Hollywood Regency Asian Inspired Interior Design
Welcome to Hollywood Regency land with a decidedly Asian flair. The young couple that reside here love all things vintage, listen to old school music and want a sophisticated place to entertain their thirty-something friends.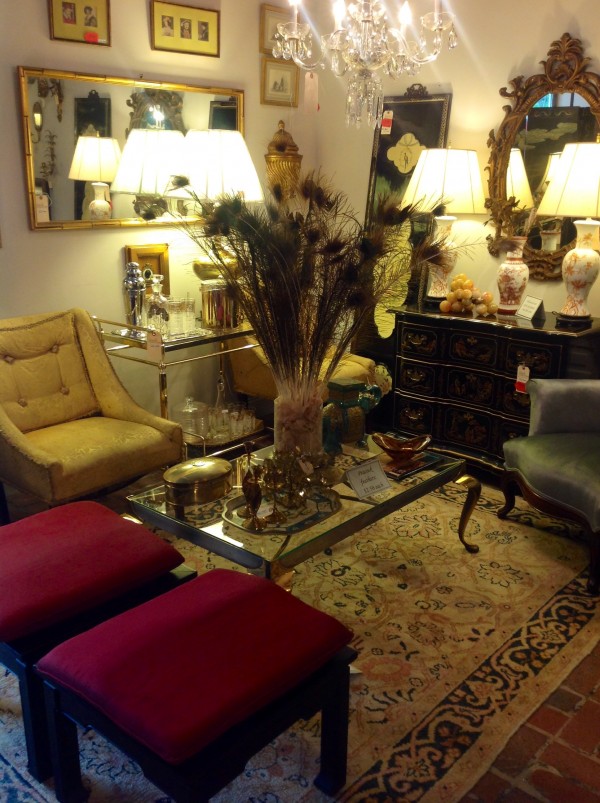 What make up the elements of the Hollywood Regency Asian Inspired Interior Design? There are many possibilities, but we show you our favorites for this store vignette.
Asian Style Footstools
Our couple love the flexibility of these Asian inspired stools…extra seating when they have a crowd or remove the pads and they are extra side tables for drink perching.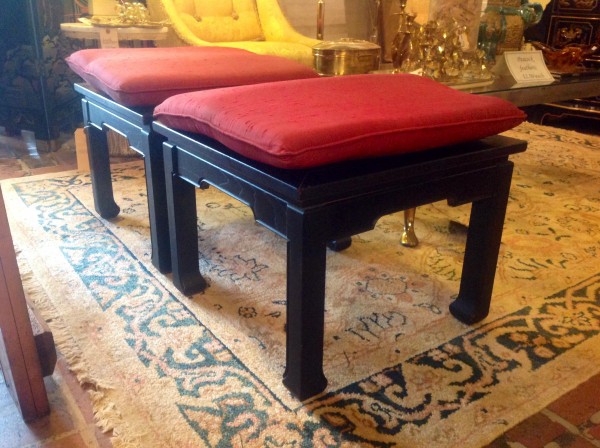 Unique Hollywood Regency-Inspired Chairs
The other stars are the golden chairs…the fringe is the coolest! They couldn't bear to reupholster them because they would be prohibitively expensive to reupholster in the same fashion. We're talking YARDS of fringe! They were steamed and cleaned so they are perfectly acceptable as is, and ridiculously comfortable for Mr. & Mrs. evening cocktails.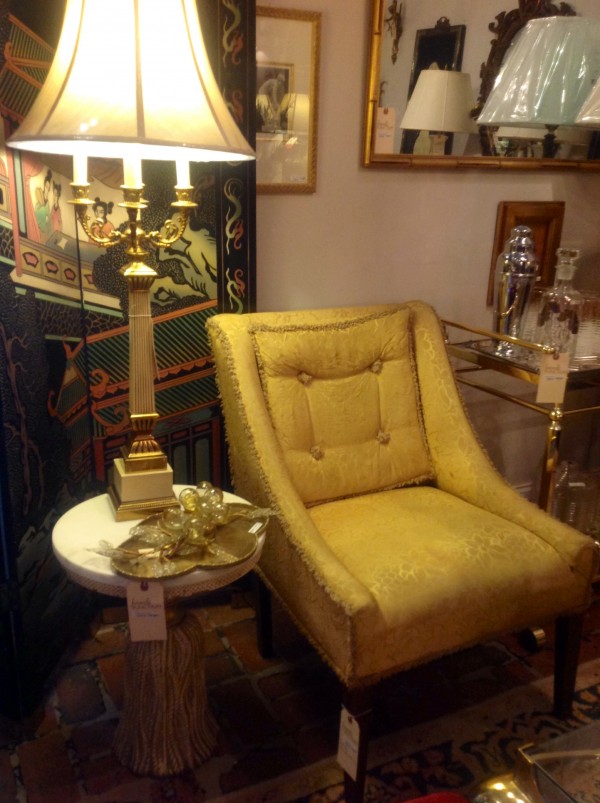 Asian Folding Screen
Looking closer at this area, the mix of accessories inform the theme…Asian folding screen as backdrop to chandelier lamp on tassel table.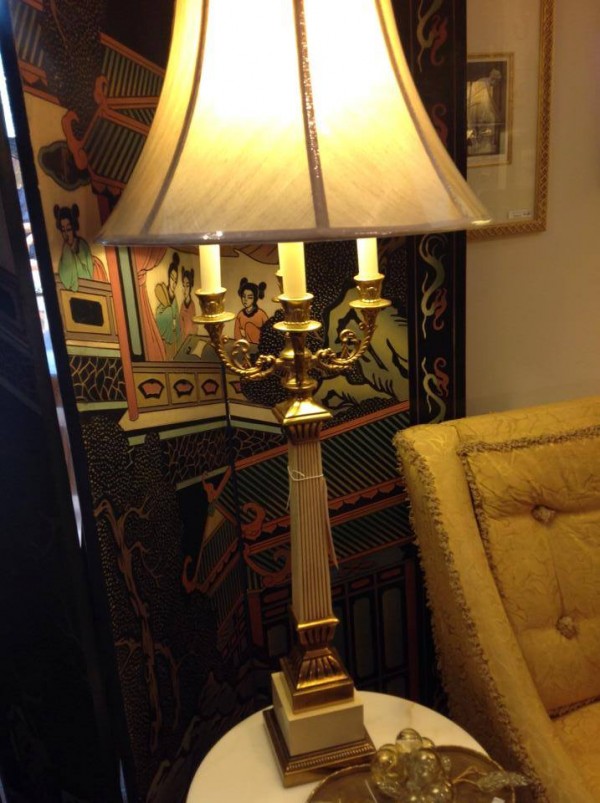 Hollywood Regency Brass and Glass Coffee Table
The coffee table, also gold and gleaming, is central to this vignette and shows off some fun accessories.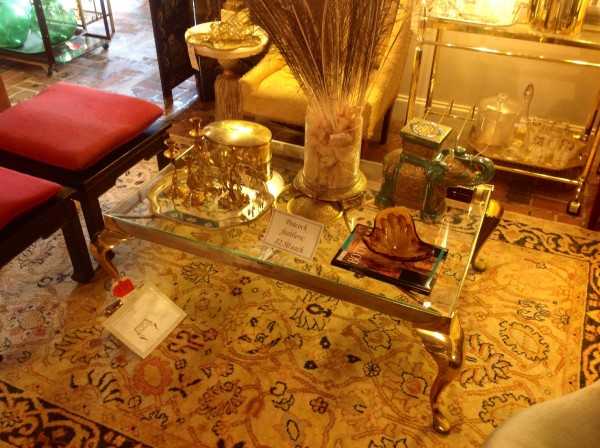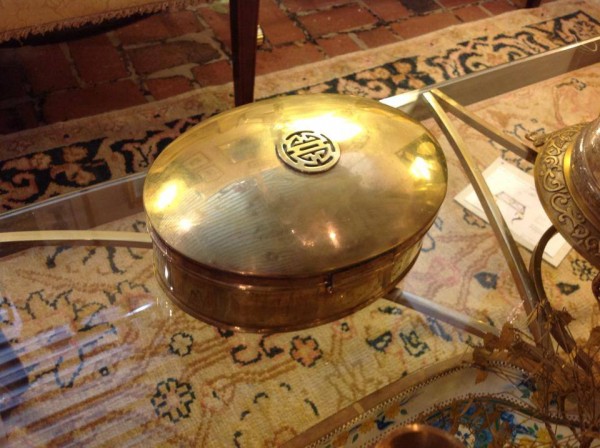 Barcart, of course
And speaking of gold and gleaming, check this out this functional, beautiful barcart.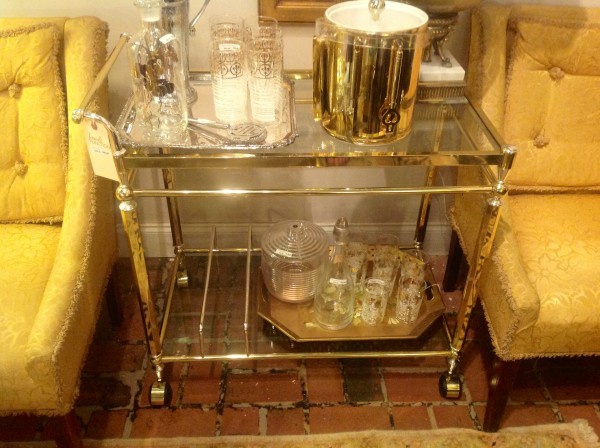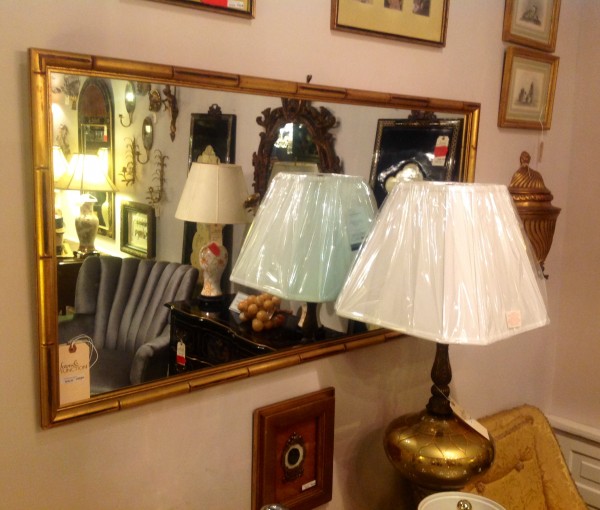 Barware, of course
No Hollywood Regency abode is complete without a collection of vintage bar ware.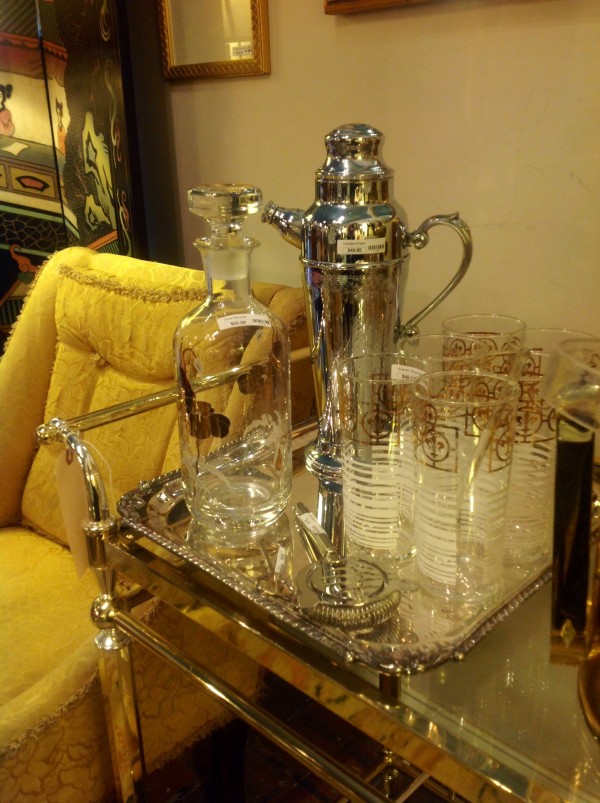 Asian-Inspired Etagere
The Asian etagere across the room also sports some lovely barware.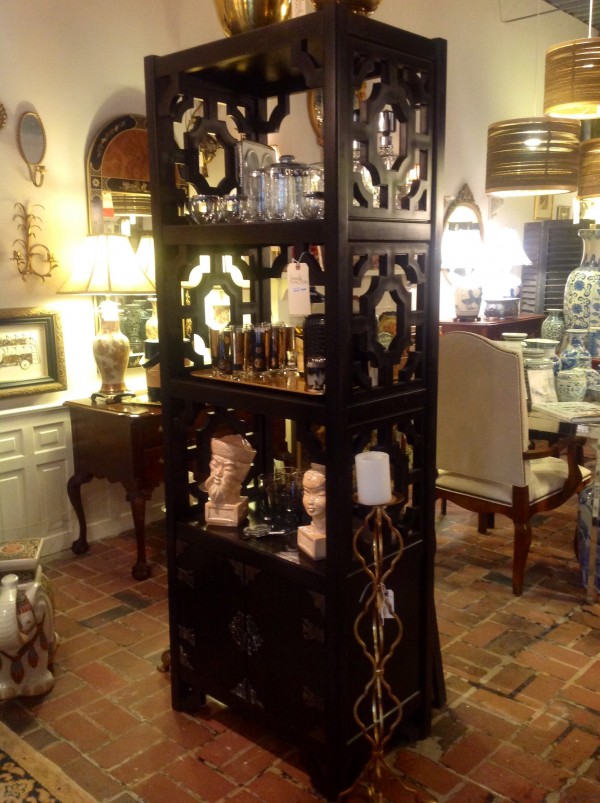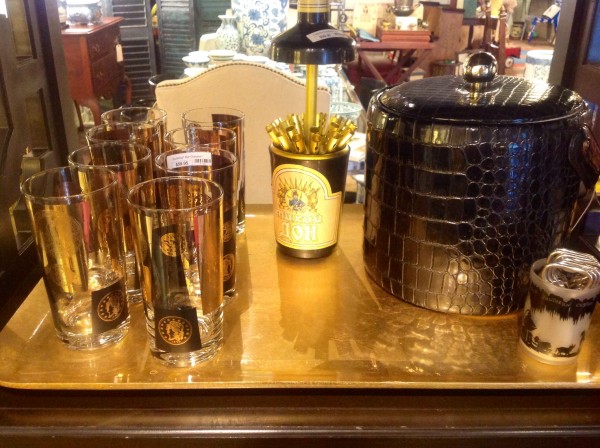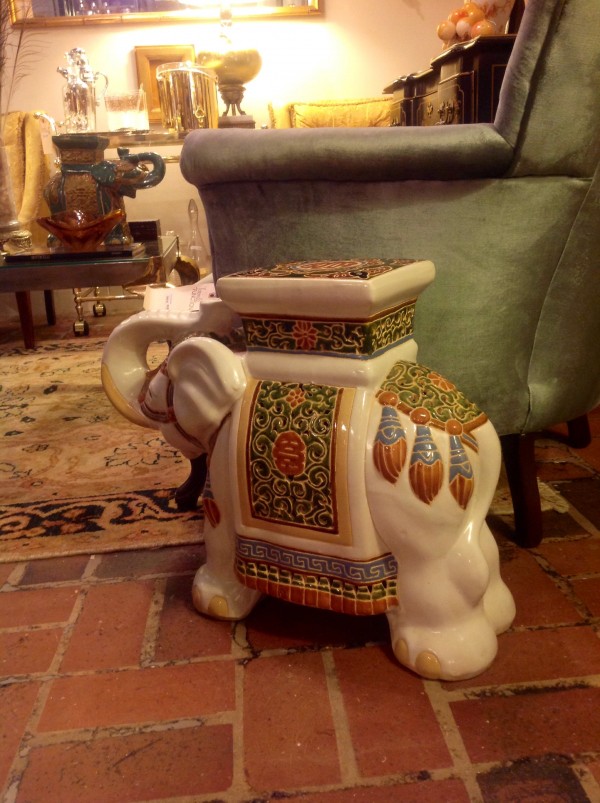 Asian Dresser Storage
And the final element is storage for this young couple in the form of the Asian dresser. It provides another surface next to the blue velvet chair, but also has valuable storage.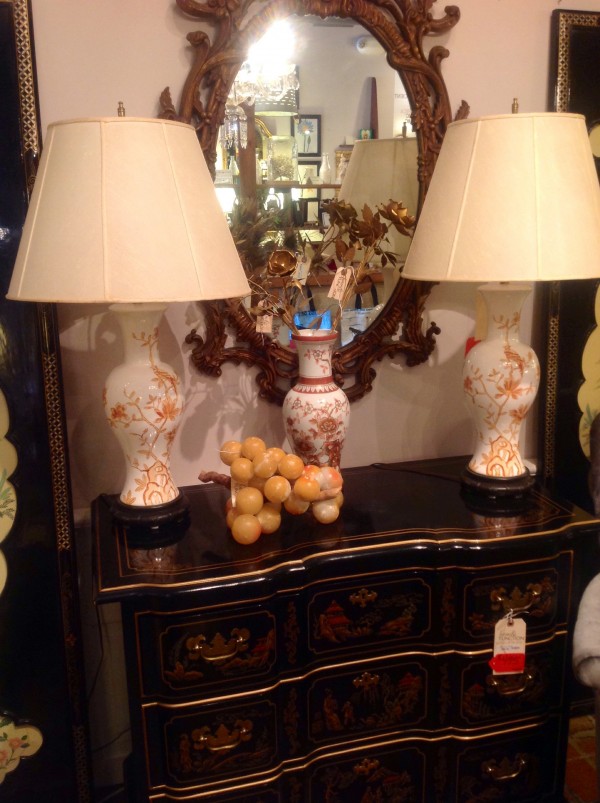 Come tour our Hollywood Regency Asian inspired interior design vignette in person!