There are many lighting ideas from how lighting functions in our homes to the various lighting styles available.
Lighting ideas play such an important role in design. First of all, lighting provides certain functions from ambient, mood lighting or functional reading lights or task lighting in the kitchen. And lighting really helps with the mood you want to create in a particular room.
Important lighting measurements
There are a few, key measurements that we use on design jobs when it comes to lighting ideas. Of course, there may be slight variations depending on the situation, but most of all these provide a good starting point. Light switches, while not exactly lighting themselves, are important to consider.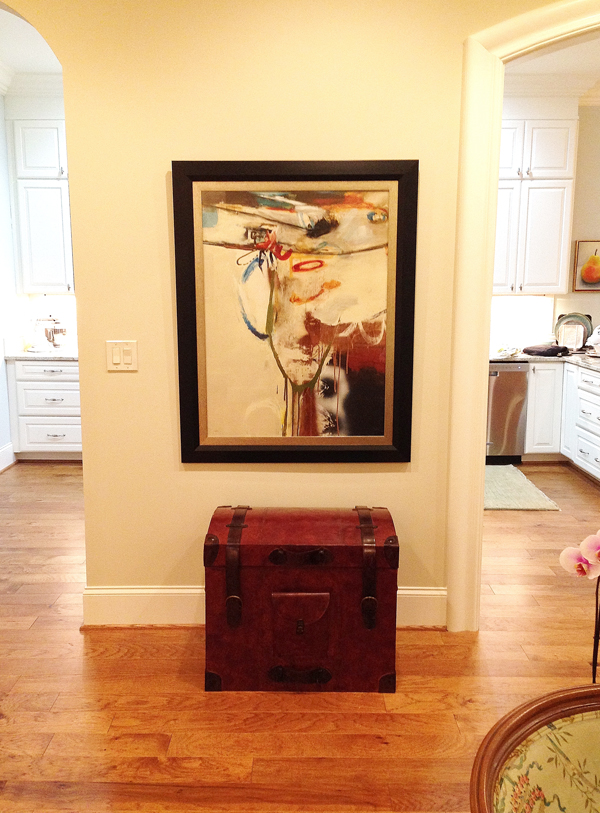 Ideally the switches fall no more than 36″ above the floor and no more than a few inches from the edge of a wall or door casing. This allows for more flexible art placement. In the photo above, we easily placed a large painting for our client to the right of the switch. We could have also hung several smaller pieces in a gallery wall since the switch is not too high.
Also, consider how high to hang your light fixtures. For example, 60-66″ inches from the floor provides the ideal height for dining fixtures. You can't see your dining partners if hung too low and, if hung too high, it feels out of place.
Speaking of chandeliers, why not revamp one you already own?
I can't tell you the number of chandeliers I have painted, added shades or crystals and generally saved from the trash. Habitat has several waiting for you, if you don't already own one. This tutorial gives great tips and tricks to totally transform a typical brass chandelier.
Be careful that your ceiling doesn't look like swiss cheese.
You know what I am talking about. Swiss cheese ceilings with TOO MANY canned lights. There comes a point when enough is enough. I love recessed lighting as task lighting in a kitchen and as perimeter lighting for artwork. However, I prefer a variety of chandeliers, pendants and lamps in a room to create function and mood. When you look up and see a bunch of "holey" lights, it can really ruin a room. And when you want to paint the ceiling a different color or add wallpaper, it only draws more attention to your recessed nightmare.
And speaking of lighting ideas, placing different lamps throughout a room allows you to play with scale, style and mood.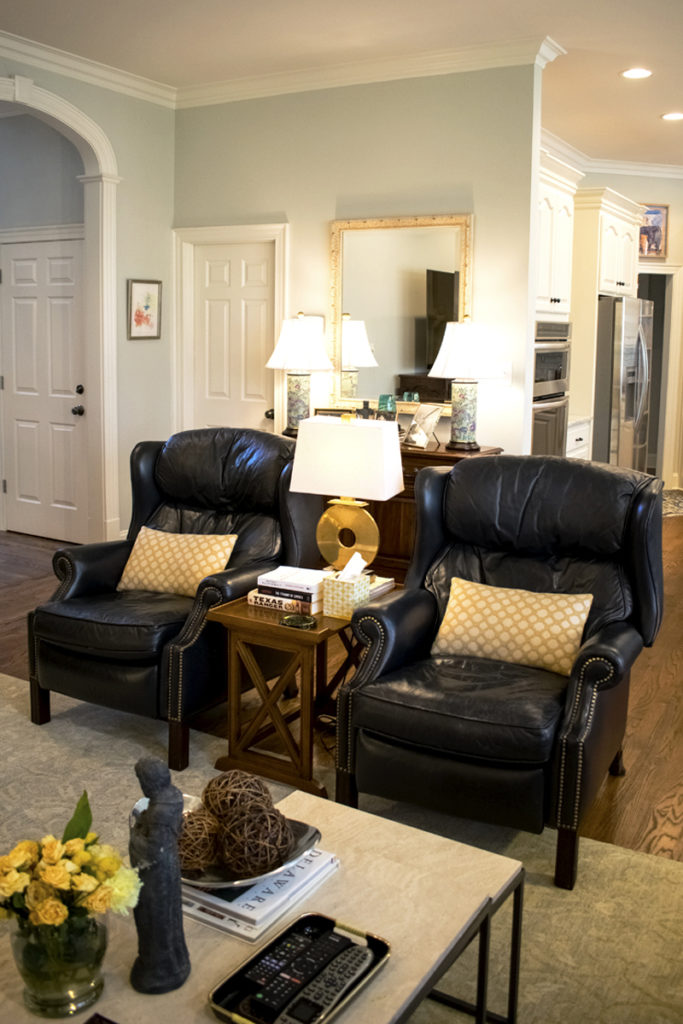 For this client above, we placed a lamp between the chairs and two on the chest in behind. A floor lamp beside the couch and another lamp on a console table give various ways to create mood and function in this room. I have seven lamps in my living room and dimmers for overhead lighting….
Which brings me to the all important DIMMERS!
Dimmers, dimmers everywhere! If you have an overhead light, it should have a dimmer. I can't think of a room that wouldn't benefit from dimmers. Not to mention that there are dimmers for lamps as well. Here's a great primer on all things dimmers.
And if you have a whole house lighting system that runs from an App, even better. Add to that the flexibility and convenience of timers. Imagine setting timers for lamps to turn on in the morning as you awake or set for your arrival after work. Genius. And with these systems widely available, prices are within reach of most homeowners.
Let there be plug-in wall lamps for reading and art lighting. Amen.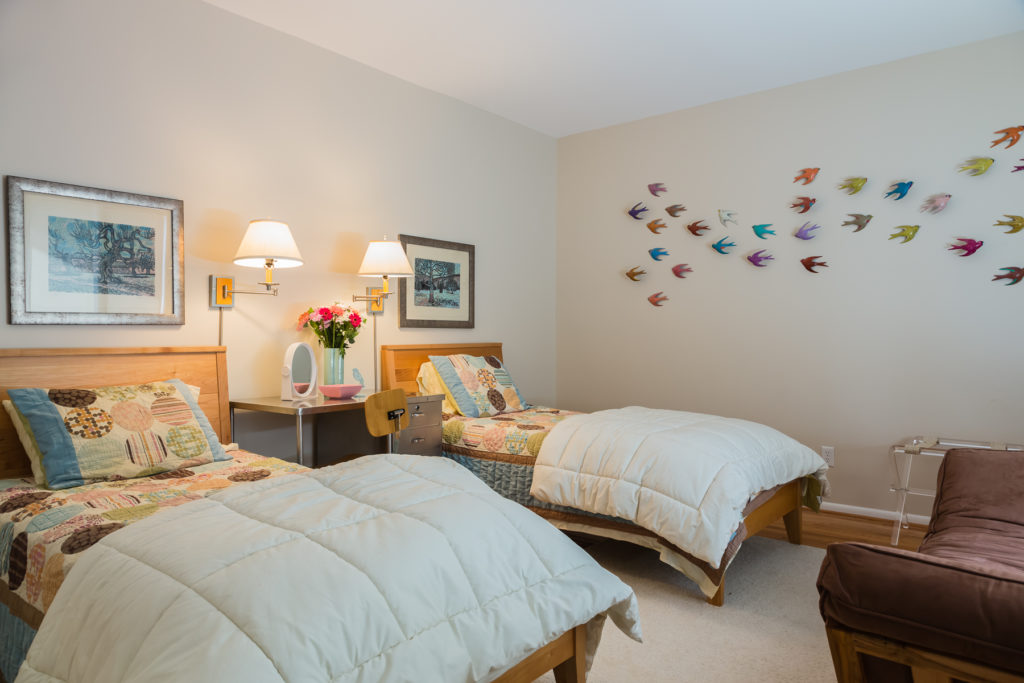 No need to call an electrician for the swing arm lamps in this guest bedroom. Many of these styles come equipped with matching metal cord covers. Or how about this classic brass with a twist below? I love the lucite ball feature.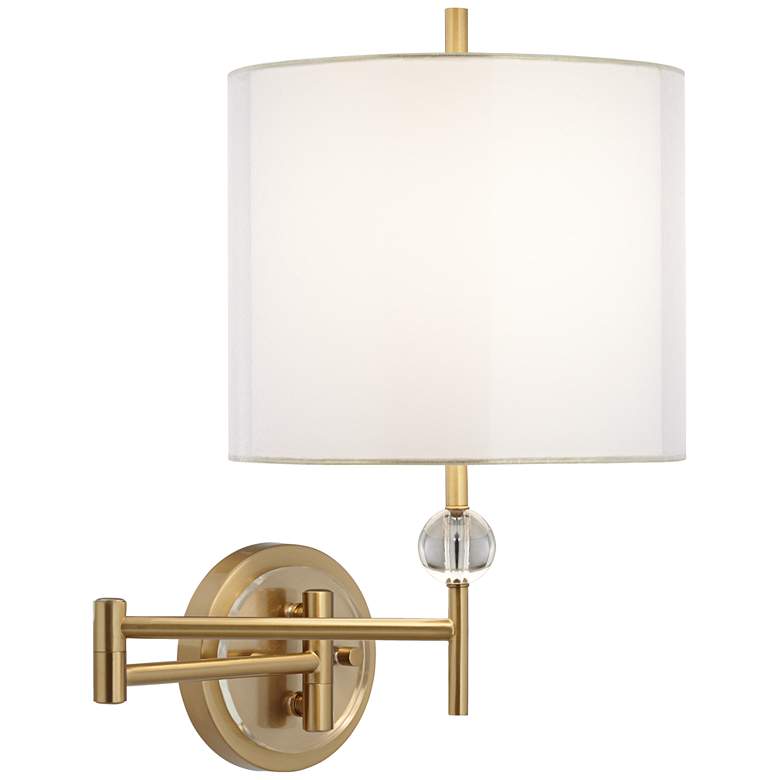 And I am really quite smitten with clip-on lamps. Not just for college dorms anymore, these are a stylish option where wall space is limited.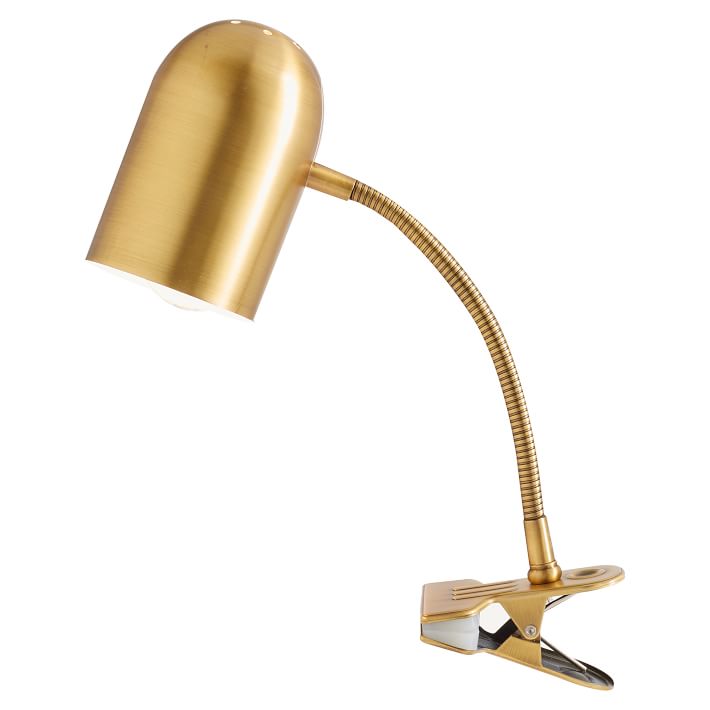 Love a lamp on a countertop in addition to or instead of under cabinet lighting.
My kitchen above has under cabinet lighting even below the open shelving, but I love the glow of a lamp at certain times.
Under cabinet lighting layered with a lamp gives you more options. Perhaps you need the under cabinet lighting for more direct task lighting. A small lamp, however, provides task lighting and ambience for a party without requiring an electrician. Of course, as discussed earlier, the under cabinet lighting could have a dimmer.
Classic, colorful table lamps never go out of style.
I love this lamp we featured in my client's house above. This classic onion-shaped base in an enduring color will last the test of time. Gourd or double-gourd lamps are also classically beautiful. For more lamp and lighting ideas read here.
Table lamp shades ideally don't go above your cheek level when seated.
That is to say, don't let your lamp overwhelm you or you will feel like you're in an interrogation room. They should be tall enough for reading like the one above that we "corrected" by stacking books underneath. But not too tall. For more information about lampshades, read here.
Statement pendants are a thing.
It's hard to imagine a kitchen island anymore without pendants. I love the look and, scale wise, they should hang around 30 inches apart and 30 inches on average above the island. And with so many affordable choices like this one below, it's a great update.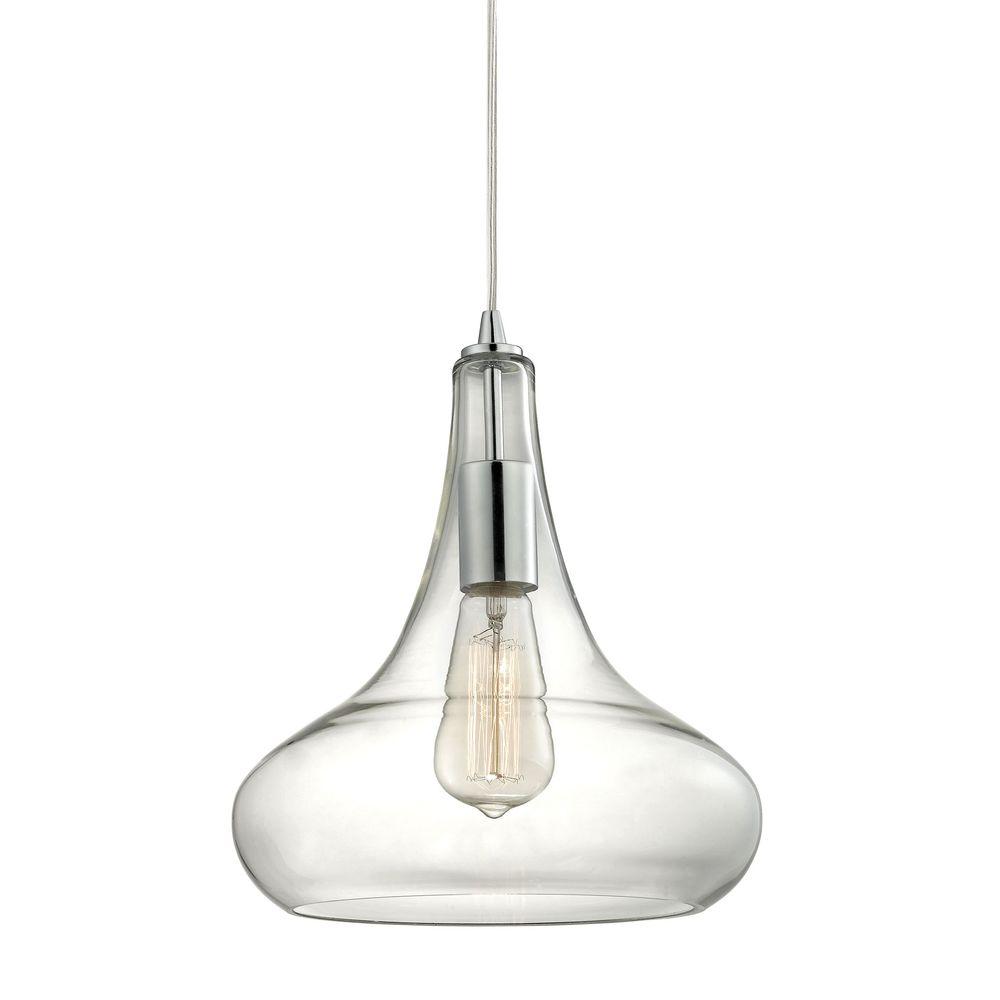 Outdoor entry pendants are also an opportunity to make a statement. Make a great first impression while your guests ring your door bell. Swapping outdoor fixtures gains you a lot of curb appeal.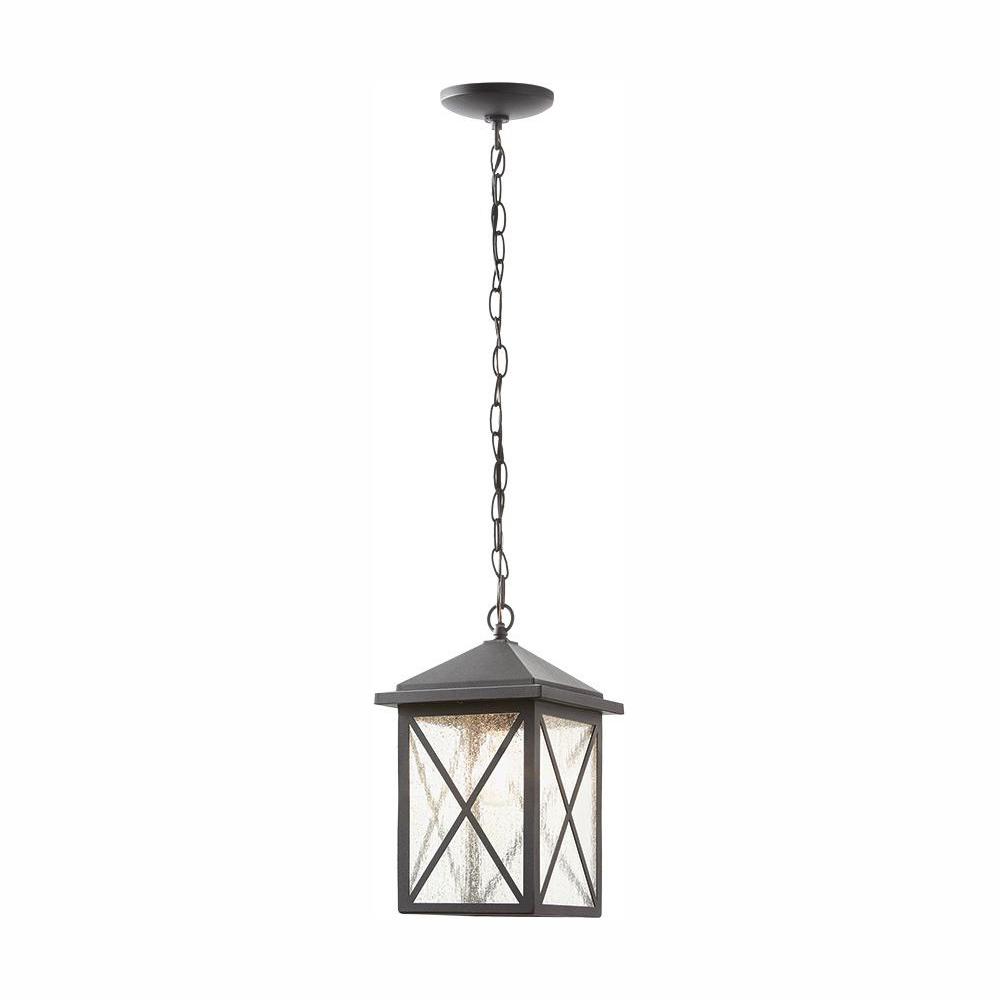 Stay tuned for Interior Design Tips, Part 3 in a couple of weeks and, in the mean time, check out here for other ideas to "light up" your home.