I have compiled my best interior design tips for a 7-part series over the next several months.
Part One gives general interior design tips and future parts will cover specific areas from lighting to styling tips. My collection of tips grew over the years but they desperately needed sorting. Some tips include thoughts about design while others are more action-oriented. Let me know your favorites or what you'd like to see in remaining series.
Don't stress about perfection. There is beauty in the imperfect.
Clients come to me all the time, asking for a magazine perfect look. In reality, most homes are lived-in and reflect the story of the people that live there. That's what makes each home interesting, unique and beautiful. It probably can't hurt to have an extra set of eyes help reign things in a bit. But, most of all, enjoy the beauty of your history.
Before doing anything, clean up and clear out.
You can assess better what you need if your space (and head) are clear of clutter. I have a whole blog devoted to decluttering. Send your clothes here or here for tech and make some money. Donate building materials, furniture and appliances to Habitat. Empty everything out then "shop" from only your favorites. Splurge on a deep clean by a cleaning service after all the hard work. Finally, rearrange remaining items to assess your needs.
As you reassess, do you lean toward minimalism (as I discuss here)…or do you prefer a more-is-more look?
These are good discussion points to have with a spouse or partner before making any purchases. Good design evolves, so you don't need everything all at once. However, it is good to know the general direction of the design. Hubby is happy with a naked coffee table while you see stacks of design books plus tchotchkes. You may want an intermediary as the design process begins:)
Reclaim space to provide a different function.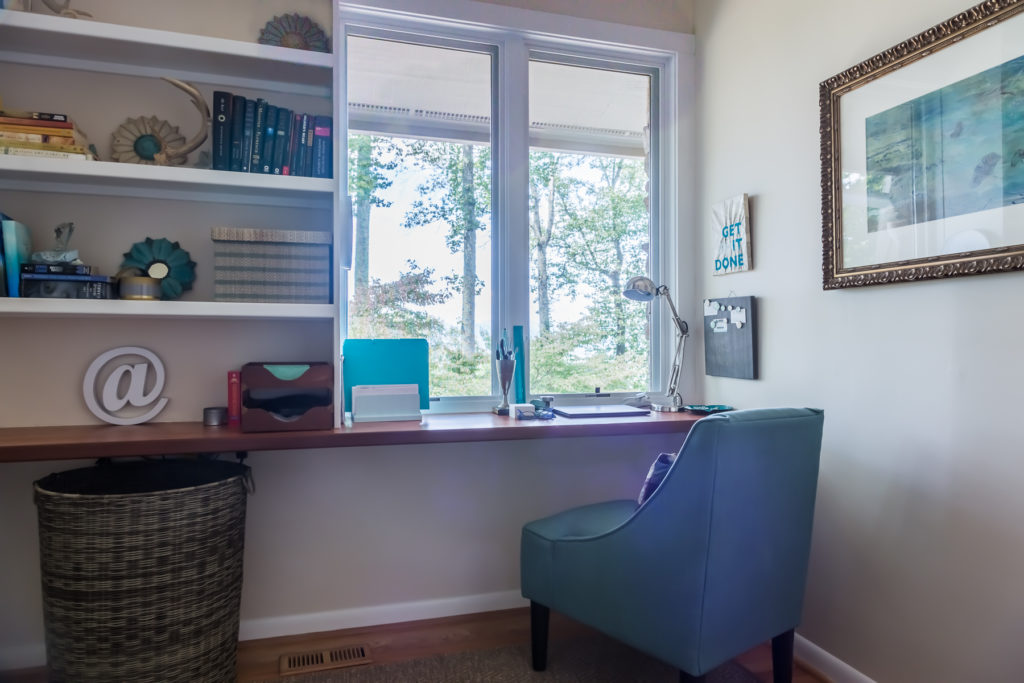 Closets turn into a gift-wrapping station, a pantry or maybe a home office. I had an oversized closet that became my home office. Thankfully there was plenty of additional storage and I could sacrifice the closet to gain an office. Perhaps you steal a closet to add square footage to a bathroom or the garage converts into a playroom?
Carefully crafted built-ins add a lot of function.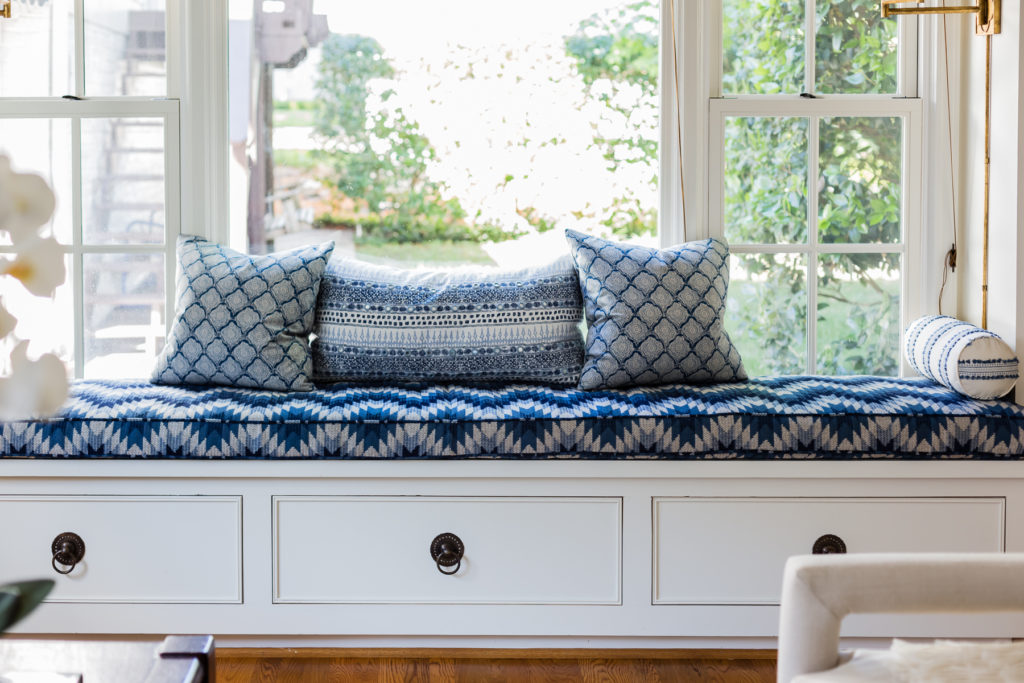 If you have room, a windowseat provides extra seating for parties or a cozy reading nook for quiet time. Kitchen banquettes make a cozy spot for family dinners or game night. Most of all, you can't beat the added storage these pieces provide.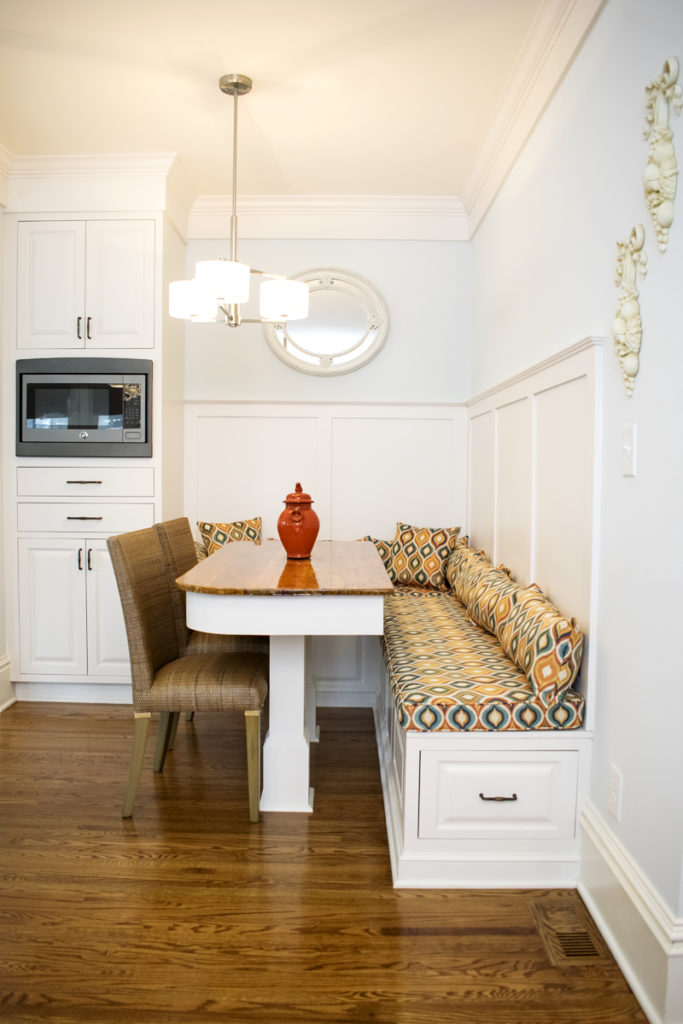 Don't sweat the mistakes.
Yes, I have painted over many a wall. Because of my experience, I now recommend painting several samples on the walls. In the end, it's just paint. However, it's probably not a bad idea to consider a professional color consultation to avoid repainting.
Other mistakes can be salvaged as well. Pillows might move to another room, accessories can likewise shift around and a chair can find a home in a bedroom. Your mistake may look better just by simply moving it.
Buy the best you can afford and only cry once.
So says interior designer, Miles Redd, and others before him. It doesn't mean you can't get a good deal once in awhile, but always opt for quality. Choosing the least expensive option could lead to repainting, repairing or recovering down the road.
If you love that piece of art, perhaps it is worth sacrificing a year of take-out coffee. And it's certainly a better choice to buy one good piece of art rather than spending hundreds on framing cheap art. If cooking is your passion, upgrade to a gas stove. Buy the best bath tub if you love an evening soak.
Don't save the good stuff just for the guests.
Guilty, as charged. I wish I brought out the china more when the kids were home. And I must confess that Mr. F&F and I often watch Jeopardy while eating with paper towels as napkins. Slack empty nesters that we are. I still like to break out the formal stuff for parties but shouldn't everyday be a celebration? Maybe it's sipping tea from a porcelain teacup or using a silver tray to corral things or finding a way to use the good stuff everyday.
Speaking of guests, how about giving them the royal treatment?
For overnight guests, whether in a dedicated room or on a pullout couch, some bedside goodies are a nice touch. First of all, decent pillows, bedding and towels make guests comfortable. Fresh flowers, a clock, and a basket with toiletries say welcome. A coffee maker and some chocolate on top of a console or desk provide significant function. Two double beds make the ultimate guest getaway, if you have the room.
Make a great first impression.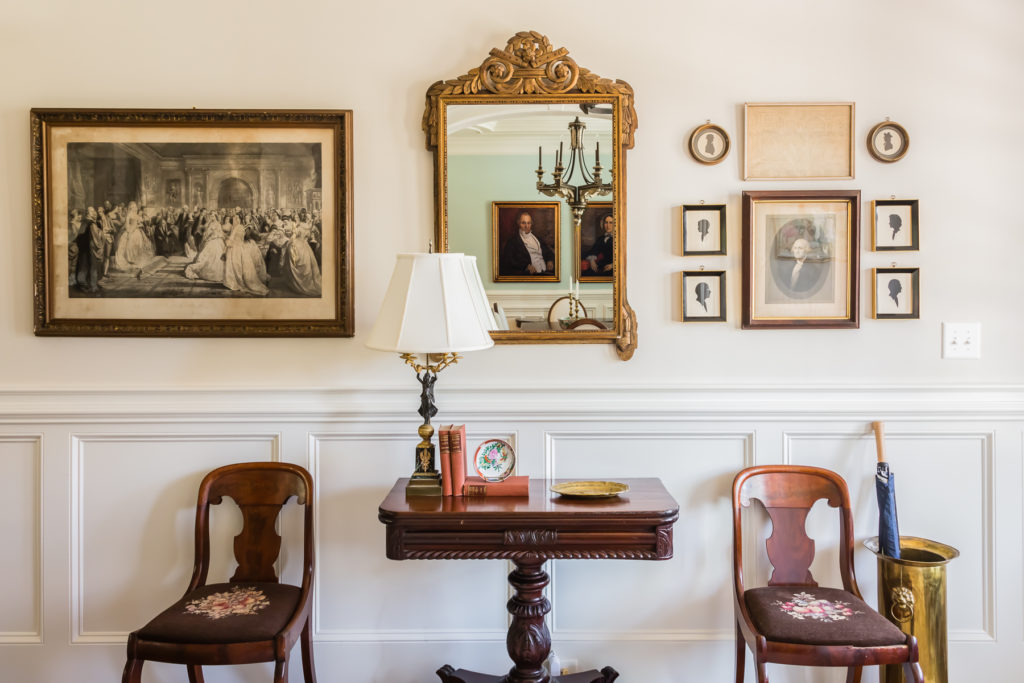 Your entry needs function with a designated key drop, a place to stash umbrellas, and a rug to catch incoming dirt. But it's also a place to define your style, especially if the foyer opens to other rooms. What do you want your entrance to say about you?
Don't be a slave to fads but instead use them in small, cost-effective doses.
Pillows with on-trend fabric are a great way to incorporate a fad without breaking the bank. Picture frames can also add trendy fun. Painting inexpensive furniture in a current color adds punch but can be repainted later.
Replace fixtures for a more permanent, expensive option that adds resale value.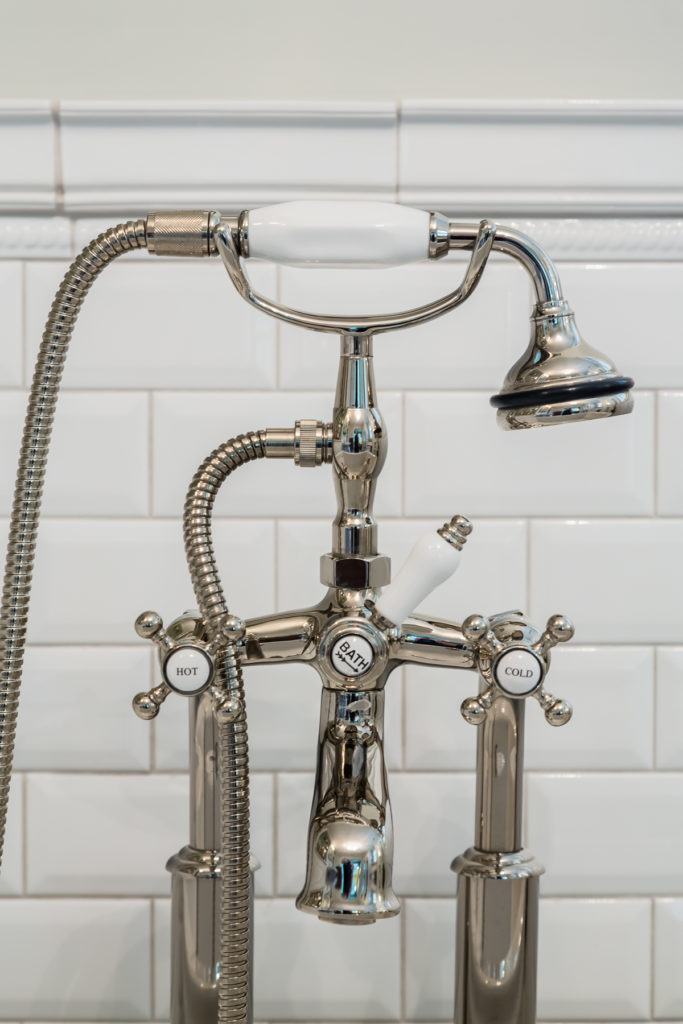 New kitchen cabinet knobs or fancy switchplates or towel bars are easy and cost-effective DIY projects. Replacing bathroom fixtures or the kitchen faucet require more money and probably a plumber. These swaps especially add value and update your home.
Swapping light fixtures adds value as well.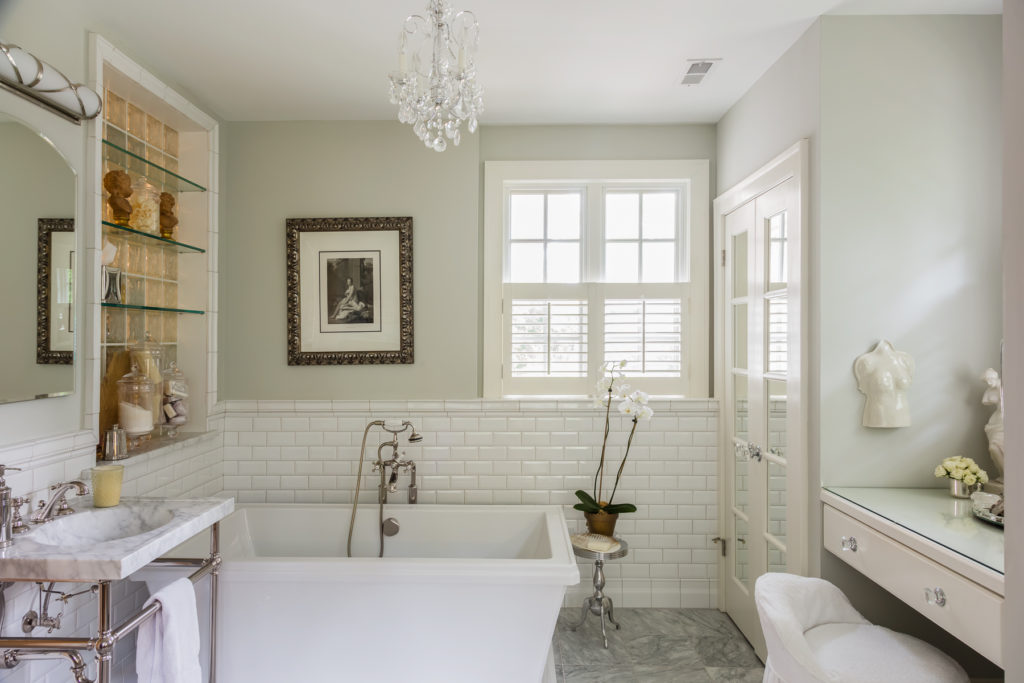 Light fixtures are also an opportunity to add some bling and glamor. Say goodbye to the old mushroom ceiling fixture and instantly upgrade with a new light. The big box stores offer many choices for lighting.
Collections additionally add bling and, when grouped together, make a great impact.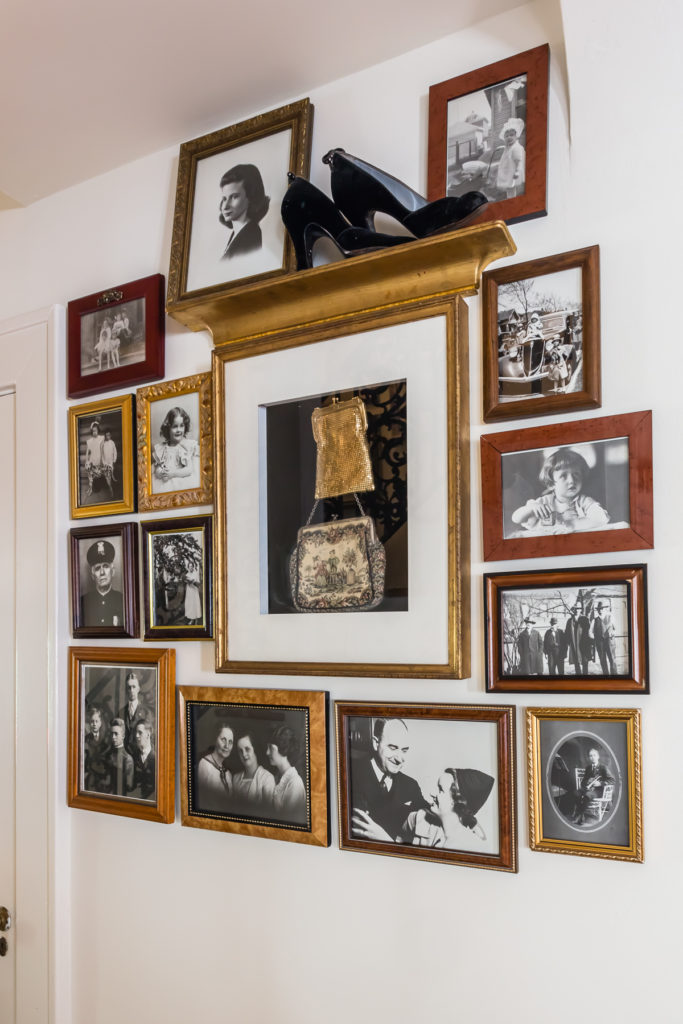 Group like items together (family photos, curios from travel, art pieces) and they shine. If you're crafty, you can make a collection stand out even more. I added some bling by gold leafing a basic shadow box frame and a ledge. Grouping these collections together provide the most visual impact.
If your room is busy with pattern and collections, ground it with a dark piece of furniture.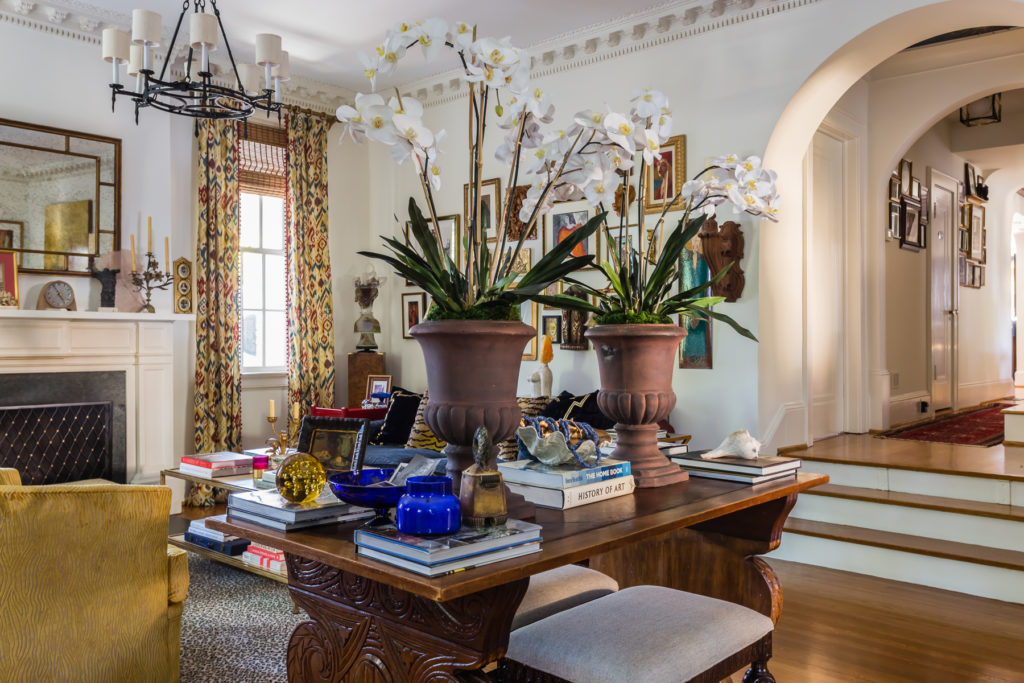 A table is particularly effective at grounding a room, as it gives the eye a place to rest. Even with collections atop, the table becomes a central point of focus and relief from the busy pattern mix. It also can provide function for dining, or as a game table or entry hall piece.
You can surprise the eye with a large statement piece in a room.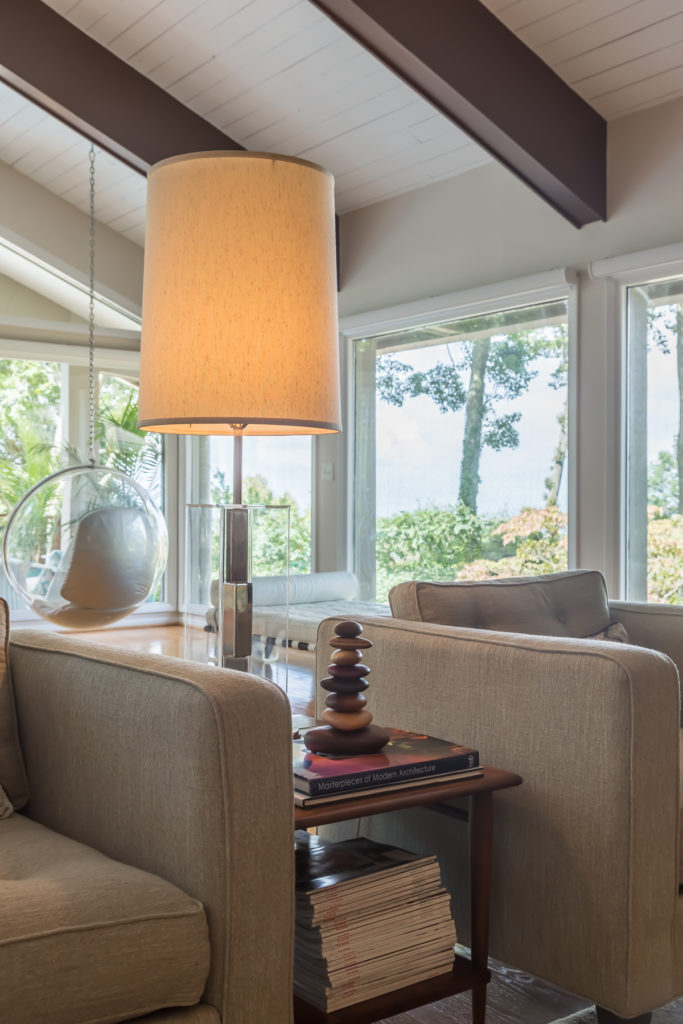 An large scale lamp or unusual furniture piece adds fun to a room. It could be just the touch of whimsy or levity that the room needs. Every room should have an element of surprise to delight your guests (and you!).
Texture adds so much to a room.
Maybe it's grasscloth behind the bed or reclaimed wood on a living room wall. No matter what the element, adding texture really enhances a room's warmth. And that creates a room where you want to spend time.
Let the sunshine in.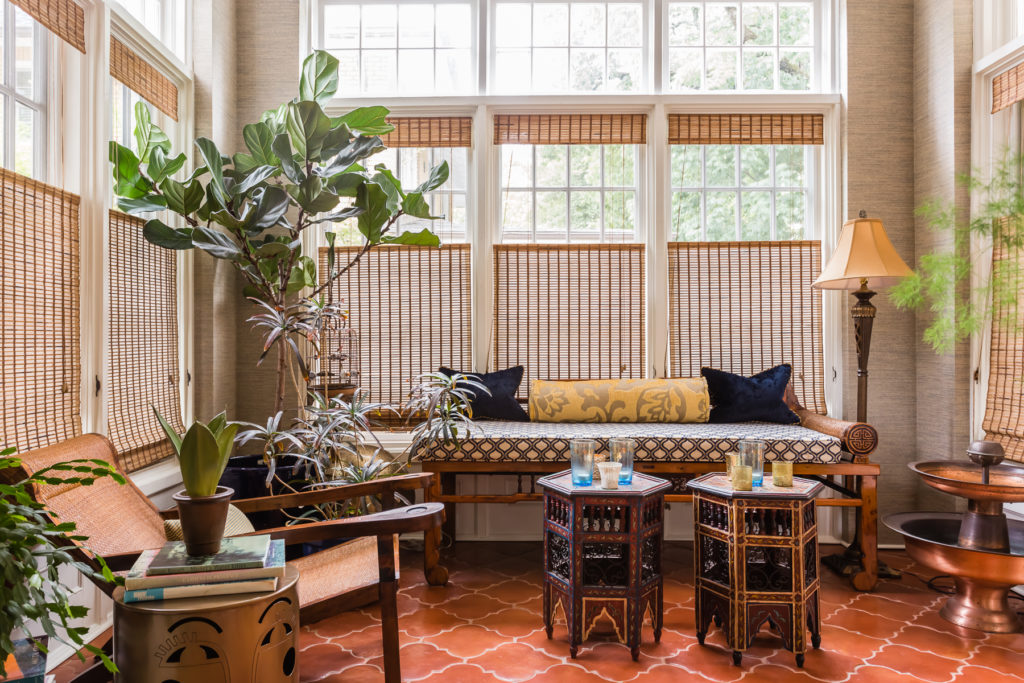 If you have a sun drenched room, play it up. Add plants and make it feel like a sunroom, even it's not. Take precautions and use fabrics that withstand fading and window shades to control the sunniest time of day. Otherwise, soak up the Vitamin D and let the sun in.
Part 2 coming next time with interior design tips on artifical light or lighting, as we say in the biz. Stay tuned.