Or what you need to know about size, style and type of floor ideas.
Floor decisions happen early in the construction phase and the choices vary, given the conditions in different rooms. Rug ideas come later in the decorating phase and things to consider include certain measurements and how they function. Sooo many floor ideas and I just cover some of the more common ones I encounter with clients.
Wood you do it in a kitchen?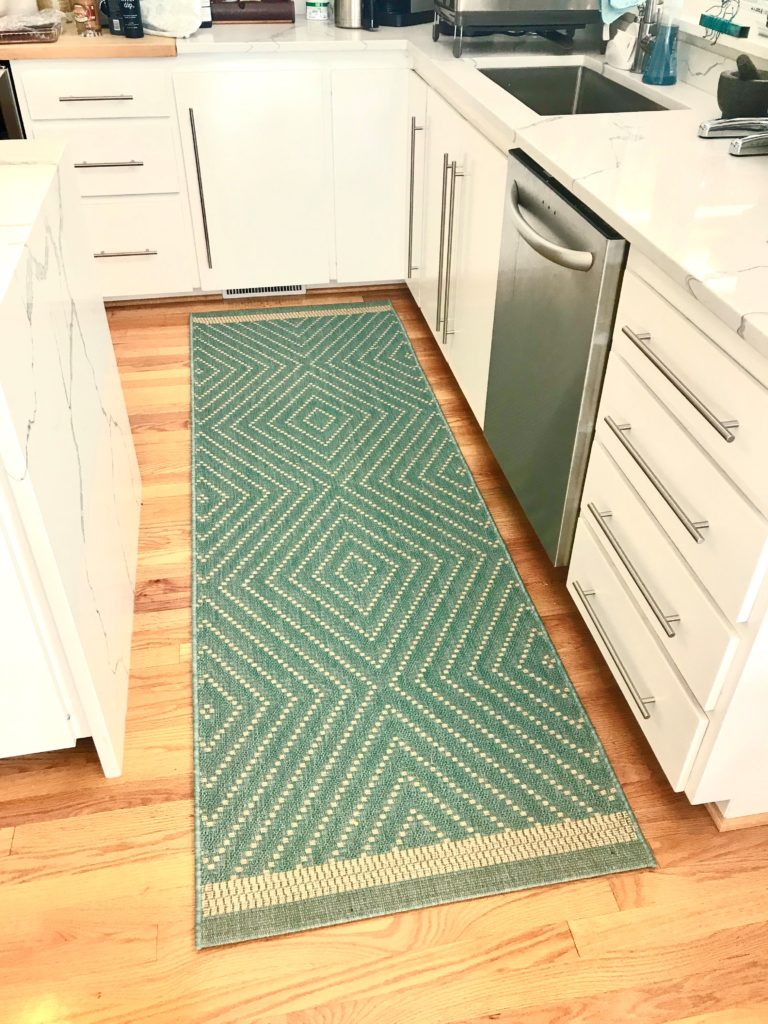 Why, yes, I wood! The age old debate about wood versus tile (or other materials) in the kitchen always amuses me. If the wood is sealed properly and you also have a rug in front of the sink, wood survives. The indoor/outdoor rug in the photo above came from Tar-jay and was super cheap.
As for bathrooms, the considerations are different. Even if you seal the wood and place lots of rugs, there's still a lot of water and steam. Some folks will have differing opinions. You just have to know your habits to decide if this is right for you. Do you always run the exhaust fan? Do you always dry off thoroughly before stepping on the floor? Not me. I am a sopping mess on my way to the sink. I generally recommend stone or tile floors for bathroom floor ideas. However, a half bath on the main floor is the exception where tying into a visual expanse of wood floors makes sense.
Stone or tile?
I just found a $6/square foot tile (similar to this tile) for a client that looks like a million bucks. Tile comes in an array of choices now, some porcelains even providing good stone "fakes." Stone costs considerably more but try to get the best bang for your buck when picking the real deal.
Choose low square footage applications that add a "wow" factor. Think small powder room floors, kitchen backsplash, or decorative accents in a shower. We chose this glass and stone accent border for our client's bathroom floor below. It gave this tiny bathroom an elegant feel for very little cash.
Light or dark wood…what say ye?
I LOVE the dark, ebony look of my client's floor above. He insisted on them despite having a dog with light hair. And even without light-haired pets, every dust bunny, stray bits and junk show up on dark floors. You will likewise need to consider your devotion to cleanliness. Will you sweep everyday? Do you care? This would make me crazy as I am basically lazy busy and want a maintenance-free home.
Bigger is better.
For rugs, that is. Small, dinky rugs shrink a room and make furniture placement seem awkward. For our client above, we did a Redesign Day We only use what the client already owns and make it work as best as we can. I did recommend a much larger rug for this client as it's a long room that can handle it.
Make sure the floor still shows.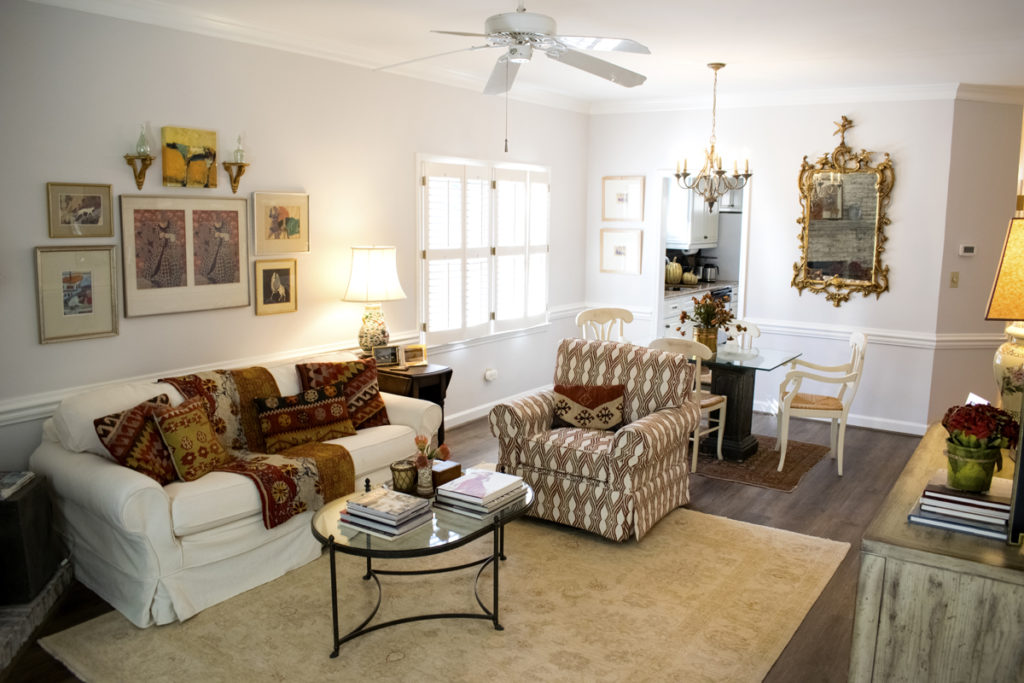 Even if you have a larger rug, there should still be at least 12″ of floor showing around the perimeter. Why have gorgeous wood floors if you cannot see them? You might as well have wall to wall carpeting if you do a larger rug. The above client opted for no rug in her petite dining area as it would have covered too much floor.
Stop short of large furniture.
In addition to the perimeter floor showing, it's important to stop in front of larger pieces. Nothing worse than large, heavy furniture half on an area rug. For our client above, we chose a rug that considered a large china cabinet on the left and a dresser on the right in the dining room. So make sure to measure wall-placed furniture before rug shopping.
Speaking of dining rooms, do you hate when people leave their chairs pulled out?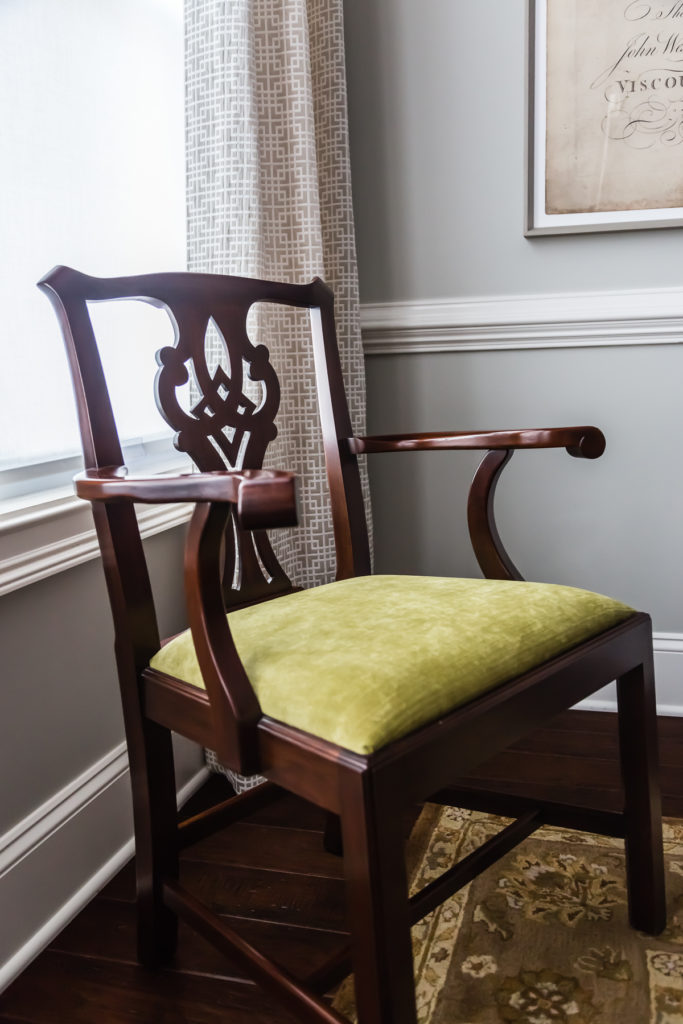 I do. It's a pet peeve of mine. But I would hate it even more if their pulled-out chairs were sitting on the floor not the rug. You should allow the dining room rug to extend three feet from the edge of the table so dining chairs always land on the rug. Even if you cannot train them to push their chairs in.
Sometimes bigger is not better.
So, say you have a bed and say you want a sexy landing spot. (Stay with me; this is not going where you think it is.) But you cannot afford a larger rug to land on. (See where I am going?) Two, smaller rugs on either side of the bed is a perfectly acceptable option. In fact, some folks just prefer it, all costs aside. For allergy sufferers, sometimes less is more in the rug department.
Natural, woven rugs always rate in my books.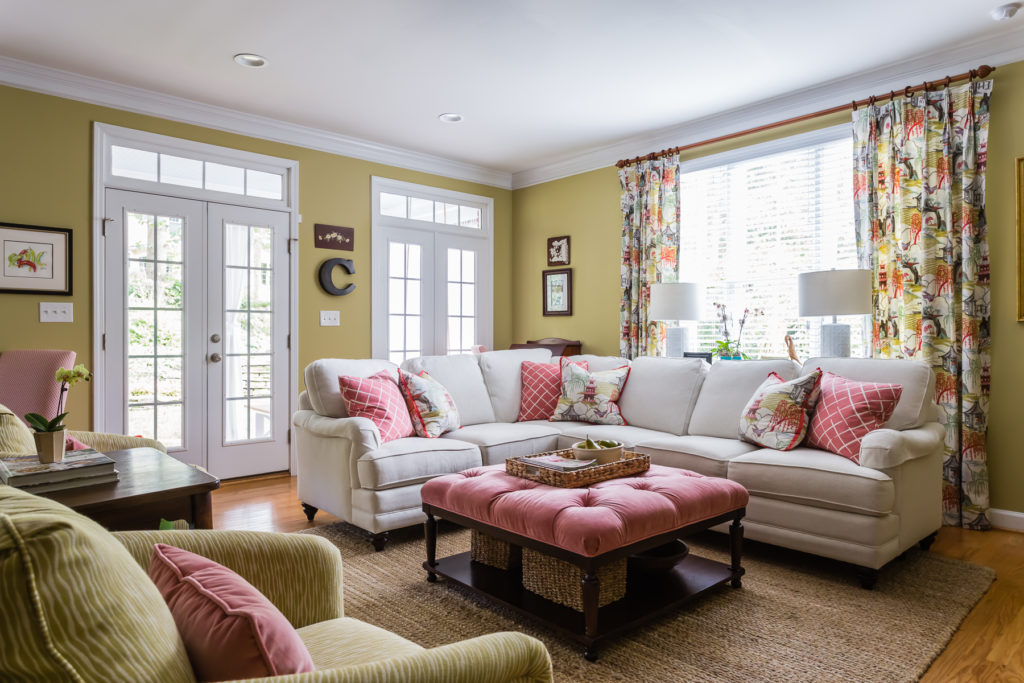 Natural woven sisal or jute rugs are classic choices and never go out of style. However, maintenance can be a drag and forget about red wine spills. My choices lately include wool flat weaves and indoor/outdoor that both mimic the look of sisal or jute. Less scratchy on the feet as well. The rug for our client above is actually a heathered chenille jute rug that's super comfy.
I also love to layer these rugs under a wool rug. As you go up in size for wool rugs, so too goes the price. This is an affordable option to layer a less expensive woven under a smaller wool rug, as we did below.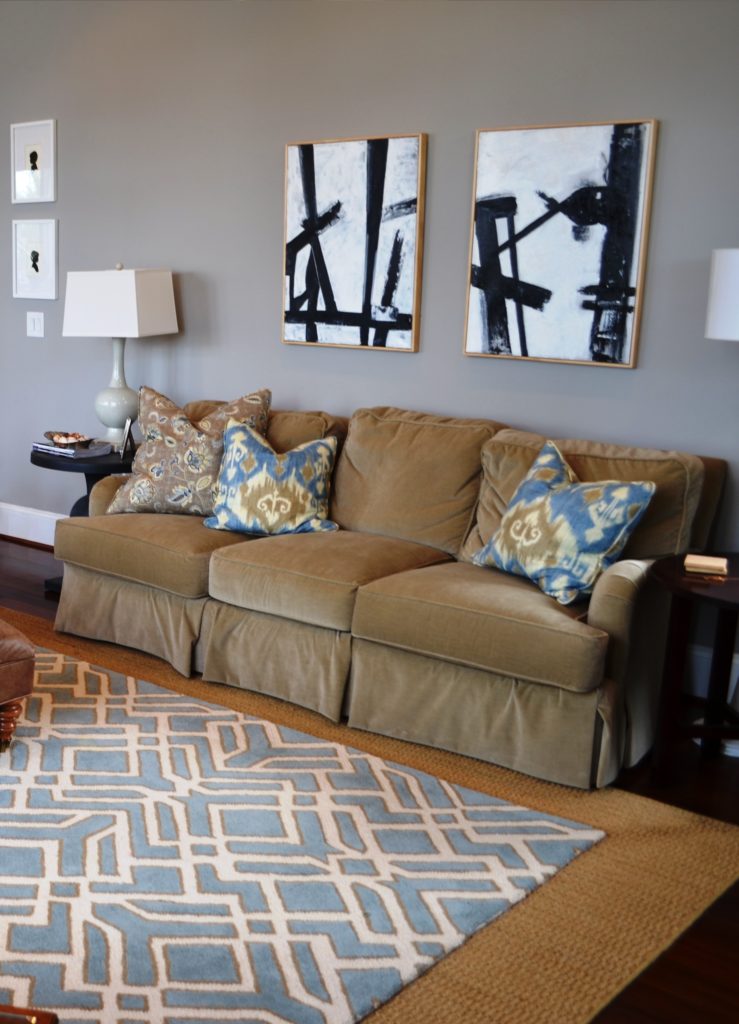 You say Horshack, I say Oushak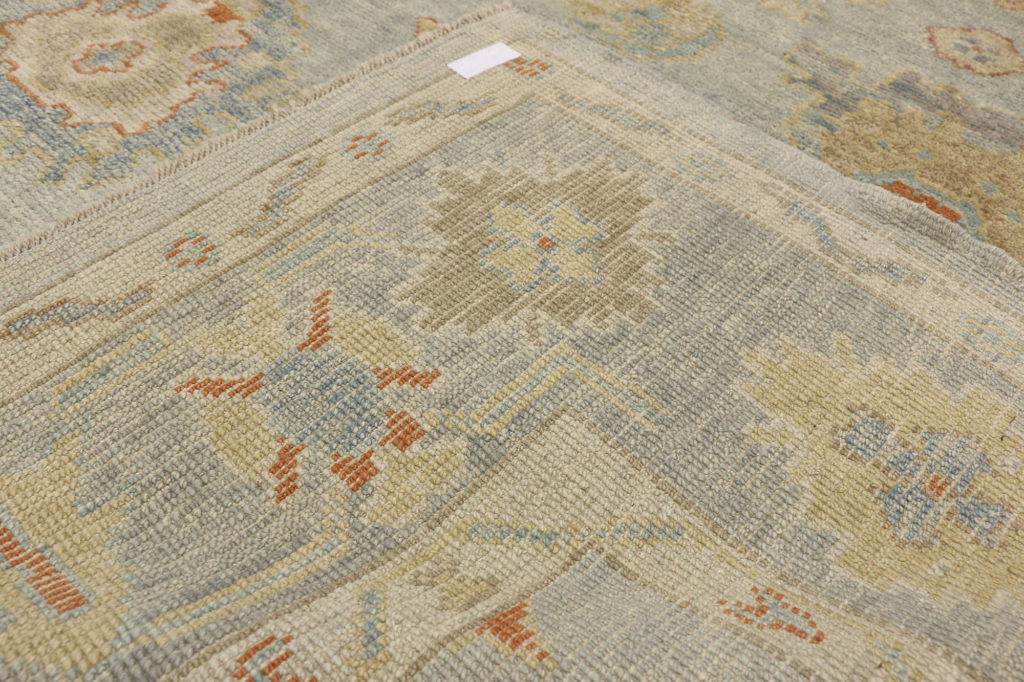 Let's call the whole thing off. Or rather, let's together consider the Oushak, turkish beauties of subtle hues and endless possibilities. Their often traditional patterns are so muted that they work well in both traditional and modern settings.
Or what about animal print rugs for bold floor ideas…meow!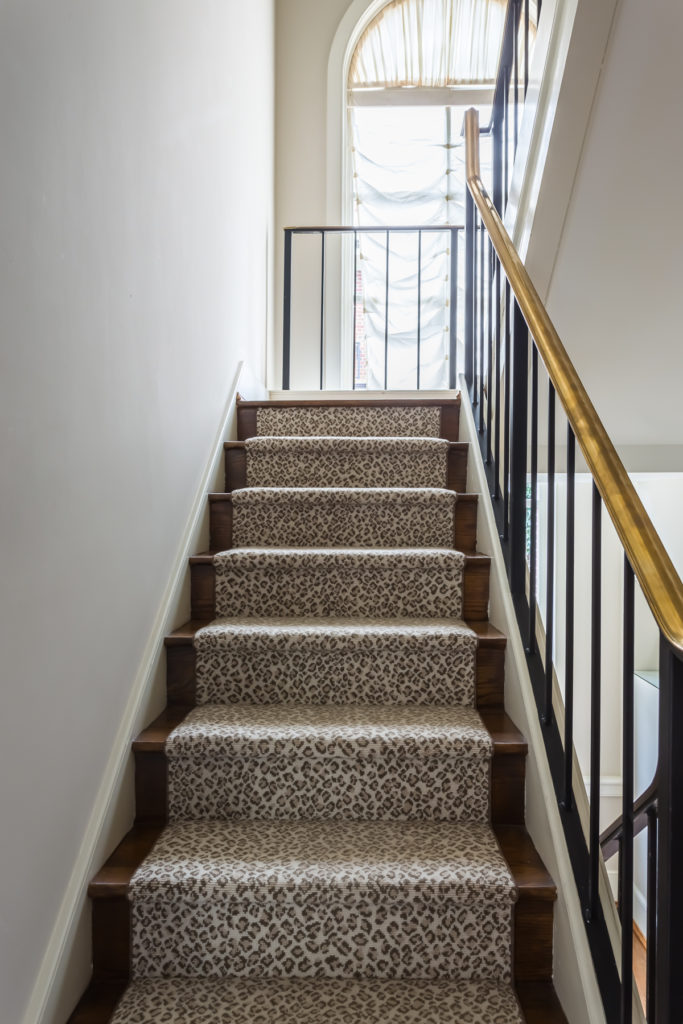 Animal prints provide an unexpected pop, like this stair runner above that we did for our client. But they are also a good neutral to ground a room, even one with lots of color like below.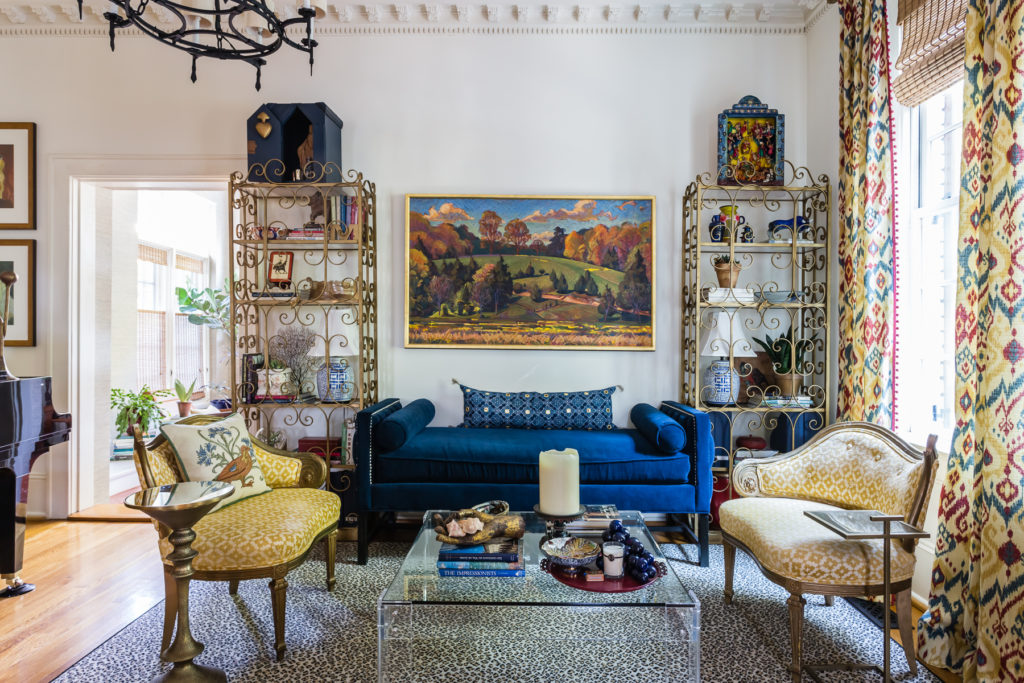 Stark's Antelope rug is another popular (non cat!) animal print rug that comes in several colorways. Beyond traditional rug choices, consider other alternatives such as these.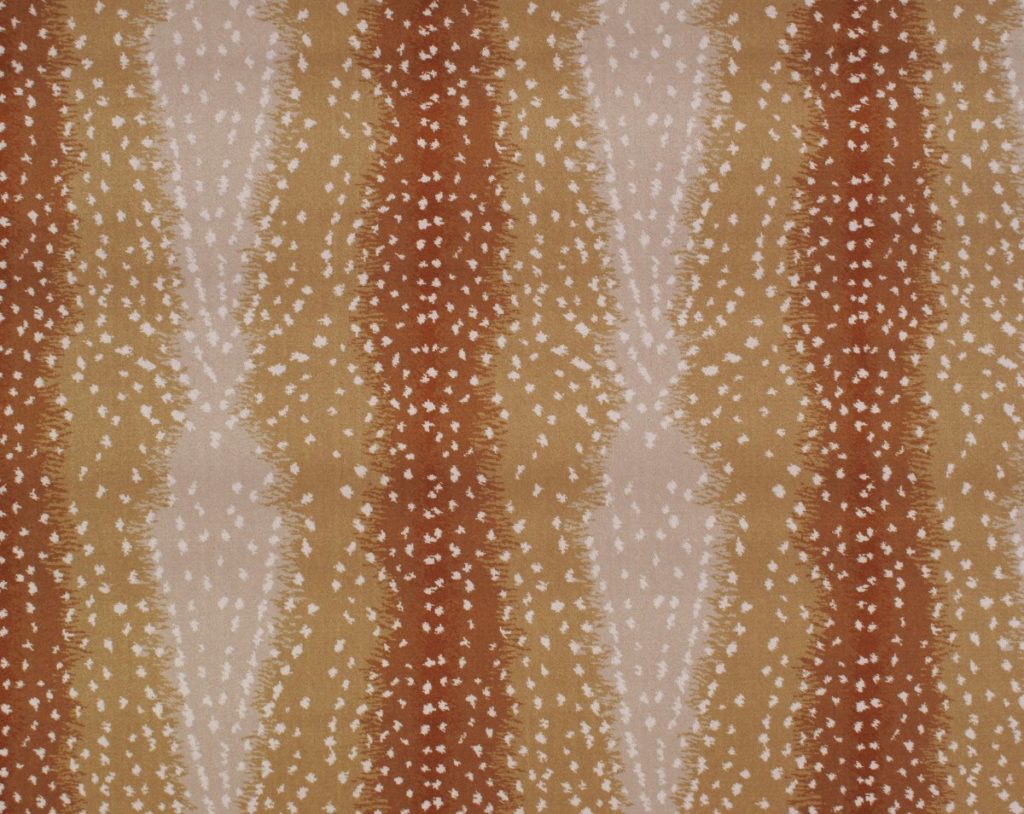 Carpet tiles have come a long way.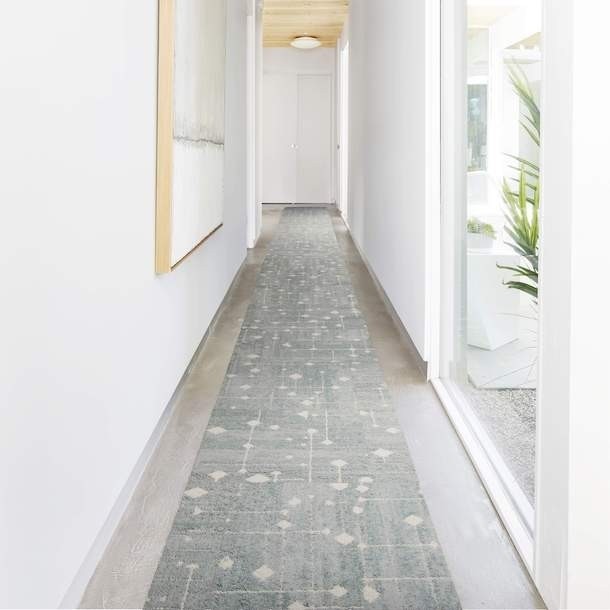 I've given up my snobbish opinion about carpet tiles since the styles have expanded and they are extremely practical. When the dog marks the carpet, if you know what I mean, it's not a problem. Just replace the destroyed tile, not a whole carpet. Love the selection here.
Following floor ideas, my next chapter of best interior design tips focuses on walls. Stay tuned and let me know if you like the idea of this series. xo