Interior Design Work
We've been working outside the store as much as we're inside. Which means a lot of night and weekend hours to Git 'Er Done. Thought we'd give you some snippets of our recent interior design work to show the variety of project types that we do here at Form & Function.
One day it's a complete overhaul, performing a redesign, using only the client's existing décor.
Another day, it's an initial consultation, meeting with a new client to assess their needs.
There are many meetings with our beloved upholsterer and seamstress and painter, and all the folks who make us look good.
And other days, creating design boards to help a client do it themselves.
Interior Design Work for the DIY Client
One sweet client is especially a DIYer, so we consulted on a plan (design board with sources cited), purchased materials (wallpapers, fabric and a light fixture) and she pulled it all together.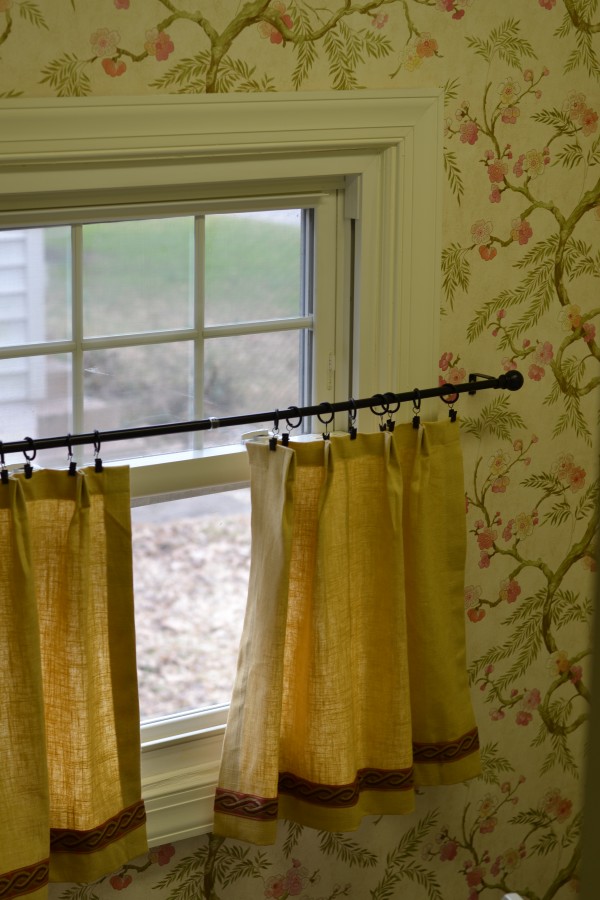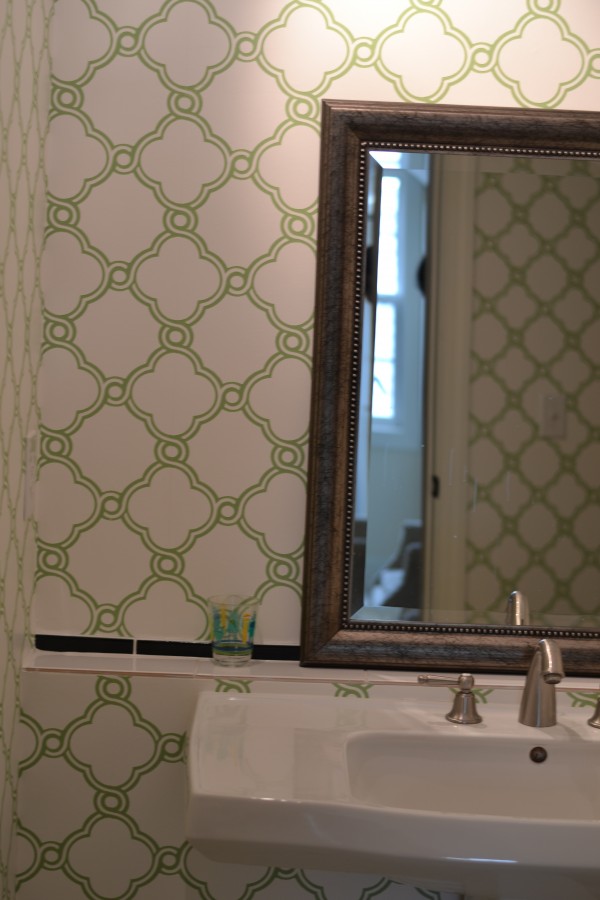 We do as little or as much as the client wants or needs. In this case, we were happy to provide consulting and some materials and let the homeowners do the rest.
Interior Design Work for the Full Service Client
In the case of this next project, a beautiful, newly built farm house, we were full service, consulting on finishes, paint and other picks through the whole building process. We then purchased new furniture, rugs, accessories, window blinds, and lighting. Finally, we provided full install which incorporated their existing furnishings.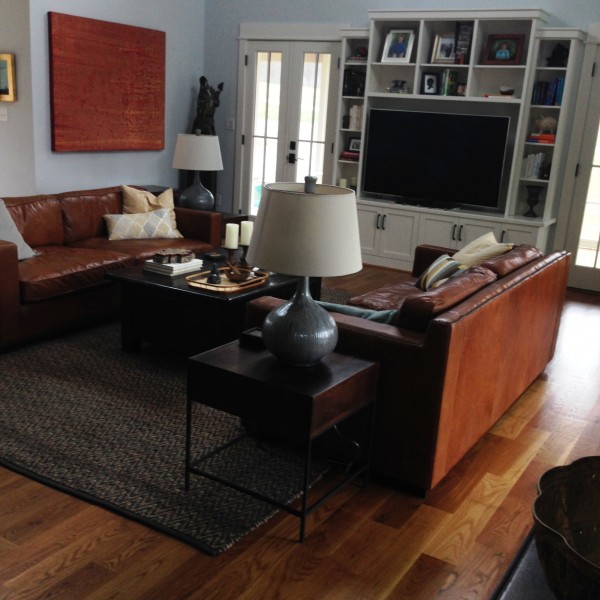 We were beyond excited to incorporate their existing modern art collection into this updated version of a farm house.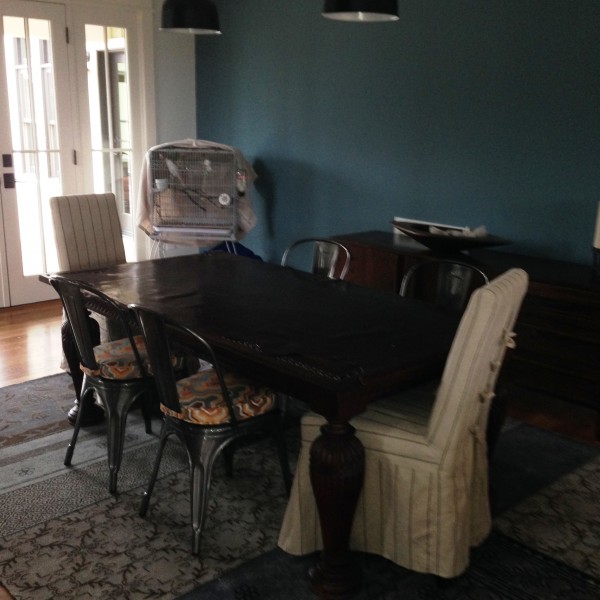 You might notice the birdcage in the corner of the dining room. We had two birdcages to work around – one here and one in the living room. I came up with the idea of "birdcage slipcovers" made from canvas drop cloths. Enter my uber-talented seamstress who fashioned birdcage slipcovers like a dressmaker would. Here is the living room birdcage, all dolled up for this modern masterpiece house. Here is a link to the portfolio of this house with much better photos:)
We love what we do and love the sheer variety of each and every day. The interior design process varies from client to client and we love the challenge of producing a beautiful home for each and every one.