In this new Covid world, some folks will continue to telecommute and perhaps need some home office ideas for the long haul.
I temporarily set up on my dining room table, knowing it wouldn't be permanent. It's a pleasant place and I don't have small children anymore or barking dogs or other noise intrusions. It has worked for me during this temporary disruption in work. Maybe you need permanent home office ideas such as furnishings that function for work, fit in with your home decor and hide away at a moment's notice.
First up, you need a desk or surface that functions for your home office needs.
Do you have multiple monitors, a laptop and generally A LOT of equipment? You probably want to consider a desk that is five feet wide or longer to accomodate your equipment and spread out your paper work. Love this option below for mid-century looks and 21st century features like outlets and USB ports. Plus it's a great value for the money.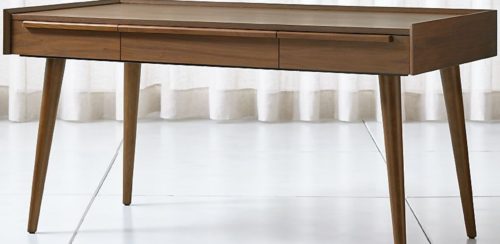 Perhaps you need a bit more storage. This desk below has file drawers and, let's face it, despite the digital age we still need certain paper files. Bonus points include its Made-In-America origins.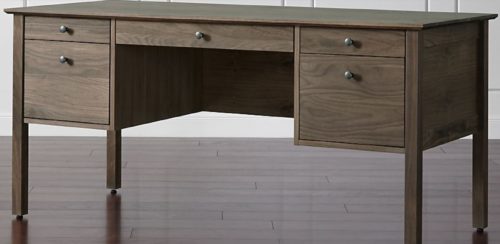 Secondly, bookshelves or consoles provide extra space for the printer, reference books or binders, and other office-y bits.
This bookshelf slash storage unit pairs well with the mid-century desk above. I love the open shelves for display but also the drawer that allows for concealed storage.
Console tables may or may not have concealed storage but they lend themselves well to baskets as an option. If they line up behind the desk, you can wheel around and access the printer and other items you need. This practical glass and metal console adds a lighter feel paired with a wood desk.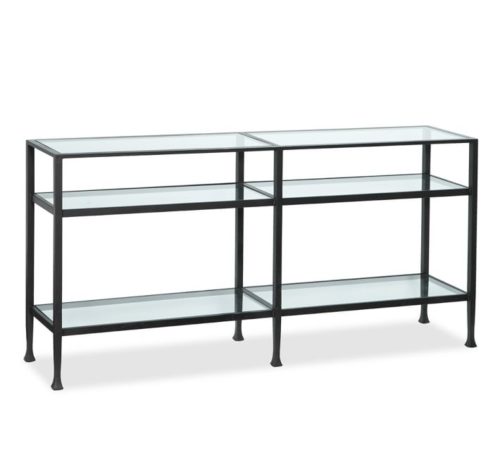 Thirdly, if your office room serves dual purposes then the portion you use might need hiding once in a while.
I love a screen for that purpose which can always be repurposed for something else later. This five-panel Shoji screen below fits the bill and comes from a very surprising source.
We have the twin of this one below in the store right now. Classic, vintage wicker never goes out of style, works as an office divider now and perhaps a guest bedroom headboard later.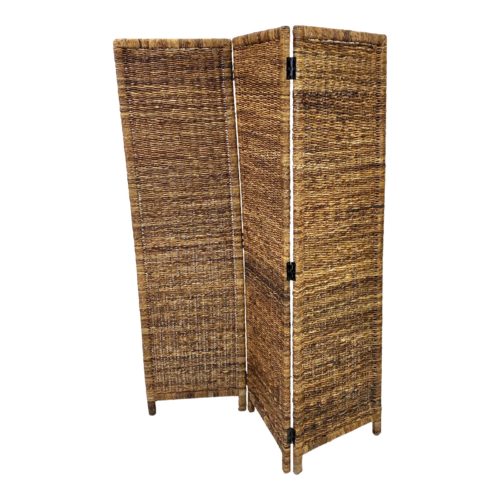 Finally, let's look at these home office ideas styled together in mood boards.
A little mid-century, warm and cozy office that's attractive but easily hidden when the desk piles grow. Tealy blue walls plus cozy rug plus textural screen adds up to a warm room for ultimate productivity.
Or perhaps a more traditional office better suits your style? Fun pop of green plus art plus texture equals stylish room for working at home.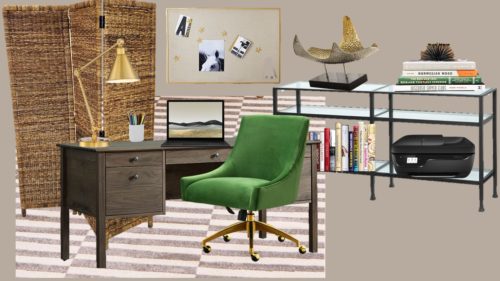 Either option provides function, style and hide-away potential as needed. Read here for a primer on using vintage desk accessories in your home office. What is your style for the ultimate home office? xo