I like a good idea. And I love a great idea that helps with organization. But I especially adore these sixteen ingenious ideas for the home that make updates easy and stylish.
I constantly read shelter magazines, sourcing design ideas for clients. Sometimes shorter, informational articles that highlight the latest home gadgets catch my eye. I don't, however, always get to address these ideas with clients as we mostly focus on design details. But what makes me happpiest in my home, aside from aesthetics, is anything that provides stylish efficiency and an easier way to do updates. I have compiled my favorites in these sixteen ingenious ideas for the home.
1/ First, a clean home is an inspiring home.
So why shouldn't the cleaning tools be inspiring as well? This online source of tools is varied and vast. Take this horsehair brush and stainless steel dust pan, for instance, which are both utilitarian and attractive.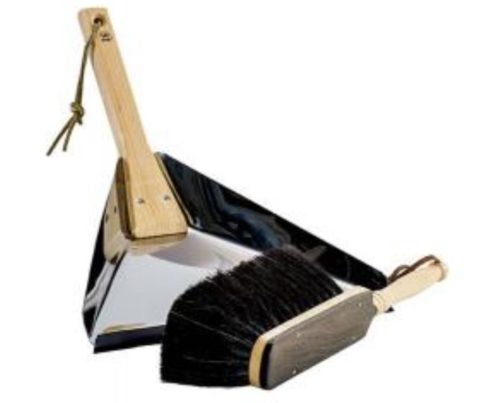 2/ And when you finish sweeping up, toss the crumbs into this gorgeous garbage can.
Yes, you heard me. A gorgeous garbage can. These cans come in a myriad of color and style choices, including motion-activated. If your garbage is out in the open, why not have a stylish one that matches your decor?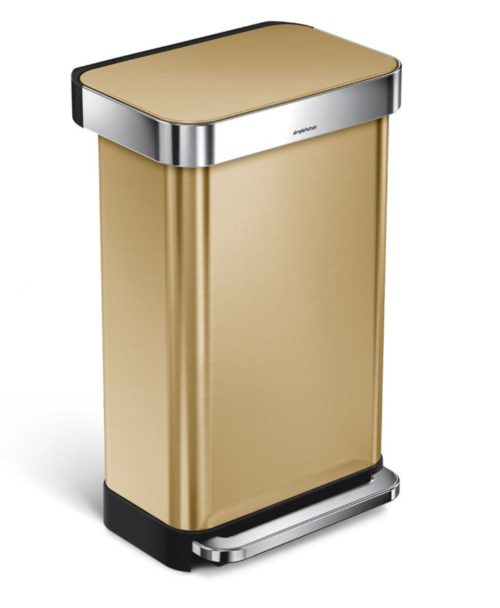 3/ An organized pantry makes quick work of prepping and cooking, not to mention keeping those non-perishables fresh.
You can't beat a classic Ball mason jar to store everything from rice to pasta to dried beans. The various sizes accomodate all sorts of staples and you also can't beat the price compared to fancier pantry storage. And combined with #4 below, this makes for the ultimate organized pantry.
4/ Chalk labels are addictive…don't say I didn't warn you.
I love the flexibility of these labels which allow you to change the desciption. Kale chips ran out so now it's coconut flakes or whatever food de jour your ball jar craves.
5/ And what is organization without a caddy to pull it all together?
I am seriously tempted by this one. I take a caddy to all my design installs with all the neccessary tools to hang art, move furniture, etc. This one seems so tidy, so organized and so sturdy. Plus it's stylish with its retro, outside hinges and colorful interior.
6/ Perhaps you need an attractive place to stash "les umbrellas" but also need to look very Frenchy when walking to the local boulangerie?
I love a good-looking-French-anything but I especially love this classic French cart. So practical for storage and organization but equally functional for hauling groceries or flea market finds. This one is truly special.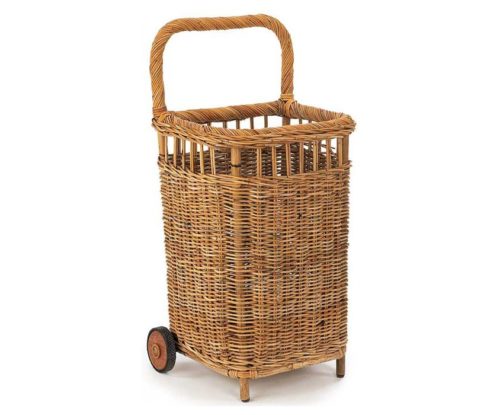 7/ I place storage ottomans on a lot of jobs but this one takes the cake.
Who wouldn't love a place to prop their feet? But what if it concealed your files as well? What?? Yes, it's true. This stylish number (available in many custom fabrics) is a filing cabinet in an ottoman. But wait there's more! It comes with an extra ginsu knife. It's on wheels! Check out all the options here.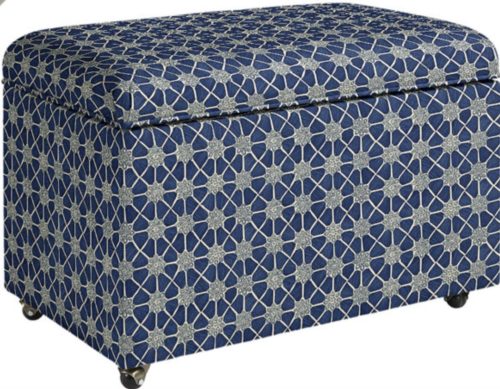 8/ I have always wanted to try lacquer walls but the real process is expensive.
This paint seems to put lacquer into the hands of the consumer. It may not exactly replicate true lacquer but for a fraction of the cost, it seems worth a try.
9/ Since I am in the business of furniture upcycling, I am pretty stoked by this product.
Furniture appliques have existed for awhile now, but these are fresh and modern and different than the flat overlays of yesteryear. They also sell appliques for bathroom plate mirrors to give them a framed update.
10/ And speaking of mirror frames, check these out.
Sometimes removing the big bathroom mirror is not an option. So we can, at the very least, make it stylish and attractive. Tons of attractive update options here.
11/ I have many sources for cabinet knobs and hardware but love this curated collection.
New knobs or pulls provide a quick, easy update to dressers or kitchen cabinets. This online source has a lovely (and not overwhelming) assortment of various colors and styles.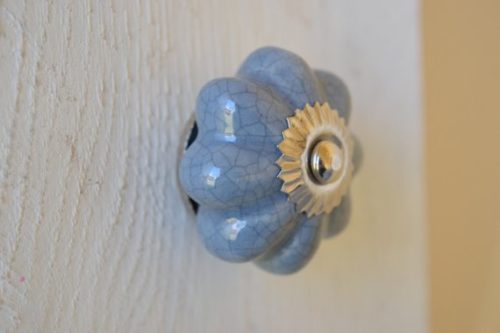 12/ Making your own light fixture is as easy as 1, 2, 3.
Perhap you have a large lamp shade hanging around or a Florentine waste basket or some other cylindrical objet that is begging to be a light fixture. Say what? Drill a hole in it and feed a colorful pendant kit inside and wham bam…it's a light! This online source has pendant cords and other cool accessories for all your lighting ideas.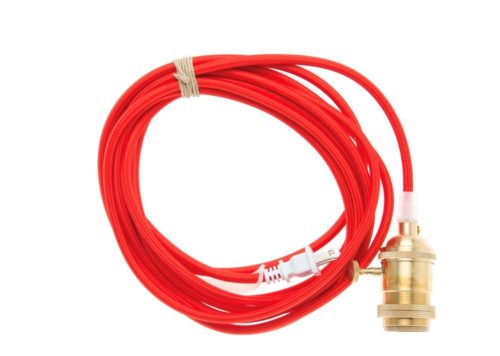 13/ And speaking of light fixtures, how can you replace a can light without calling the electrician (and spending a fortune)?
Check out the recessed lighting conversion kits here. Such a great idea to update an island or over a sink or anywhere you are tired of the "can."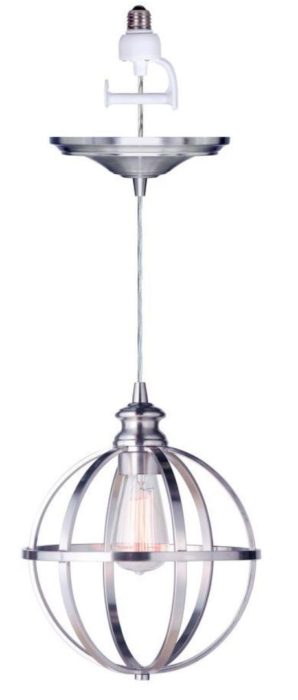 14/ Oops…say you installed a light and you forgot to install a ceiling medallion?
No worries, some clever person invented the split medallion. OMG, I love this with all my heart! There have been a few times where I've begrudgingly called the electrician to take a light fixture down to install a medallion only to have him put the light back up again. These split medallions come in as many stylish options as their more impractical cousins.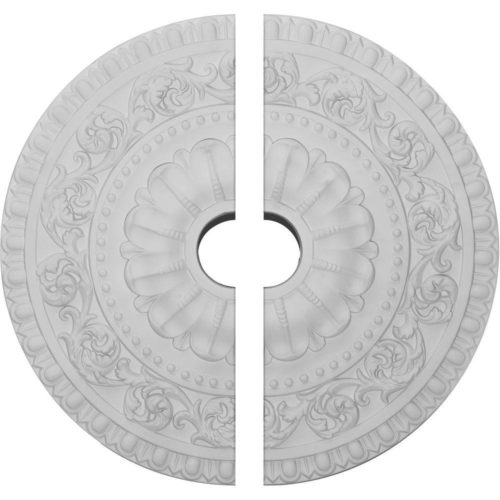 15/ No money to do a backsplash? Or no tiling skills whatsoever?
What if I told you these were peel and stick sheets? Your first-grader could help with this project. These come in a crazy variety from the oft-used subway tile to the more trendy version below. Fun project to try.
16/ Finally, after doing all these projects, make your new, stylish and organized abode safe and practical.
I misplace my keys, mostly at the bottom of my cavernous purse, so I would appreciate an app that would unlock the house quickly. It can also send a temporary "key" to houseguests or petsitter. So smart.
Even adapting a few of these gadgets would make life a whole lot easier and organized. Would love to know what gadgets you like or if you've tried any of these sixteen ingenious ideas for the home. Anything that organizes the home and provides a stylish update is a win-win in my books. Check here for fun and practical furniture ideas that add a lot to a home and here for some other, stylish online finds.