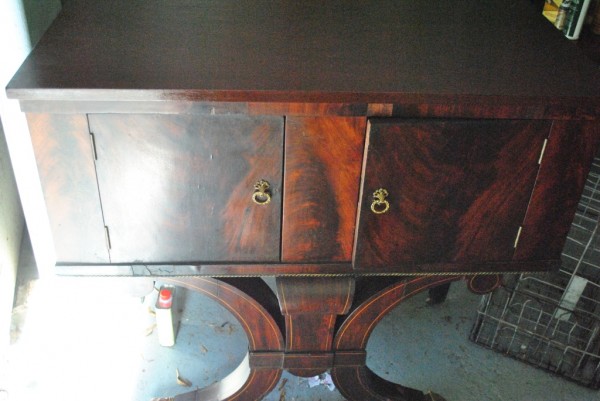 Some miscellaneous redoprojects I've been working on.
Brushed up on my refinishing skills for the top of this cool sideboard.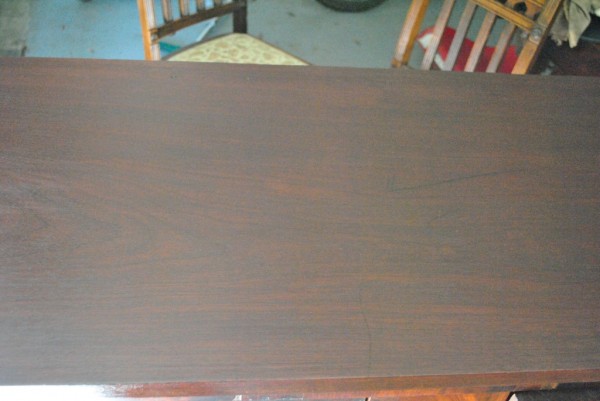 It was never my intention to buy " redo projects" but I committed the cardinal sin of auctions.
I didn't do a proper pre-inspection of this sideboard before the auction began. Soooo I ended up with a piece that had chinks in the veneer and required some gluing, not to mention the resurfacing of the top. I did the necessary repairs to be able to sell this piece, although I still disclose the flaws after I've done so. Paid too much, have too much in labor, so just hoping to break even. Call it an expensive lesson.
Some other stuff I've picked up are easier redo projects that I don't mind…especially given the price I paid for them.
Take some basic brass lamps, for example, spray them a cool silver, give them a vintage shade, and here's what ya got.
I wanted the whole lamp to be silver, so I stuffed blue painter's tape into the socket and protected the switch then sprayed away. The "guts" look better if they are also silver.
And the final redo project I have to give a lot of credit to my rockin' upholsterer.
I gave him a picture from here along with two Hickory vintage wing chairs and two painters' drop cloths which I'd washed in fabric softener. He improvised on the nailhead detail as the chairs weren't exactly like the picture and here's how they look now.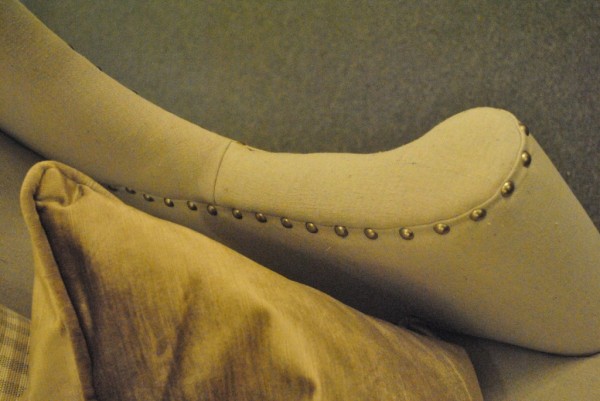 Now that's a project redo! The drop cloth looks just like some Belgian Linen I've seen and I bet it's ultimately more durable. I gave it a quick spray of fabric protector to be sure. Get a piece you like, improvise/upcycle it to resemble something modern and fresh , and help save the planet as a bonus.