I am in a tizzy with the vast amount of modern architecture I've seen this past week.
Modernism week did not disappoint but this year I saw more examples of modern architecture than ever before. I toured condominium complexes centered around a pool, classic commercial buildings and grand homes evocative of the Palm Springs lifestyle.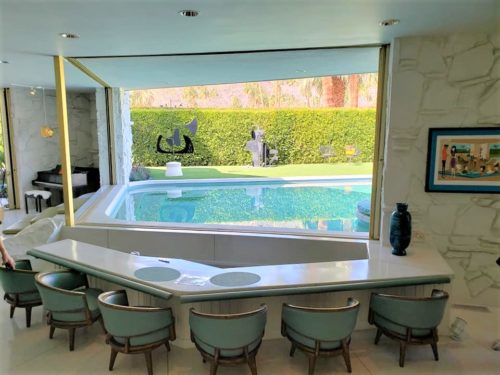 While modern architecture is a movement with various definitions and complex ideas, it's interesting to consider the influence on the United States. First of all, it became an important new style of architecture and design for the 20th century. Modern architecture refers to similar buildings that emerged between the 1920s and 1950s. It first took off in Europe, making its way into the American style. Finally, the style became characterised by function and efficient use of space, clean lines and simplified look, minimal ornamentation compared to traditional styles, and use of new materials and structural innovation.
Function and Efficient Use of Space
I loved seeing houses, particularly those with lower square footage, that used space in new ways for the time. The common thread amongst a lot of these homes includes an open floor plan, connecting rooms together. As modernist Le Corbusier declared, "A house is a machine for living in." Therefore, why not live in all of it?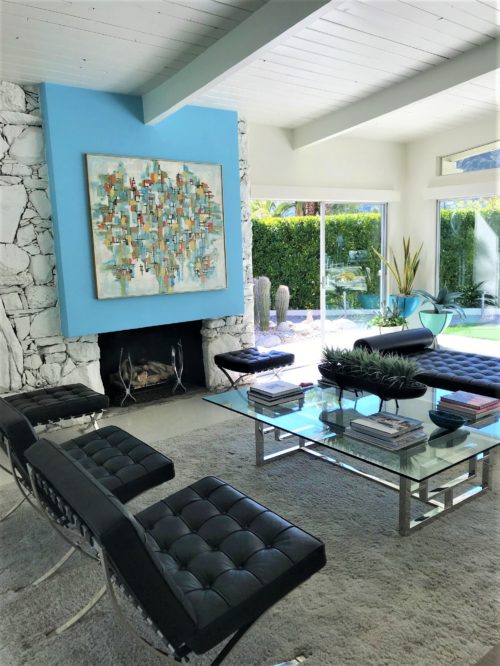 In the case of California, modern architecture connects indoor and outdoor living.
Clean Lines and Simplified Look
Flat roofs and bold, angular roofs contribute to the clean lines associated with modern architecture. The linear aspect of large, open glass and vaulted interior ceilings add to the look of this type of architecture. In addition, the repetition of these lines are important to the overall modernist scheme, as pictured below.
Minimal Ornamentation
Crown molding and other decorative elements typically do not show up in modern architecture. Built-ins often comprise flat front doors and are less fussy than other styles. Mantels additionally exhibit minimal ornamentation compared to more heavily ornate versions from the past.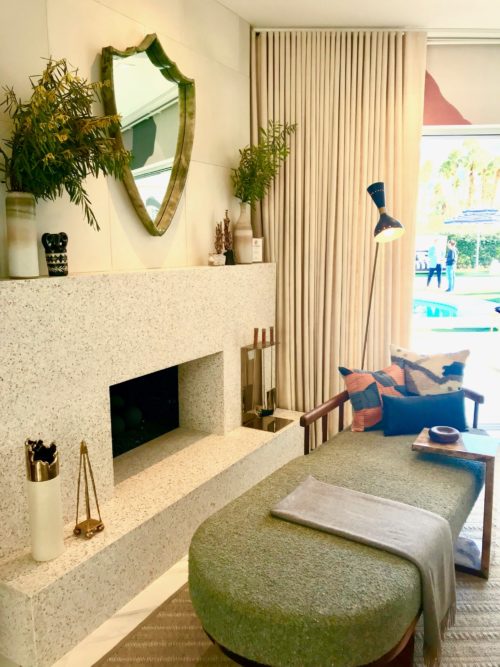 New Materials and Structural Innovation
Metal, glass and exposed concrete give modernist architecture a more utilitarian vibe. Metal surrounding expanses of glass and concrete structural blocks figure prominently in the Palm Springs scene.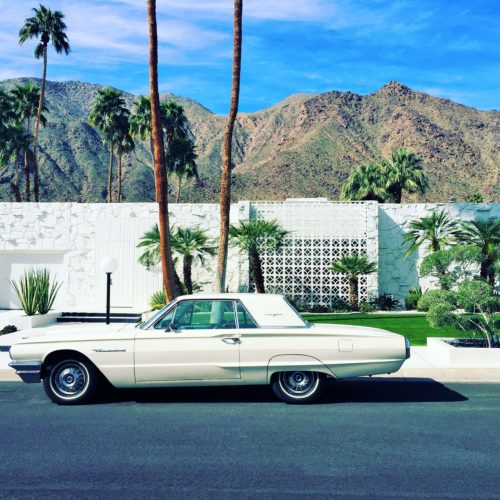 More decorative elements to follow next blog. I also wrote extensively about Palm Springs here and here, if you're so inclined. xo