All the modern design in Palm Springs inspired my highlights reel below.
Modernism Week crammed a lot into ten days and I toured as much as possible. This modern design mecca provided so many takeaways, inspired future design work and just made everyone so darn happy. Even while waiting in long lines, everyone wore smiles and seemed genuinely delighted to be there. Nostalgic, design geeks abound.
Living Rooms
Each living room varied and didn't necessarily represent a strict interpretation of mid century modern design. Rather than feeling like a museum, these living rooms felt warm and inviting. I could probably move into any of them. Just sayin' Mr. F&F.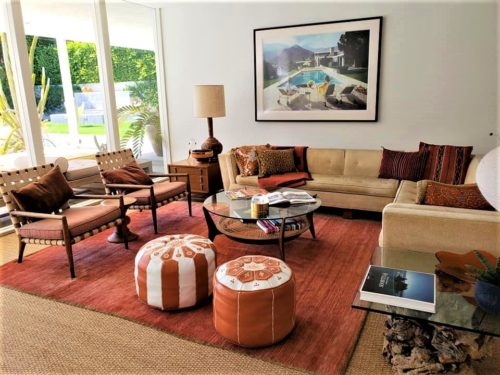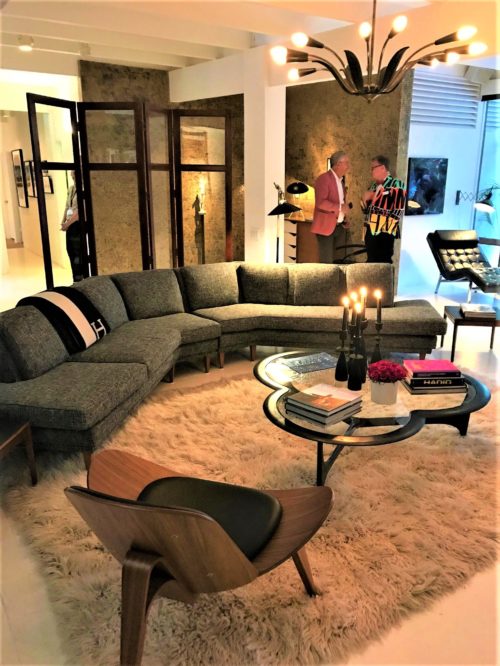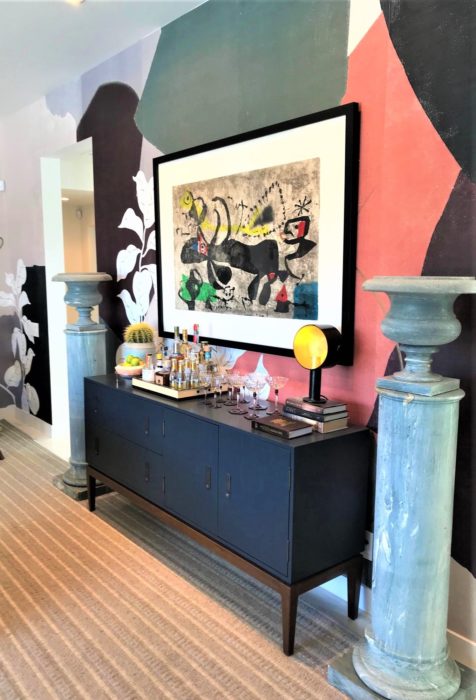 Dining Rooms
Modern design dining rooms seem less formal than their traditional counterparts. Open floor plans mix dining and living or built-in seating near the kitchen. While not as formal, some of the dining rooms I toured did include some funky features.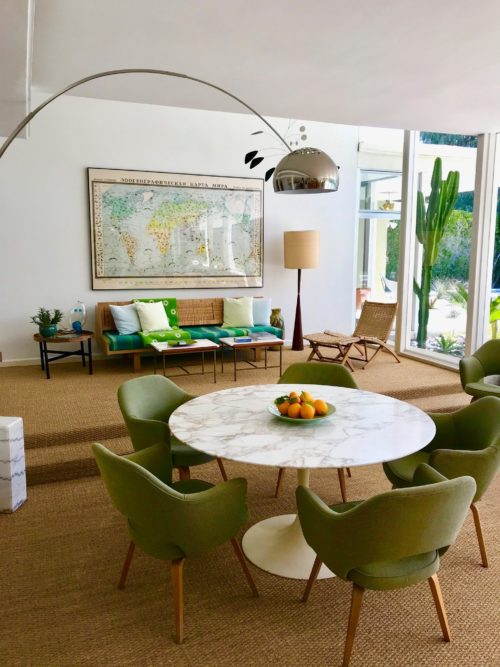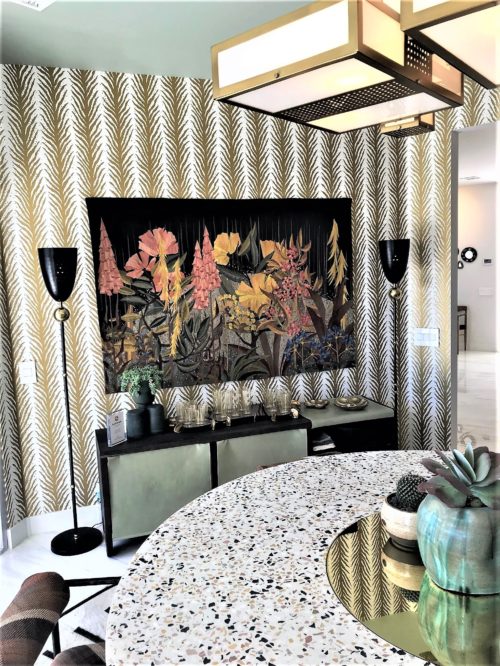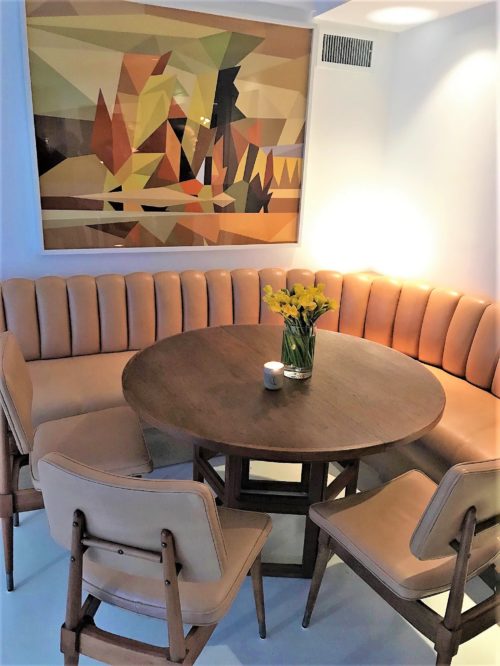 Bedrooms
Wallpaper statement walls behind the bed must still be a thing because they were everywhere! I loved the variety from wild palm-inspired papers to more sedate grasscloth. The wilder patterns certainly provide a jolt when you walk into the room but at least they are behind you when you sleep.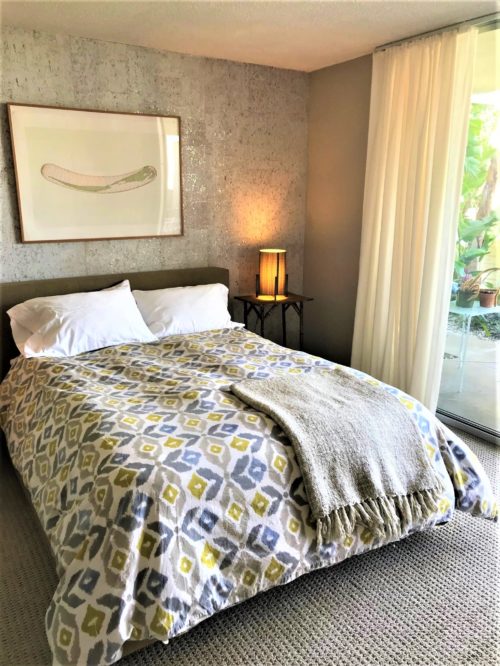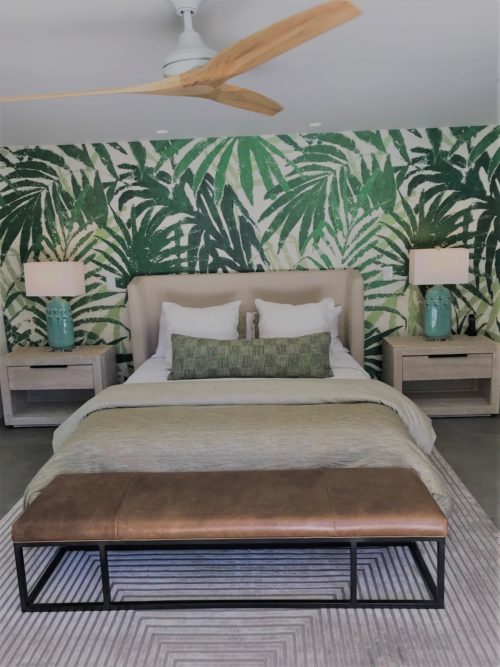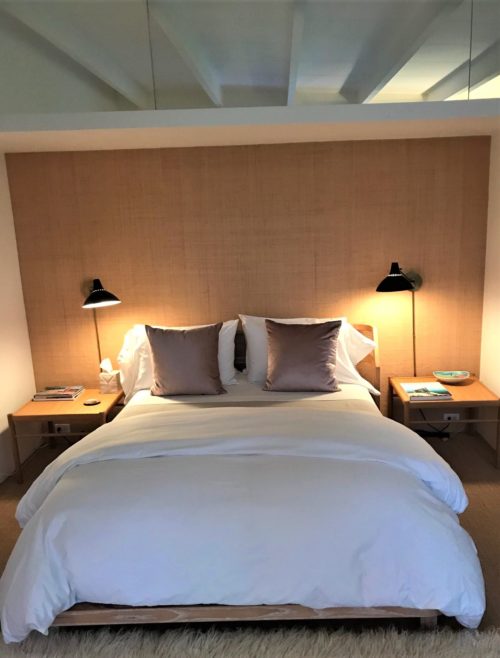 Bathrooms
The bathroom designs were all over the map. Some homes went for a more preservation approach, complete with original fixtures. Others totally reinterpreted modern design for today.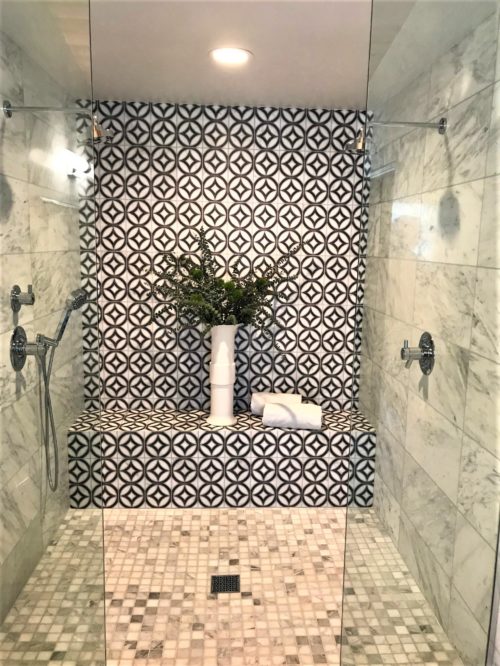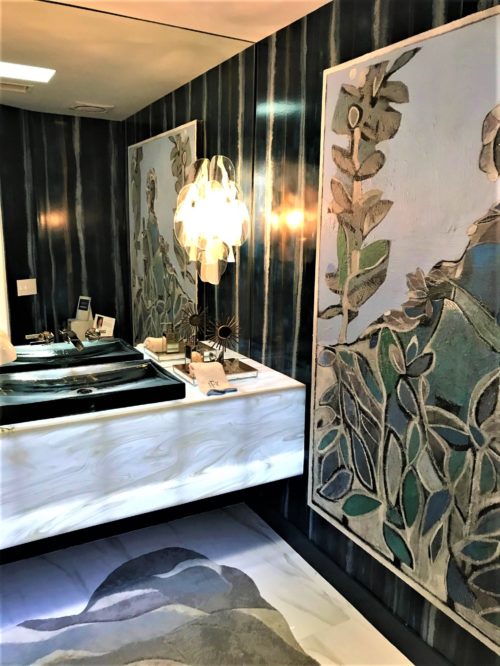 Outdoor Living
You can't talk about modern design in Palm Springs and not talk about the outdoors. Indoors and outdoors connect through windows that visually tie them together and through doors that lead to outdoor living spaces. And you can't forget the pools since everyone here seems to have one.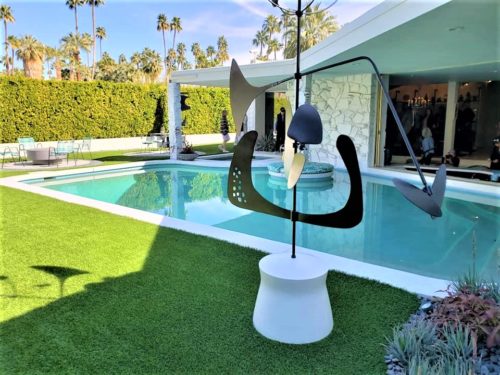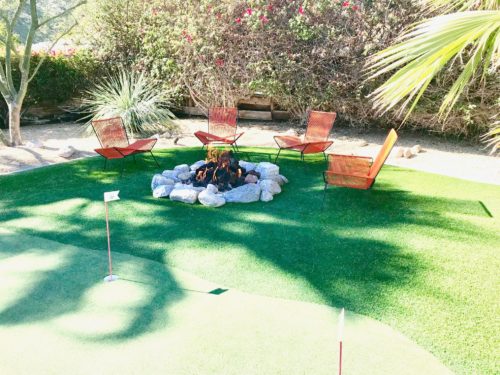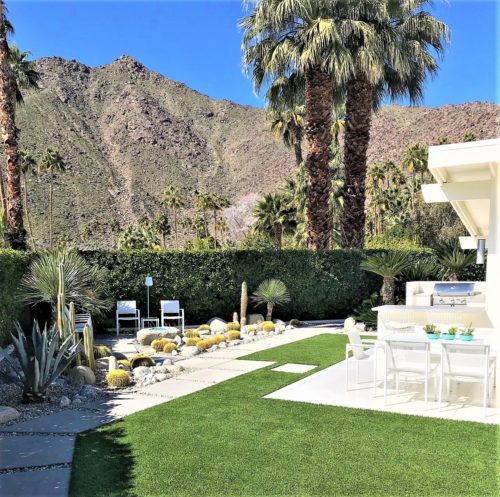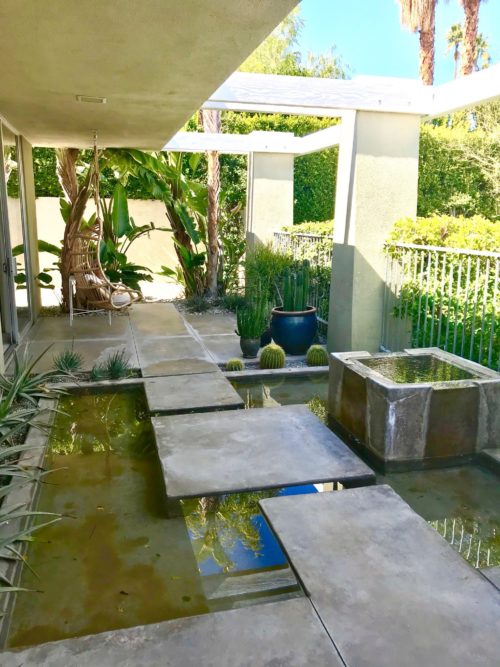 After this trip and perhaps a few nights at the famous piano bar, Melvyn's, I know I belonged in another era. It's a time where people entertained, danced in their living room and served killer cocktails, and no one had their faces in a phone. Maybe that is the appeal of Palm Springs with all the nostalgia and feeling transported to a time where human connection still mattered. And on that melancholy note, for more of my Palm Springs musings read here and here.