It's been quite a year, hasn't it? And it's interesting to consider how Covid will impact the future of interior design.
In addition to specific products to protect our homes top to bottom, how has Covid generally affected the future of interior design? Will open floor plans seem practical? What about sourcing from far-flung places with long lead times? Will grey color palettes still rule? So many recent trends may fall by the wayside while new ones emerge. Let's look at some….
Home gyms for the win!
Mr. F & F and I were not gym rats before Covid, preferring long walks plus strength training and pilates via Zoom. Frankly, working out alongside snotty-nosed, coughing folks never felt good during "normal" times. But how do you outfit your home if you truly want gym-grade equipment and challenging workouts?
If space is limited, think about the least amount of stuff you need for the best results. I figure if Tom Brady gets the bulk of his workout from resistance bands, then why can't us average folks? Little or no space required for those bad boys.
Pelaton and other bikes can occupy a corner and the Mirror is super cool as a fitness studio replacement. If you already pay monthly fees and attend classes weekly, these options compare in value over a short period of time. With unlimited space, you can add weight training centers or bigger pieces. But, for most people, there are great home gym options that don't require a dedicated room.
After working out, how about some rest and relaxation in your own (clean) home spa?
I long for a pedicure but I am a big fan of this at-home product instead. Mr. F&F and I invested in one of these after speaking with our wonderful masseuse. These seem like small potatoes compared to some designers who've recently added saunas to clients' homes. And there are many spa-like things to add that don't require yards of cedar wood and electrical hook-ups. Simple things like bath salts, bubbles and a bath caddy can turn your tub into spa time.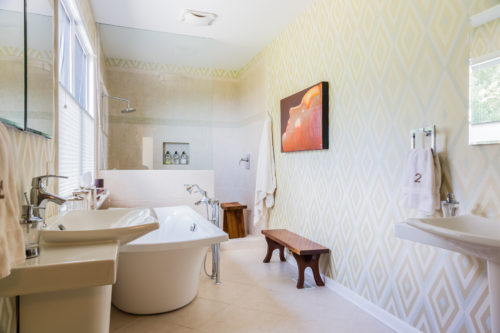 For bigger changes, swap out your builder showerhead for a rainshower instead. Repaint in zen-like colors and consider other upfits like a floating vanity to add to the spa feel. For those with the space and budget, an expanded footprint with all the trappings (steam shower, whirlpool bath, etc.) create the ultimate spa.
With many folks still planning to work from home post-Covid, how do you consider the future of interior design for open spaces?
Connected spaces and open-floor plans have revealed their flaws as dogs and kids made surprise appearances on Zoom. While generally great for families, shared cooking and parties, the noise factor and lack of division make open environments less ideal for work or privacy.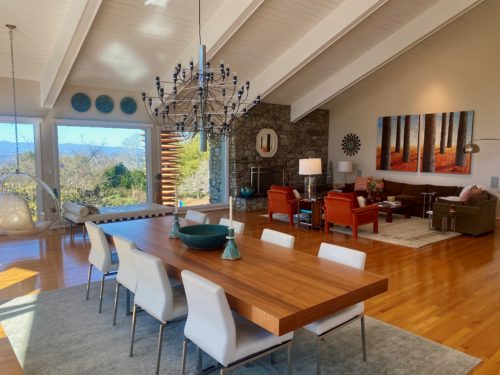 Family rooms may have multi-tasked for both working and home schooling at the same time. Mr. F & F and I are grateful those days are behind us.
And bedrooms may have performed double duty, separating work from the living room but dumping it into your sleeping area instead. Not ideal as you try to nod off with your computer screen staring at you.
Short of adding walls, how can "rooms" be created in open floor plans? Folding screens create a sense of division and hide "office life." Read here for some ideas about home offices with screens. A closet-office conversion (in a room with a door) shields most noise and can be hidden at the end of the day. As we use our homes for maximum multi-tasking, division of space will continue to be important in the future of interior design.
Since home offices will continue in importance, storage needs will also increase.
If your home office becomes your primary office then a place for files, paperwork and general office clutter becomes necessary. You may need extra filing storage, an empty shelf for a printer or a larger desk to accomodate more stuff. Purging duplicate supplies from both offices and planning how to fully incorporate a permanent home office might benefit from some professional help.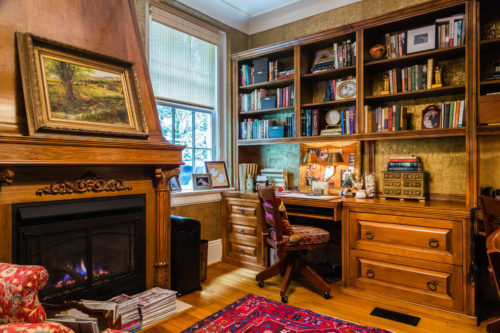 As for color, here's predicting that grey trends downward in the future of interior design.
Yes, it's been a staple these past several years and, yes, it's neutral. But, in my mind, grey makes me think of "gloomy" and grey skies. We've had enough gloom to last a lifetime this past year. Can we just have a little color to brighten our days ahead?
I think we will see a desire for more colorful and bold choices at home. It may not be as bold as bright, pink walls, but perhaps some color sprinkled in an otherwise neutral backdrop. Graphic, colorful pillows or a beautiful, lively painting added to the mix. Things that draw us in and make us smile seem like a good trend.
Natural, organic elements will continue to rise in popularity.
I attended an estate sale during the early days of Covid, found some cleaning products in the garage and, since these were hard to come by in stores, I grabbed them. Like a woman possessed, I sprayed a certain (chemical) cleanser hourly during the early days of the pandemic. This "chemical" product seemed so strong compared to the more natural products I generally used. Instead of just cleaning with my usual stuff (which would have been fine), I fell into the "can't-be-sterile-enough" Covid trap.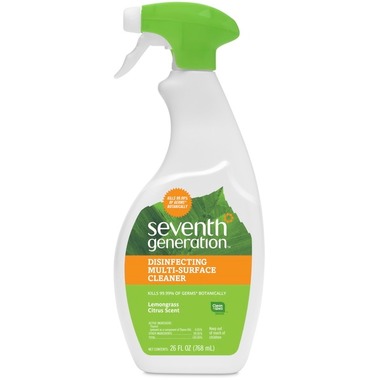 Spending so much time indoors during Covid makes you think about how interiors affect our health. Along with the resurgence of plants (think: Jungalow) for air purification, furniture that doesn't off-gas and other natural considerations, expect to see more of this driving the future of interior design. Who wants to live amongst chemicals?
Local sourcing and sustainability will continue to trend upwards.
Lead times on overseas products saw a spike during Covid and it certainly made consumers consider their sources more carefully. A couch with the frame and fabric both made in North Carolina starts to look more appealing (even with a higher price tag) if the foreign source takes longer. Maybe we'll see a resurgence in American manufacturing? We quickly understood how dependence on PPE supplies from overseas became a crisis last year.
Sourcing American-made products lowers your carbon footprint and it might be something as simple as shopping with local stores to outfit your home. Better yet, source from vintage and consignment stores for the ultimate in sustainability. Though it may have happened due to sourcing issues in a pandemic, I think sustainability and local shopping will continue to increase. Take it from someone who had a home decor store that saw a 50% increase in sales this past year. Not everything comes from Amazon.
Interior design products with anti-microbial features will see an uptick.
So many things are available, proclaiming to be the latest and greatest to protect us from germs. I sifted through to find a few that seemed legit and useful. Hospitals and medical settings need to attack this more broadly but for residential there are definitely a few changes worth considering.
First, copper has been around for centuries, used for water vessels and medicinal preparations.
It is known to inhibit molds, fungi and microbes while bacteria like E.coli and MRSA last a couple hours or less on copper surfaces. While you can't change your entire house to copper (or its alloys like brass and bronze), high-touch items like faucets, sinks and drawer pulls are great options to consider.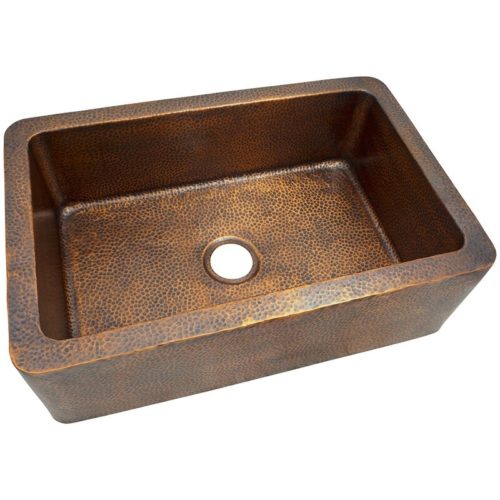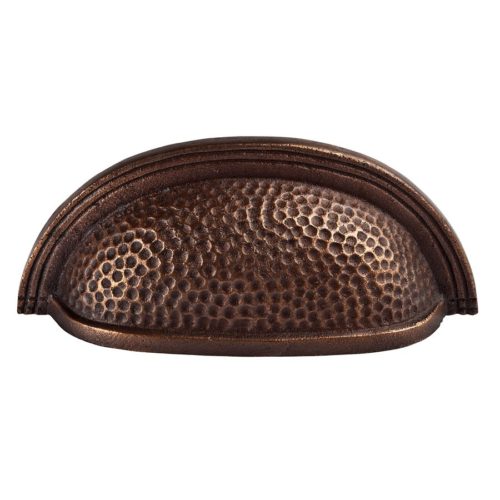 When considering replacement floors, cork is naturally antibacterial and water resistant which helps prevent mold and mildew.
Did I mention the sustainable nature of cork? The whole tree is not cut down but instead the bark is cut and regenerates every nine years. Since floors are one of the bigger (potentially dirtier) items in your home, cork is worthy of consideration for its beauty and cleanliness.
Microban infused tiles inhibit the ability of microbes to reproduce, making the future of interior design very bright (and clean) indeed.
This protection lasts between cleanings when used in conjunction with antimicrobial grout. The cost is competitive and less than natural stone for this gorgeous collection of porcelain tiles.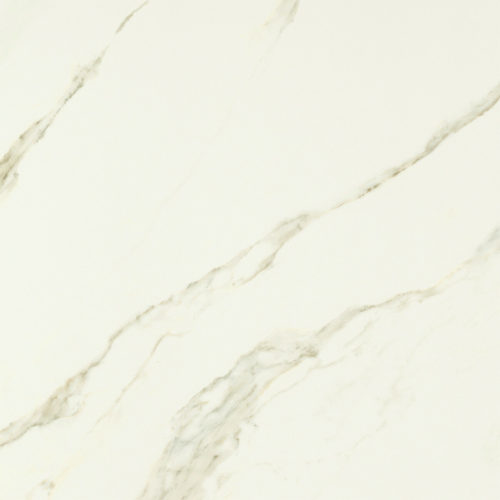 Here's a great visual to show the effectiveness of Microban technology….
Paint has also joined the anti-bacterial ranks with the addition of this.
I can see this being particularly useful in bathrooms (especially around toilet areas where it kills E.coli and other bacteria). They claim to be 90% effective up to four years later when maintained properly. Not a bad investment and, since paint is one of the cheaper options for interior decor, this is a no-brainer.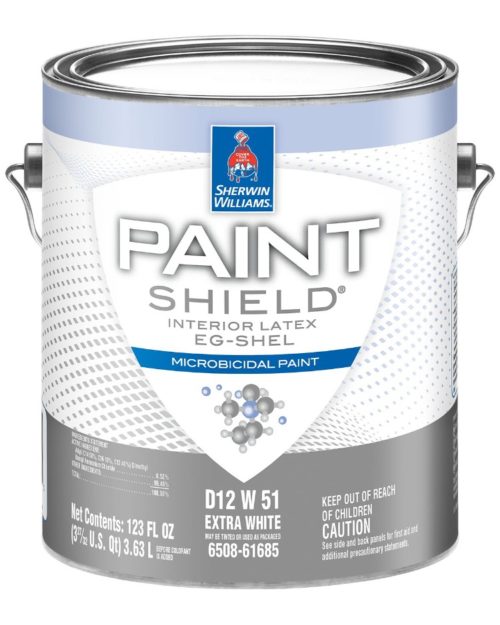 Sign me up. They even go so far as to suggest you wash them 3x less often but I don't know if I can agree to that. Perhaps college-aged kids would readily give that a try:)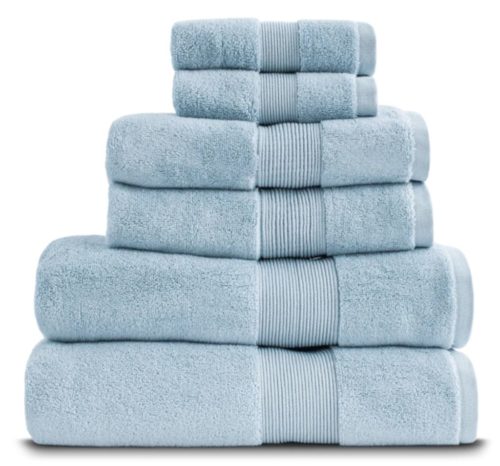 Other items to consider include quartz and other non-porous countertops, other anti-microbial textiles, a whole new crop of HEPA air purifiers and many other things for a post-Covid world.
What's been your takeaway during this last year? Are you paranoid about germs now? Has your space adjusted to work-from-home? I think, like our ancestors during the Spanish flu, we will adapt and move on and party like the roaring 20s when this is all over. I know, post-vaccine, I am hopping on a plane to Australia to meet my first grandbaby but I will still wear a mask. That is my adopted habit for all travel moving forward. xoxo
P.S. Here's my first attempt to make a pinnable pin for you: