Los Angeles Modernist Architecture Tour
I am in LA on a "six day, five night, heart-pounding Modernist architecture tour", to quote our guide, North Carolina Modernist Houses founder George Smart. And when I mention exclusive houses that generally don't allow visitors, I am not exaggerating. My tour mates and I have been awed and prone to audible gasps, and we are only at the half way point.
Hollyhock House
We began at Frank Lloyd Wright's Hollyhock House, sadly unopened as it goes through a multi-year renovation. Thus, the exterior was a tease to what is hidden inside.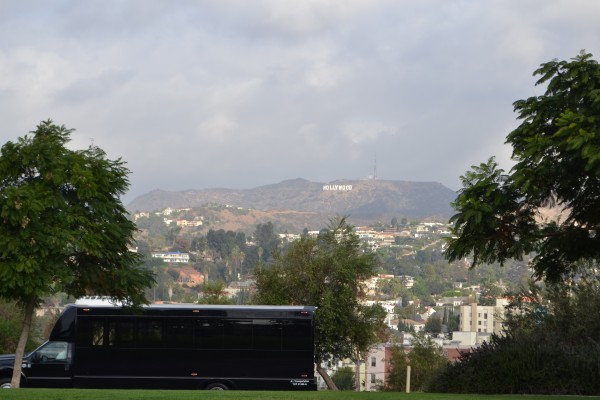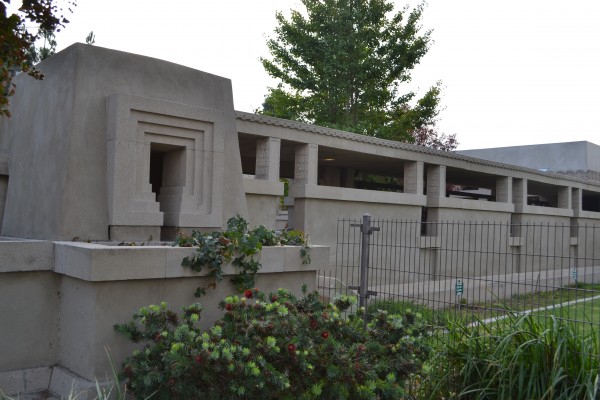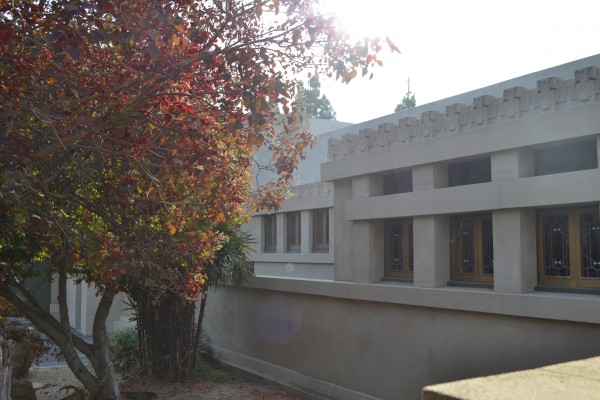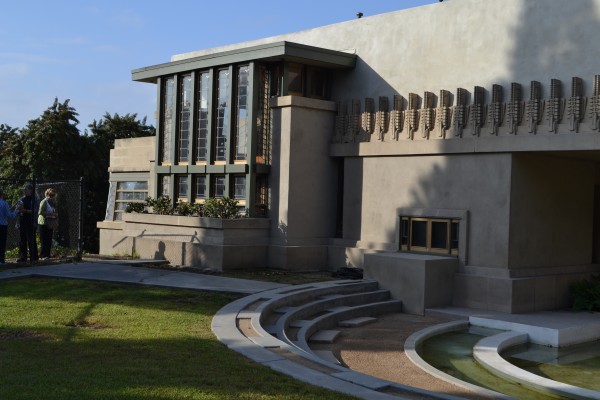 Richard Neutra Modernist Architecture Tour
Next we did a walking tour of the Neutra Colony in the Silver Lake neighborhood (recently named LA's best neighborhood and one of the best "hipster" neighborhoods in the country), touring the interior of one (no photos allowed inside).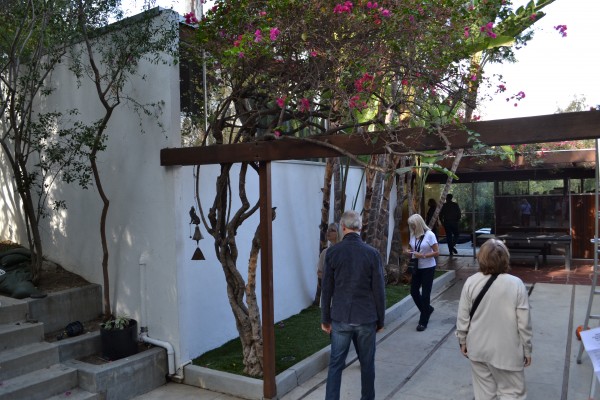 Rudolph Schindler Elliot House
From there we head up into the hills of Silverlake to a Rudolph Schindler designed home, the Elliot House. It is currently owned by a designer and a famous vintage couture clothing store owner who have executed a wonderful restoration and continue to maintain this gem.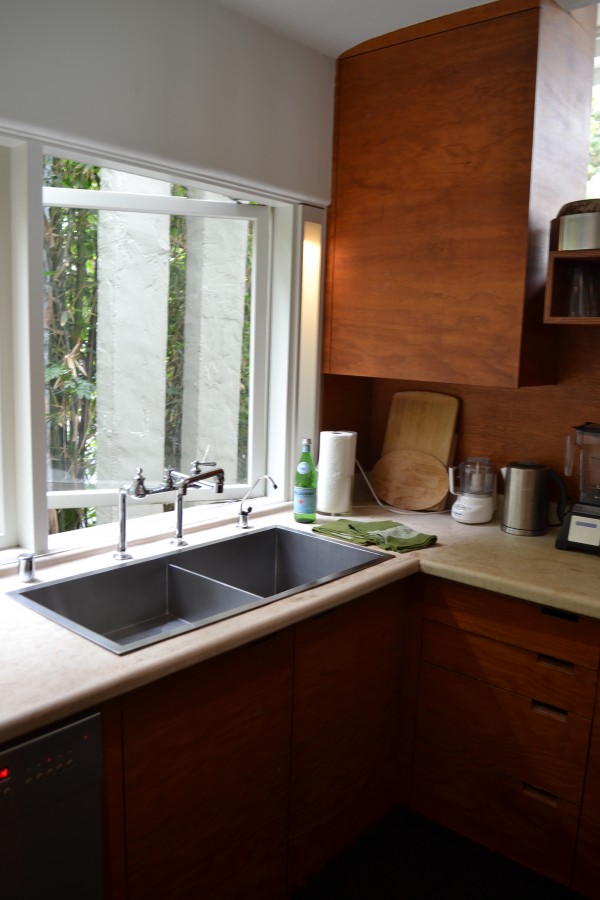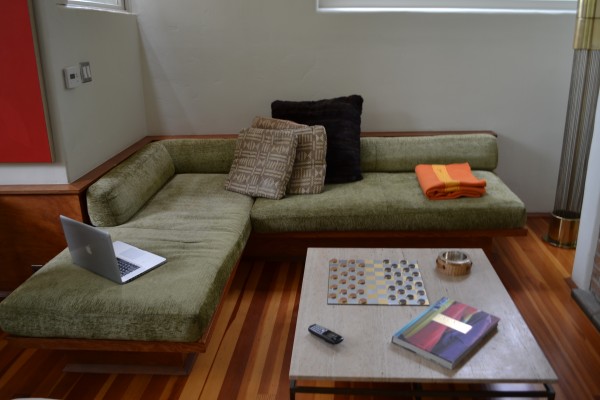 John Lautner Sheats-Goldstein House
The afternoon began with a tour of John Lautner's Sheats-Goldstein house. You may recognize it from several movies, including the The Big Lebowski (and even a porn film…see more in Lautner link, if you dare), many magazine fashion shoots and an Architectural Digest feature in the 90s. It is an iconic LA house and the owner very generously opens the house for modernist architecture tours.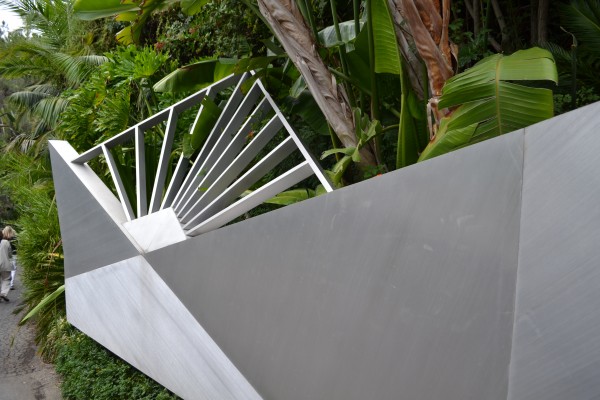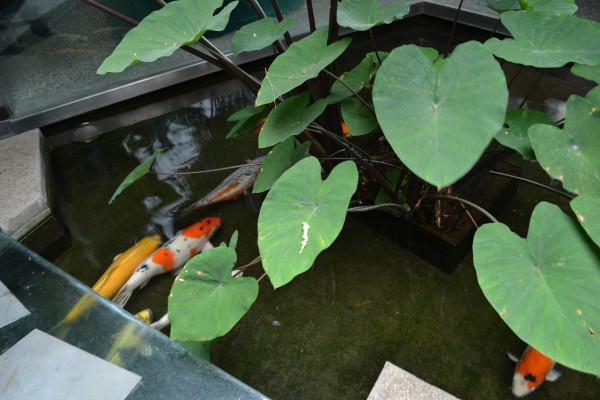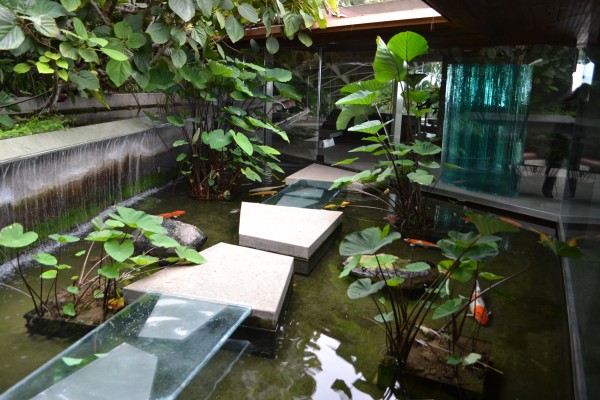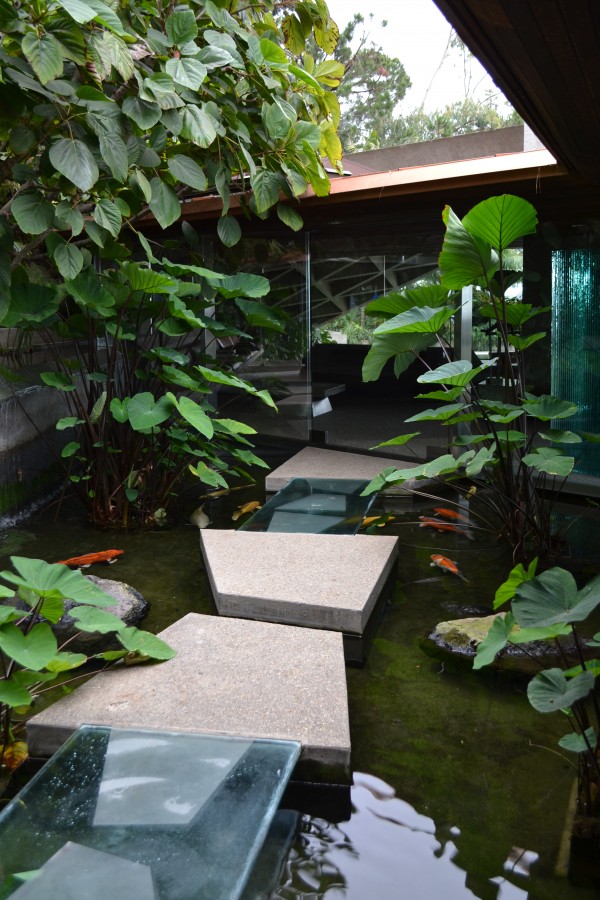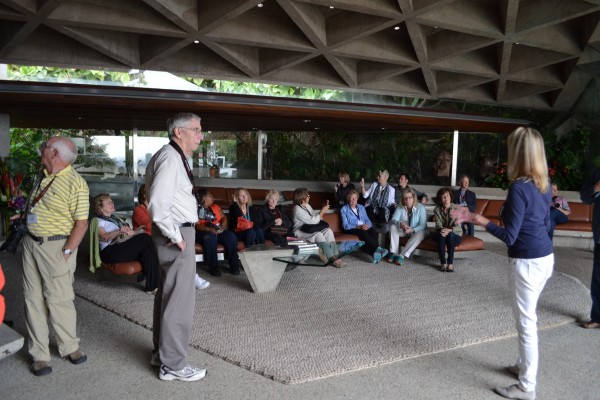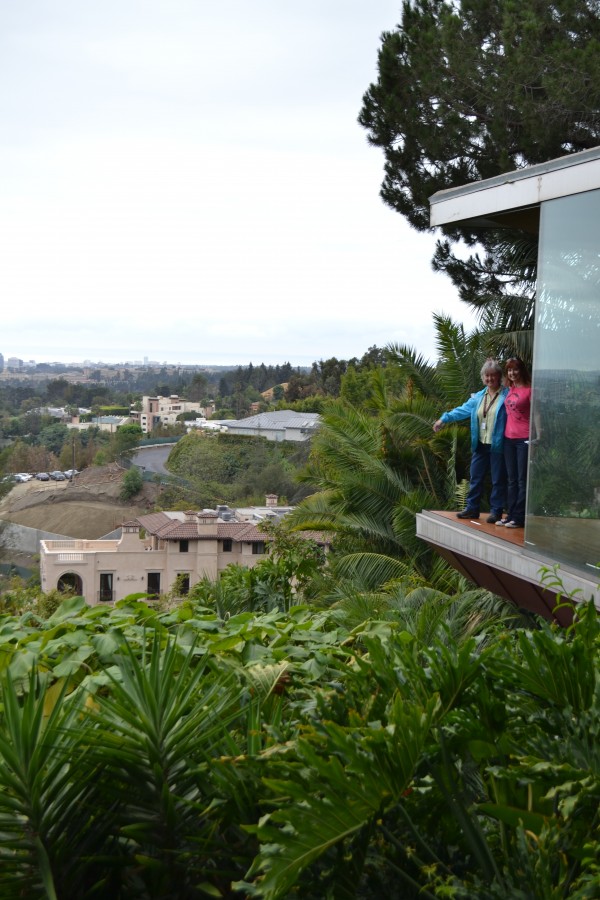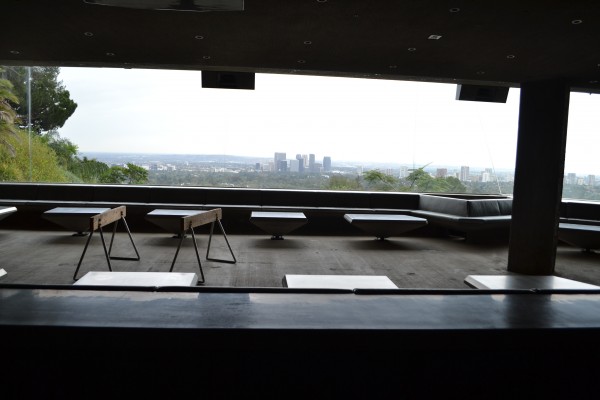 Joseph Eichler Balboa Highlands
We ended the day in the Balboa Highlands neighborhood in Granada Hills, featuring several Eichler homes. The neighborhood comprises mostly neat, tidy homes centered around atriums. The homes we toured had wonderful flow and separation of living and sleeping quarters. We toured one house where two young children lived. It was such a happy home, large by California standards at 2000+ square feet, with a spacious backyard for the kids to romp around…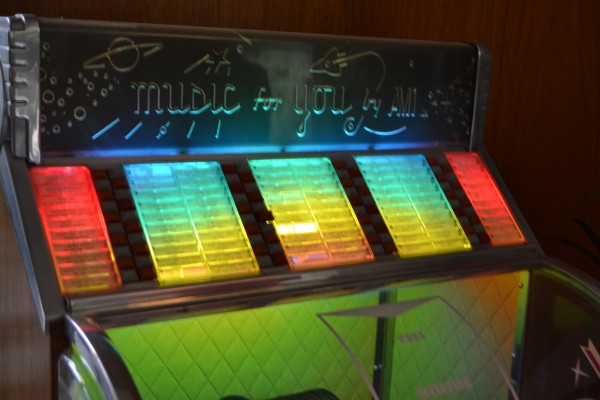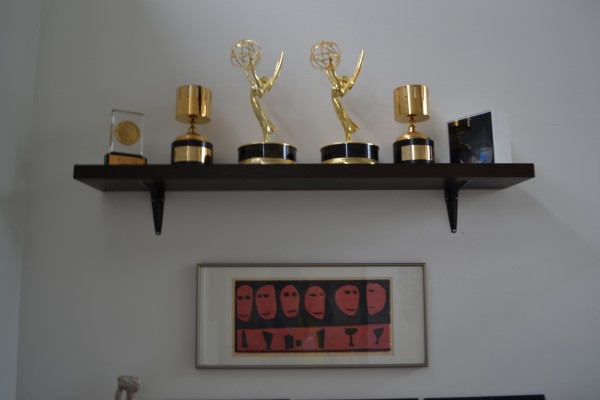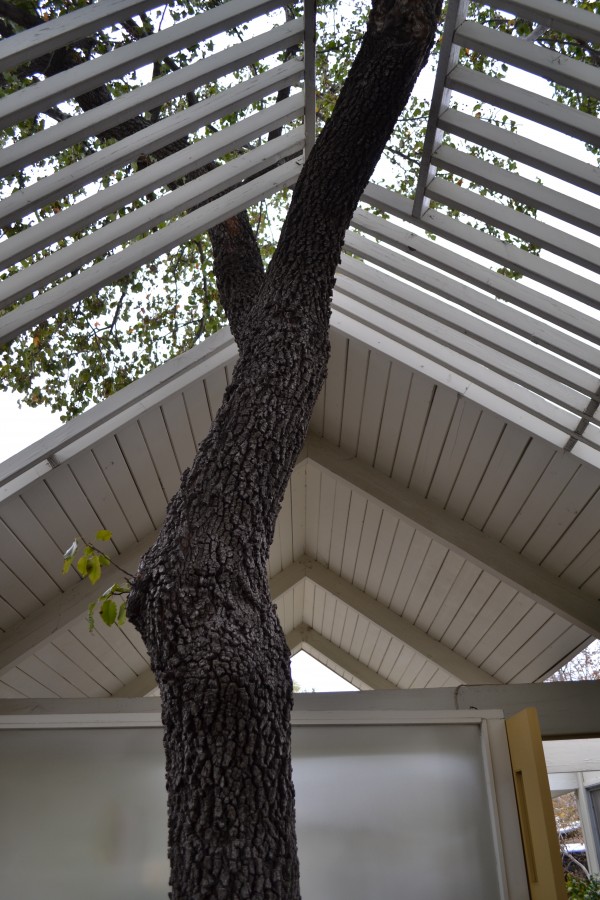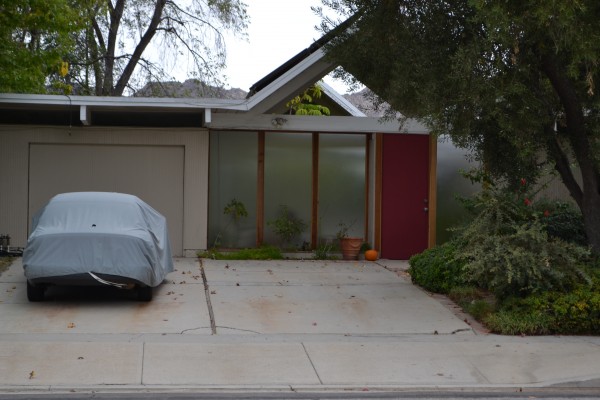 Next, we tour a home of a Hollywood actress, a woman devoted to modernist architecture restoration and preservation. Read more here.