The French Girl's Apartment Inspired Interior Design for the Store
We revealed our new window vignette on Facebook and I thought I'd explore the elements that make up our French Girl's apartment. My employees laughed at me, as I gave our French girl a name (Sophie), described her life in detail and where she dwells. I'm guilty but, hey, after three long days, putting the store together after a big buying trip, you get giddy and perhaps crazy. But the resulting vignette is a testimony to what we strive for here at Form & Function: vintage elements, a mix of styles, a sense that this has been curated over time, and a reflection of who dwells there. Now may I introduce the French Girl's Apartment inspired interior design.
The Dining Area
In the dining area, the table is decidedly French with chairs that were found separately but are complementary.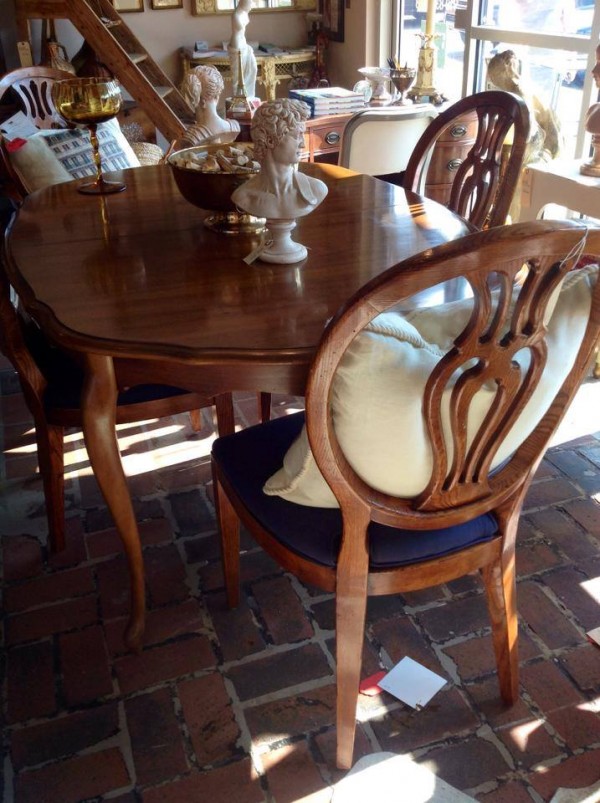 Bar Serving Area
Despite this huge swath of wood, the French Girl is not afraid to mix different materials. In this case a white formica parson's table.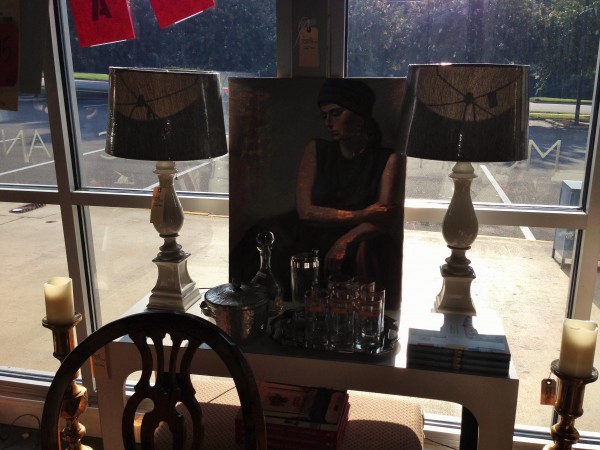 The bar area is what she needs for her after work ritual or entertaining her guests.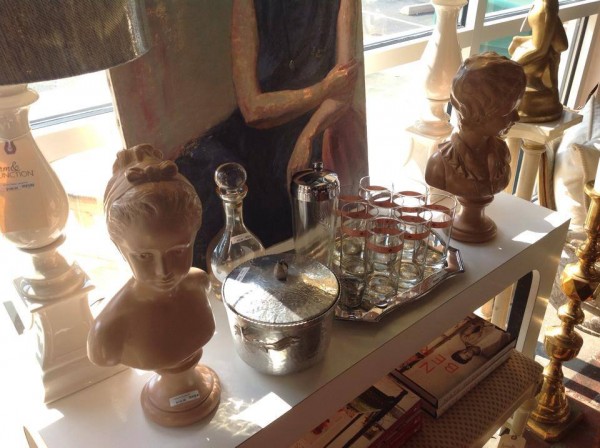 The Living Area
The living area has a settee (it is a studio apartment after all) but also has two generous French chairs (and along with the four dining chairs and bench, she can accommodate a crowd, if she so desires).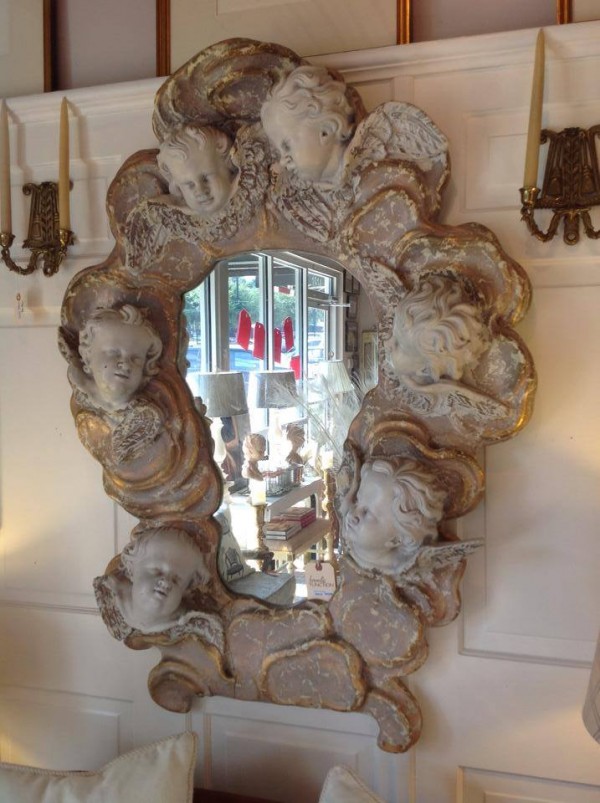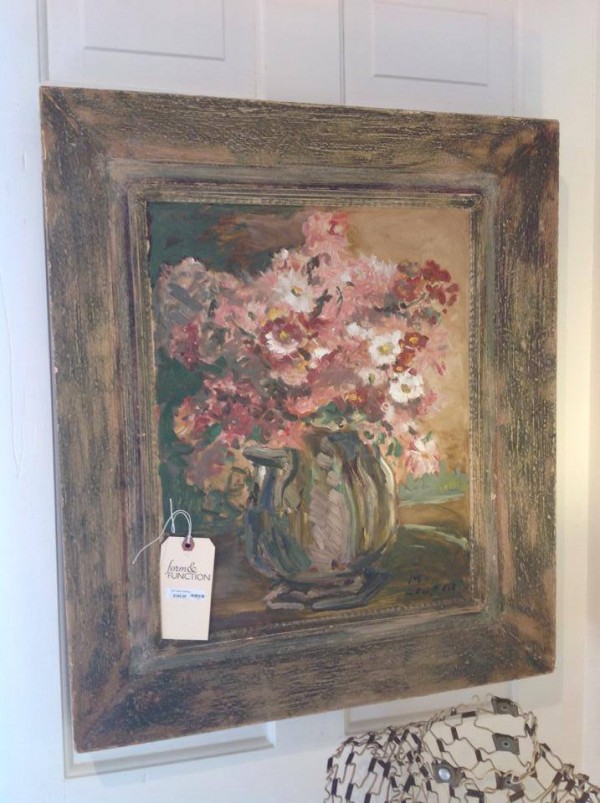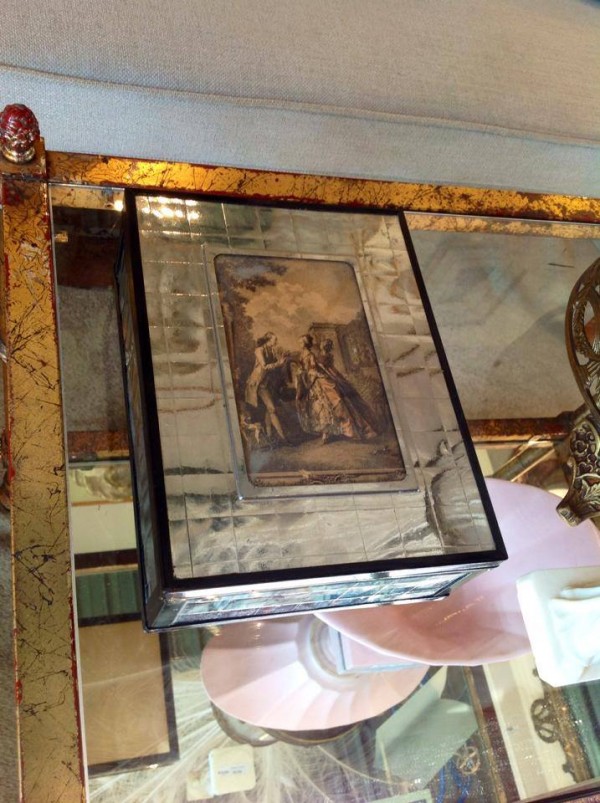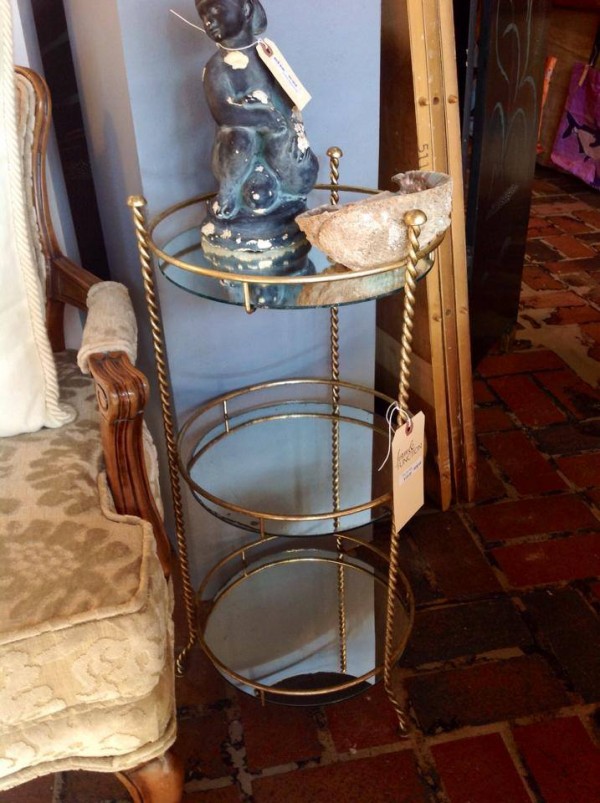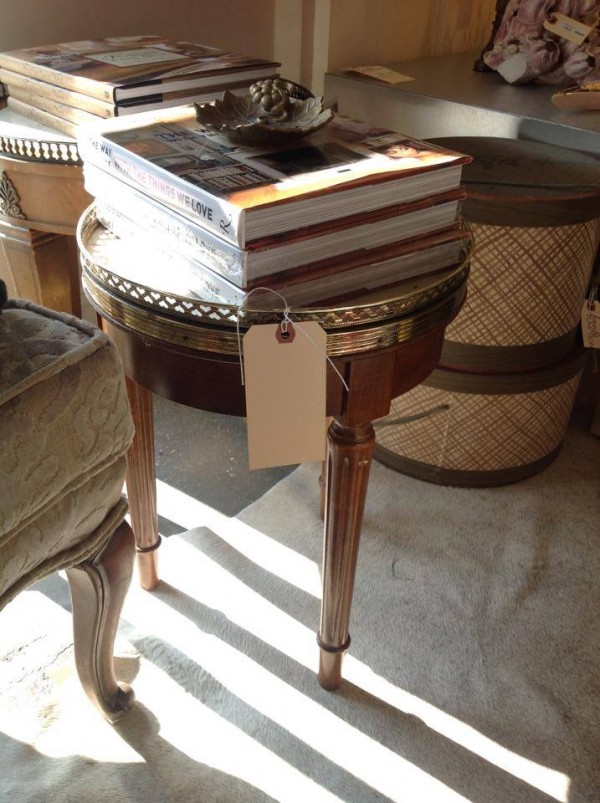 Lighting up all this loveliness in the living area is a quirky, lotus-like floral gold tole chandelier…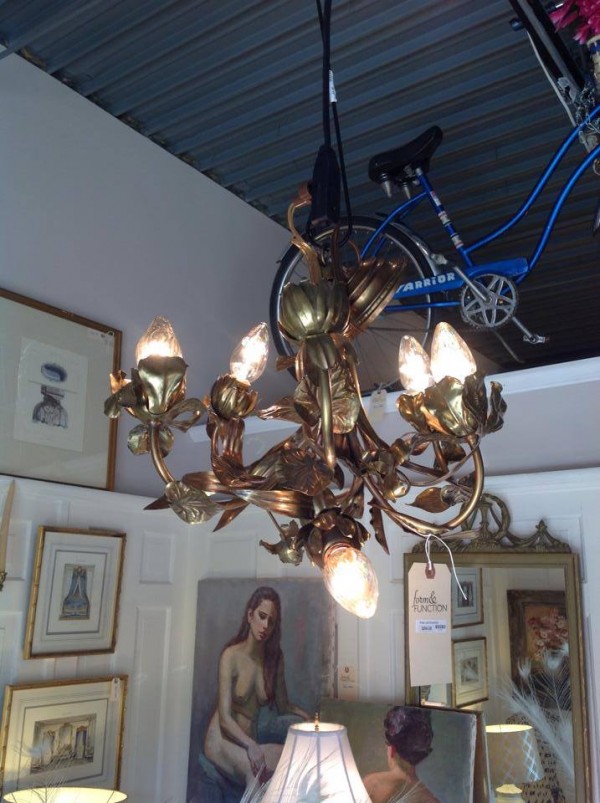 Home Office
And, more function in this tight space…the French girl needed a work area, but of course, it had to be pretty.
We hope you like our tour of the French Girl's apartment…read about our "Hollywood Regency meets Asian" living room here.