Decorating with nature or natural elements in our homes seems more important than ever, given the rise of technology in our lives.
Fair warning: this blog is picture heavy with so many beautiful examples of decorating with nature. These photos, culled from client work, the store and other sources, illustrate some simple ways to add a little nature to your home and create a visual break from the technology that bombards us all. Now, more than ever, we need nature in our lives and, especially when stuck inside, we need visual cues to sustain us and remind us to sustain nature.
Shells, Coral and Other Natural Miscellany
I love a shell and I adore anything coral. Probably my crabby cancer sign which harkens back to the sea. Seaside or outdoor decor is not exclusively for the nature lover but can make an appearance in any home. A large conch can rest atop a pile of books or sea fans provide an ethereal backdrop for just about anything. Stones and wood accessories add an organic nod to nature. Or it can be something as simple as a basket of shells. Read more ideas about decorating with shells here.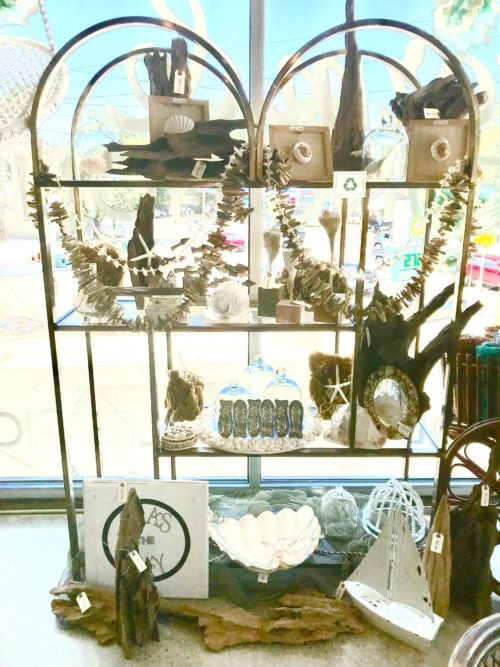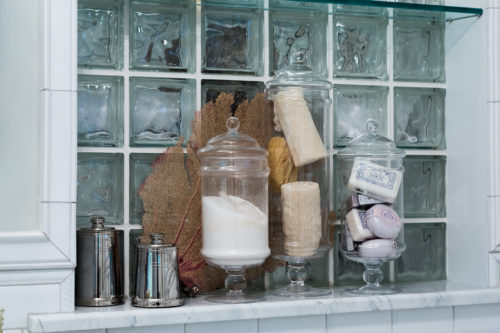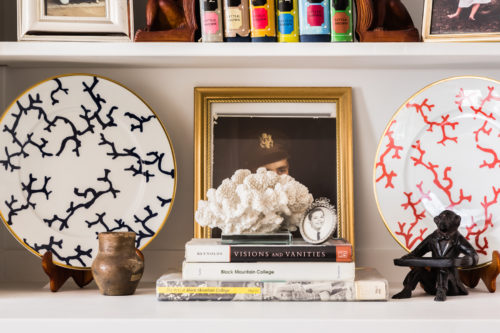 Living, Breathing Plant Life
Plants are back in a big, trendy way. The 70s boho vibe in decorating has helped "grow" this trend. I have always had some form of plant life in my home but prefer low maintenance plants that can subsist on little water and much neglect. (For more ideas on natural elements you can't kill, read here.) The rise of succulents and cacti in decorating is also a win-win in my books.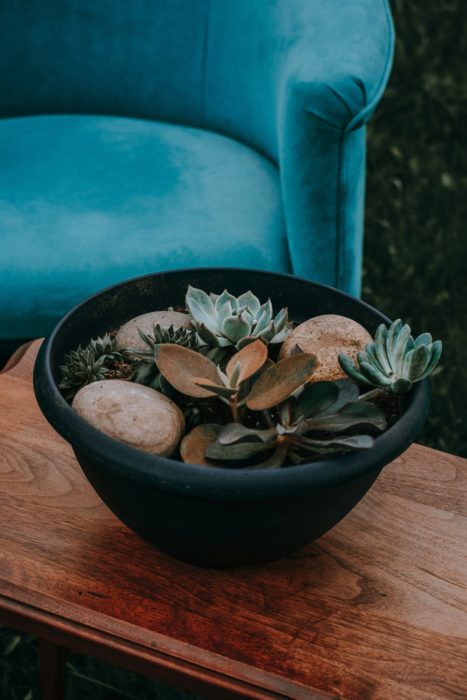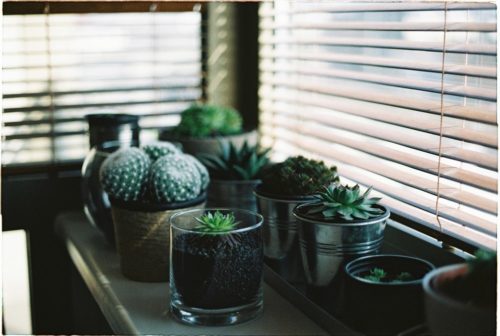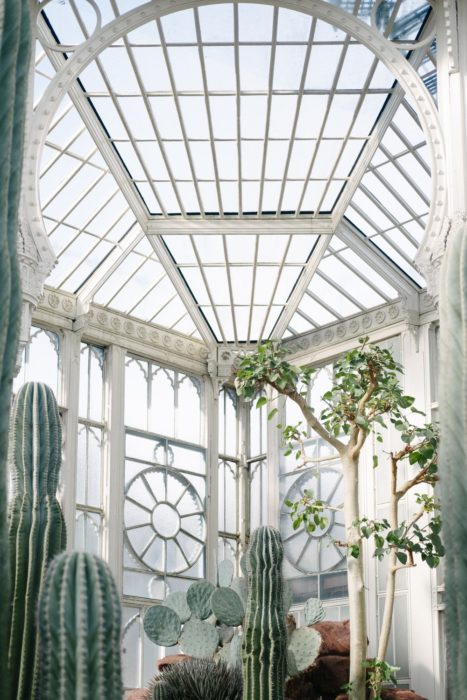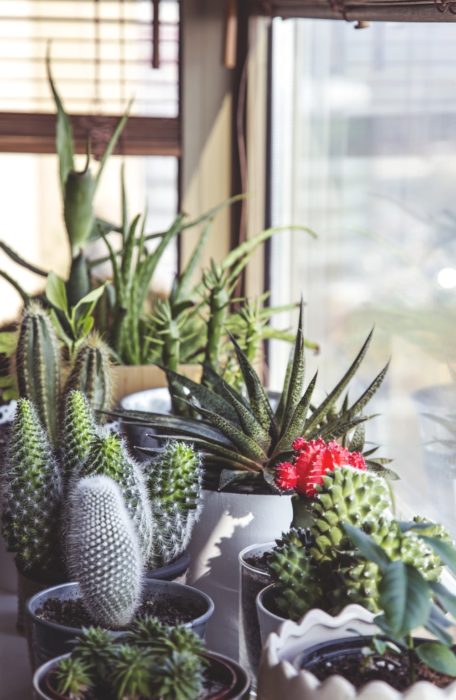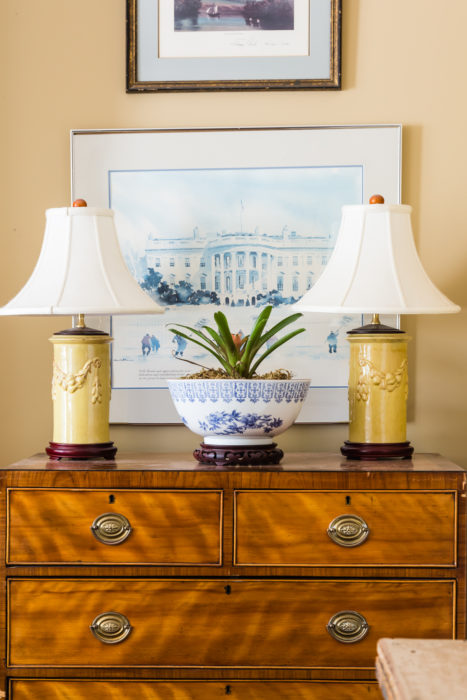 Flowers and Fruit
Flowers and fruit are generally fleeting, as opposed to longer lived plants. However, they do have their place in brightening the home. I love a fresh posy beside the bed or an orchid for entertaining or everyday. A bowl of fruit adds color to our kitchens and reminds us to eat healthy. If you have a rose garden or other cutting flowers, all the better to nab a weekly bouquet or two. Of course, I always have citrus fruits around for a cocktail spritz and a bowl of apples is nice for fall.
Nature Inspired Wallpaper, Art and Textiles
Alongside real natural elements, decorating with nature might include things that are inspired by nature. I have seen some killer wallpapers lately and some adorable textiles that evoke nature. Finally, from prints to butterflies under glass, there are a myriad of choices in nature inspired art.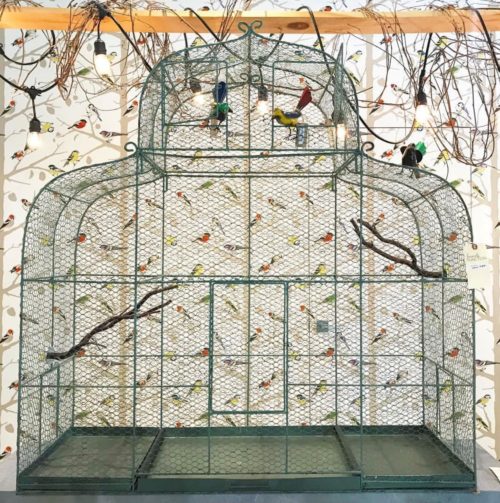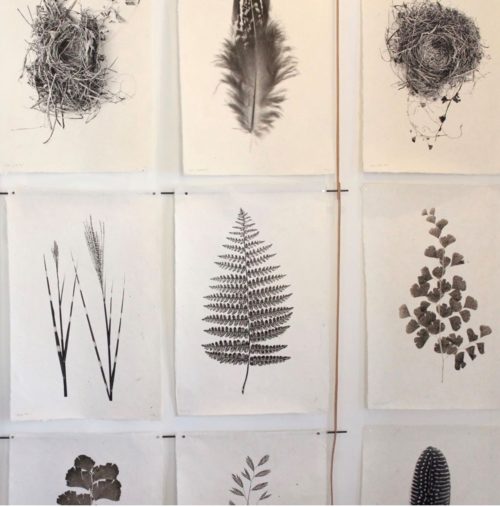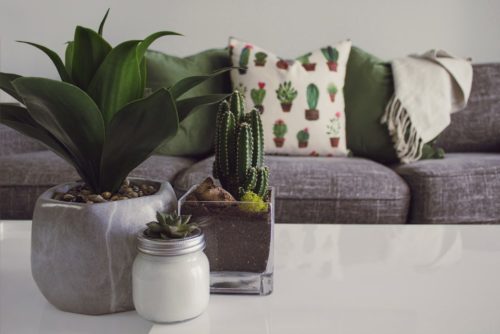 For more decorating with nature inspiration read here. Grab your collection of nature inspired items from around the house and amass them together for impact. Cut some flowers. Collect rocks or shells on your next trip or sand in small glass jars from different beaches you visited. Surround yourself with beauty and meaningful reminders of nature and take a break from the constant pounding that is technology.