I love being busy and working and meeting with wonderful new clients. I've had several new consults, kept up with work for existing clients and slogged through a couple redesign days. Here's some fun curtain work that F&F has done recently…the first one is a great example of reuse at its best. The client had some ready-made curtains she'd used in her last home, along with a custom swag curtain. The ready-made curtains were too short for the location in her new house, so my seamstress cut them and added a band from her swag curtain fabric. I picked coordinating tape trim to bridge the two fabrics together for the new curtains. The remaining swag fabric was used to cover chairs and make pillows with a trim that coordinates with the tape trim on the curtains. That is how we repurpose our client's old decor with only the trim purchased new.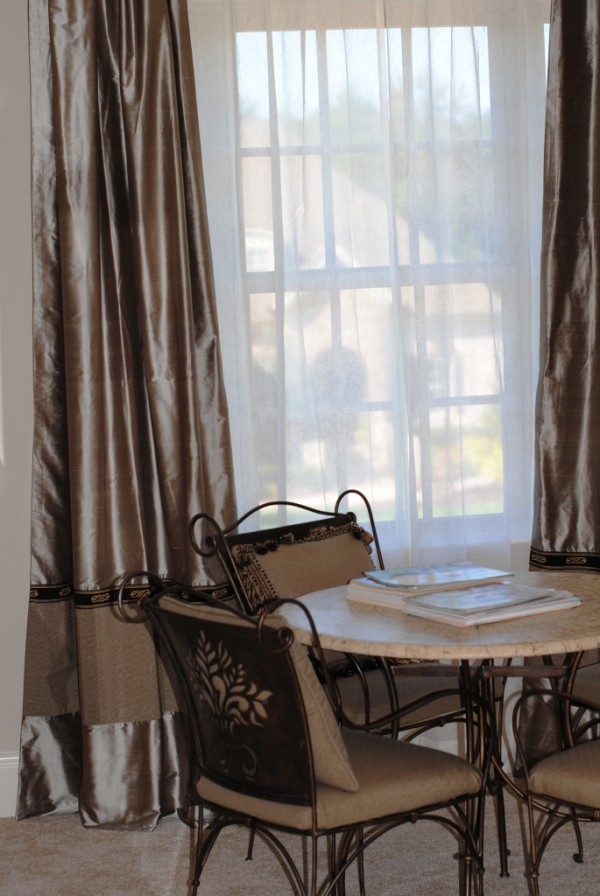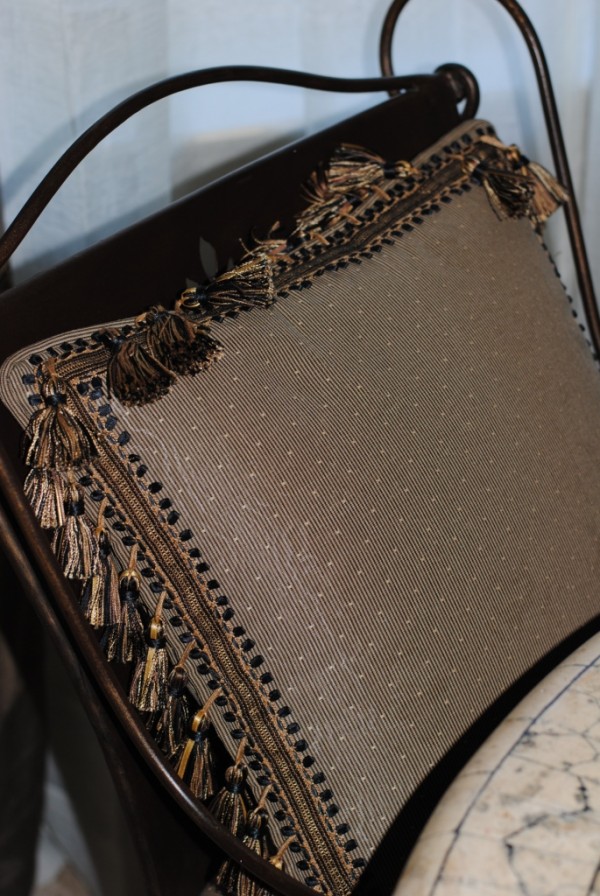 For another client, we sourced new fabrics in a fun, bright color palette, also starrring Max, the dog, from this redesign reveal.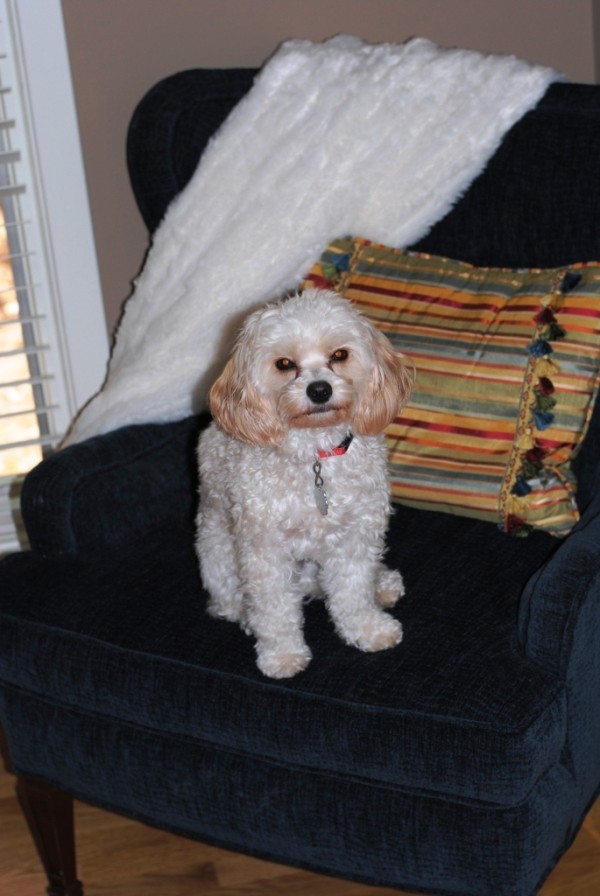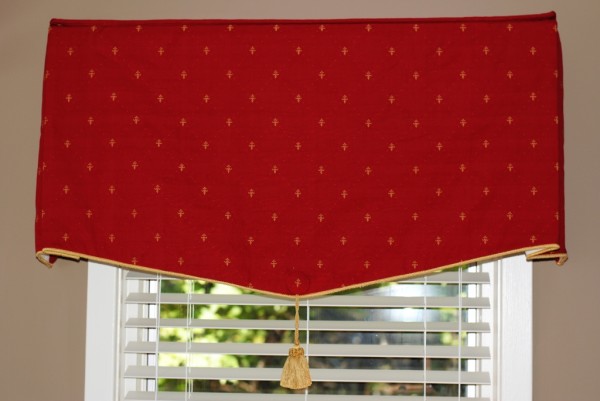 Back to work for me AND my master bathroom reveal very soon.