Because I deserved it, I escaped the dining room table work mess for a design inspired hike and took my walking companion with me.
This clever way to disguise a guardrail ranks high as an outdoor design inpiration. So grab some fallen wood and go to town. It seems like it would take hours to construct this.
As I continue my design inspired hike, hidden houses and wildflowers galore capture my attention. I love a well-manicured yard as much as anyone, yet I love seeing unkempt wild landscapes.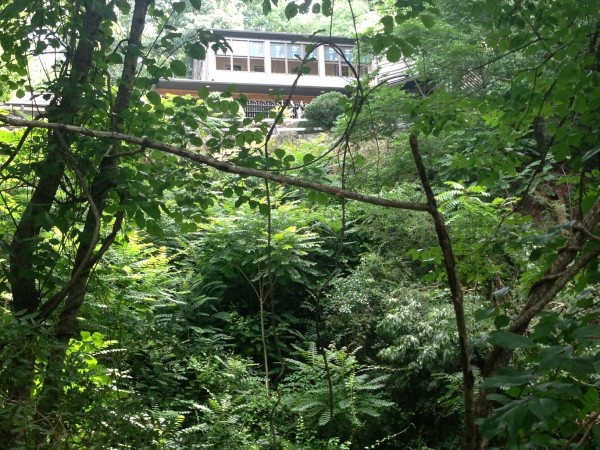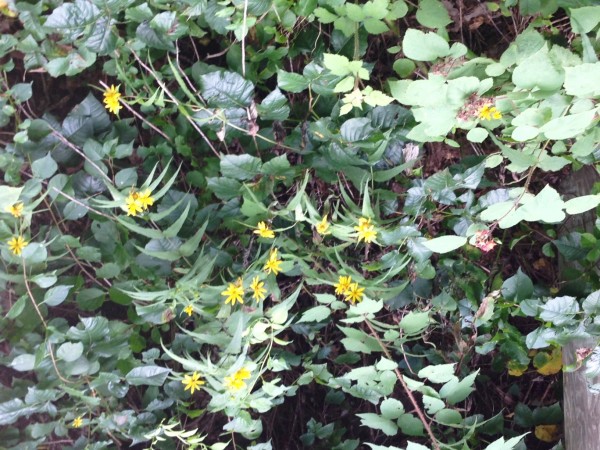 And take a look at the gorgeous nest attached to this otherwise unattractive wall.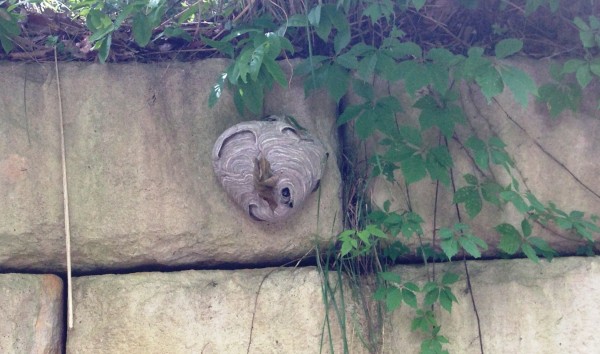 And some reclaimed yard art makes an appearance.
And at about mile 2.5, we arrive at my favorite part of the walk, a detour onto the private property of a retired horticulturalist.
Furthermore, ignore the sign as he welcomes walkers on his property, but no cars, thank you very much.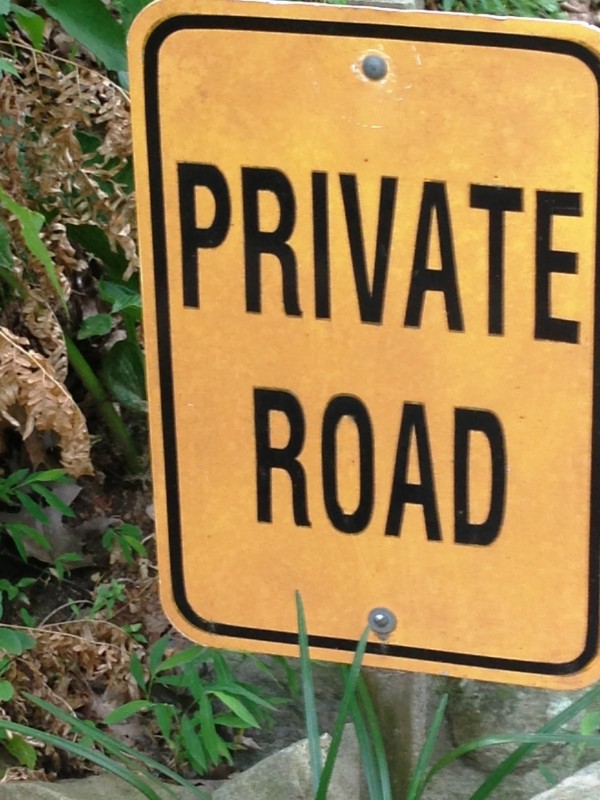 He's almost ready for winter. Good grief, that's a lot of wood.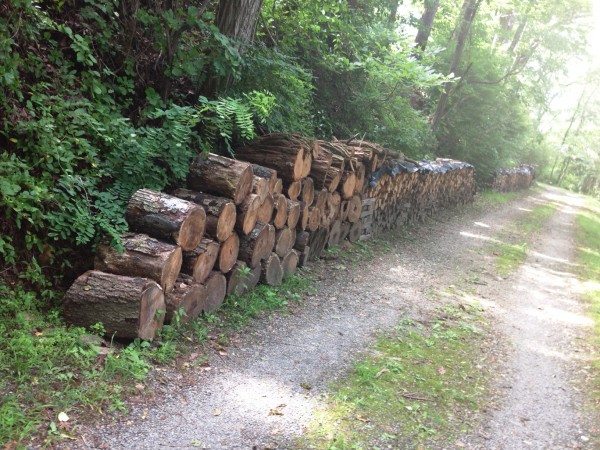 Sit a spell with a rather enjoyable spot for the view.
The moody bamboo thicket casts some lovely shade on this part of his property.
And what is all this property without some very unusual yard art?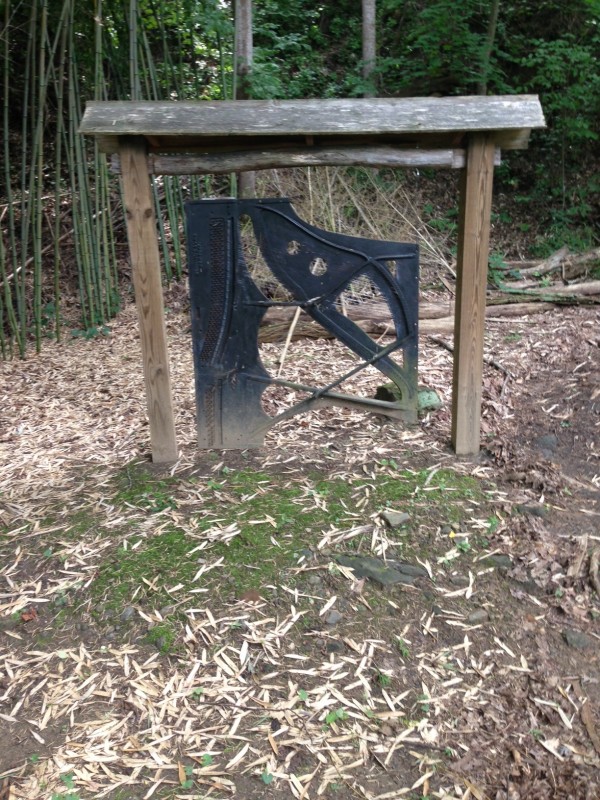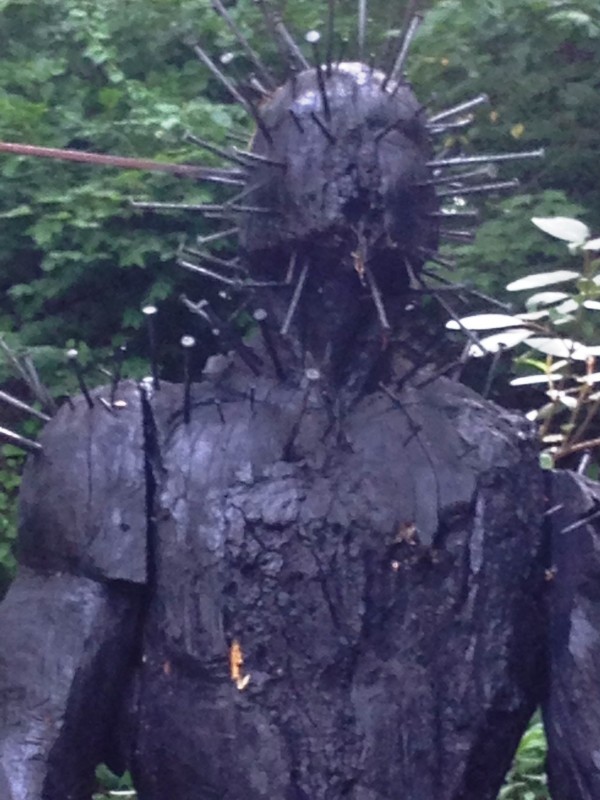 At mile 3 we exit the man's property and see lovely plants and mini waterfalls.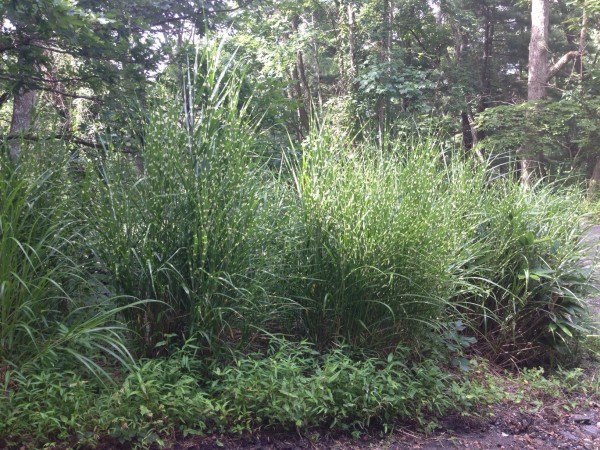 And finally the reward for this climb culminates in my favorite view.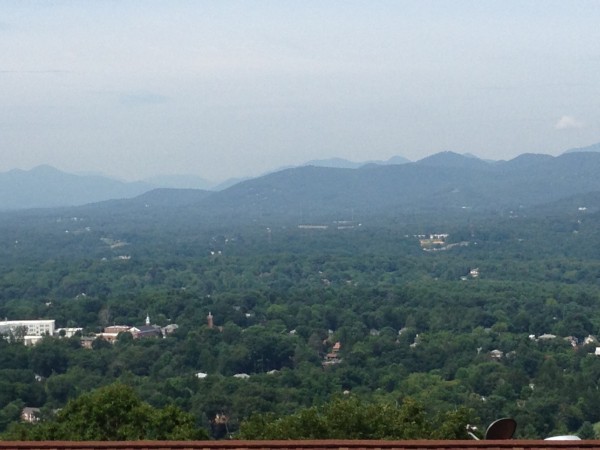 Another favorite sight is one of many round houses that were built in this area. A particularly charming older couple owns it while working the property like mad folks and maintaining a lovely walking trail.
Finally, as we near mile 4, some more inspired house appointments.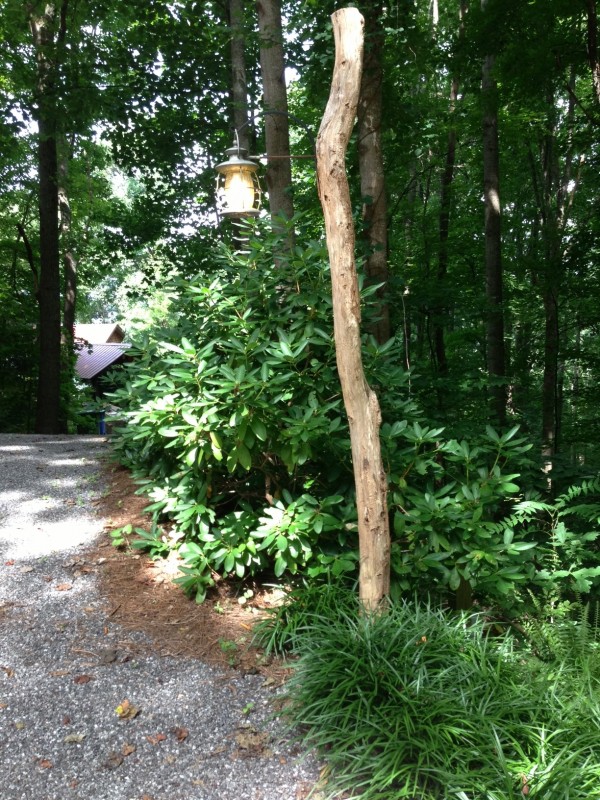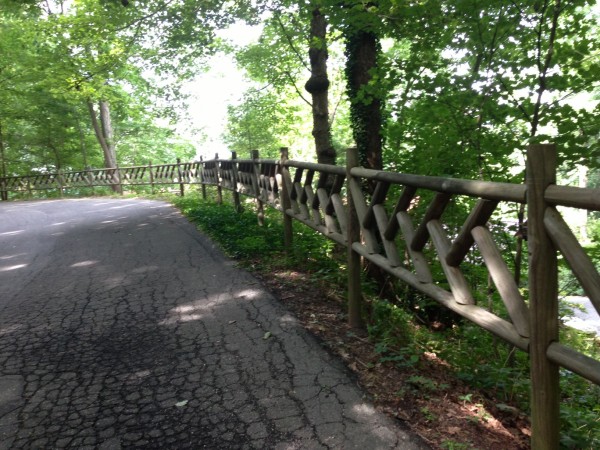 I hope you are all enjoying a "balanced" summer of work and rest and nature…happy trails.