Catching up on documenting 2011 client work.
Caught up with some folks today to photograph some client work. I love hanging a gallery wall and The "L" family had a lovely art collection. The family lived in Asia for a period of time and the hallway connecting the family room to the living room contained their themed Asian collection.
I arranged the artwork in the hall and the homeowner later added perimeter photos from their travels.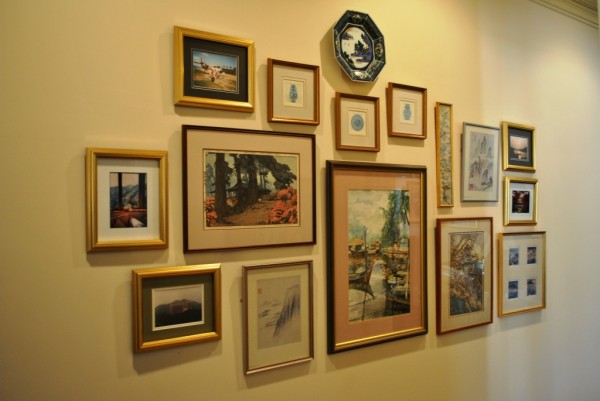 Moving into their living room, I grouped paintings that all had the "sea" as the thematic connection. This was in the same room as their piano, so the art had to be off-center to allow for the piano lid to be fully open. I love the assymetrical grouping.
The "Ka" family had a lovely Americana country style which F&F updated by playing off the white rug already in the room. Added white accessories from other rooms and F&F provided pillows and white iron to brighten and update the look.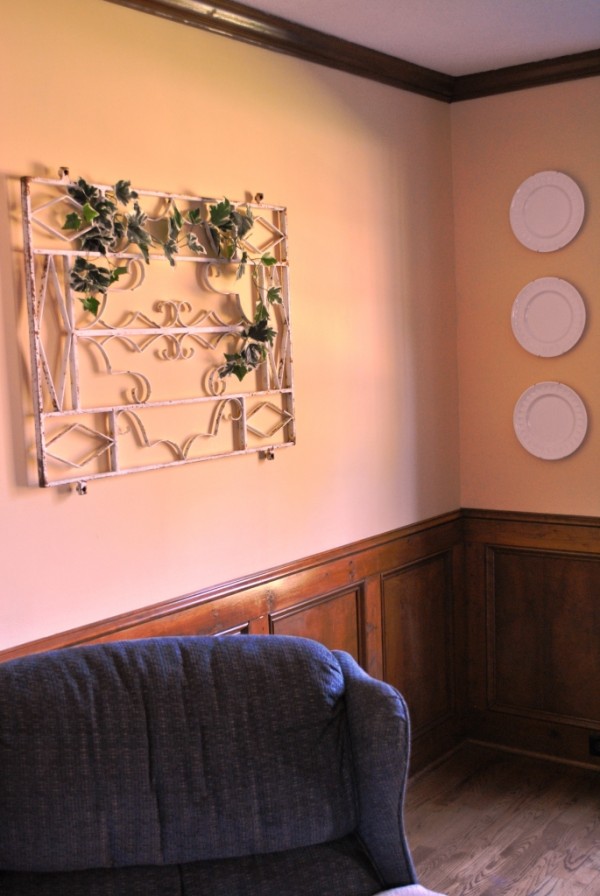 More iron by the TV cupboard with vignette on top.
The homeowner wanted new pillows and these white canvas striped pillows lighten up the couch. The game boards were rehung in a diamond fashion.
A little corner vignette with homeowners artwork, old chest and family mementoes.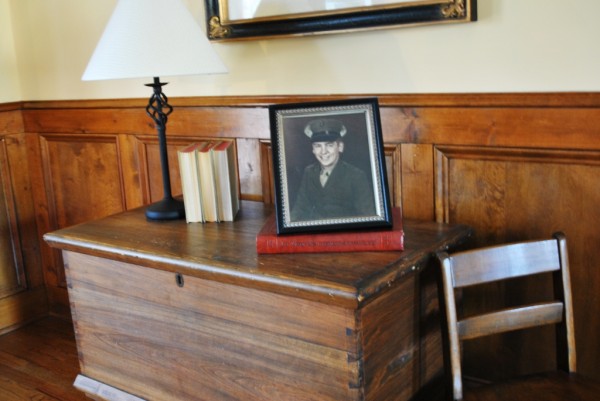 Rhe homeowner had great foundation pieces, including this cupboard on the other side of the french doors.
More client work to come as I catch up with my clients:)