And more client work continues….
Loved working in this house, a 1980s gem that my clients renovated and where I helped with paint, fabric decisions and our signature service, a redesign day.
They updated this modern home, keeping the original kitchen cabinets and adding only new appliances, lights and countertops. The rest of the house received cosmetic updates, including the addition of hardwood floors to areas previously carpeted. Even the bathrooms only needed cosmetic updates with paint and cosmetics.
The house was immaculately cared for by the previous owners which helped a lot.
Nonetheless, my client's renovation approach proved significantly less impactful on the landfill and their home reflects how well it was built thirty years ago. Situated on a beautiful lot and flooded with natural light, the house also boasts a great floor plan. Why mess too much with that, right? I came in after the renovation, did furniture layout, and fabricated a headboard and bedding for the master bedroom. Take the tour.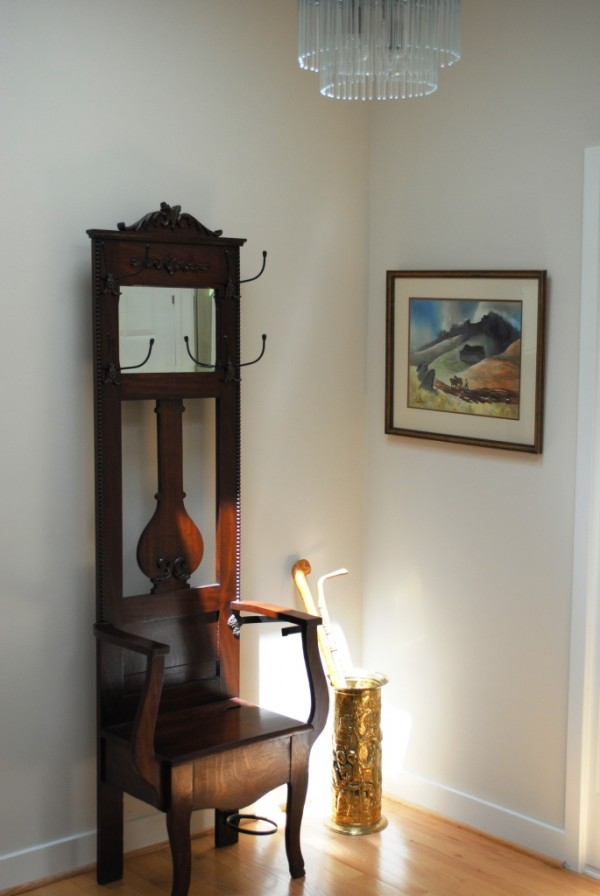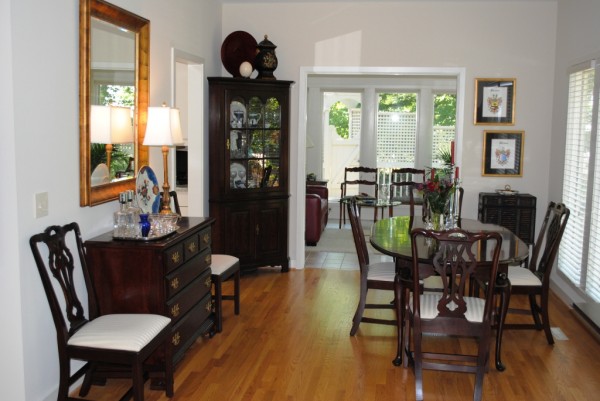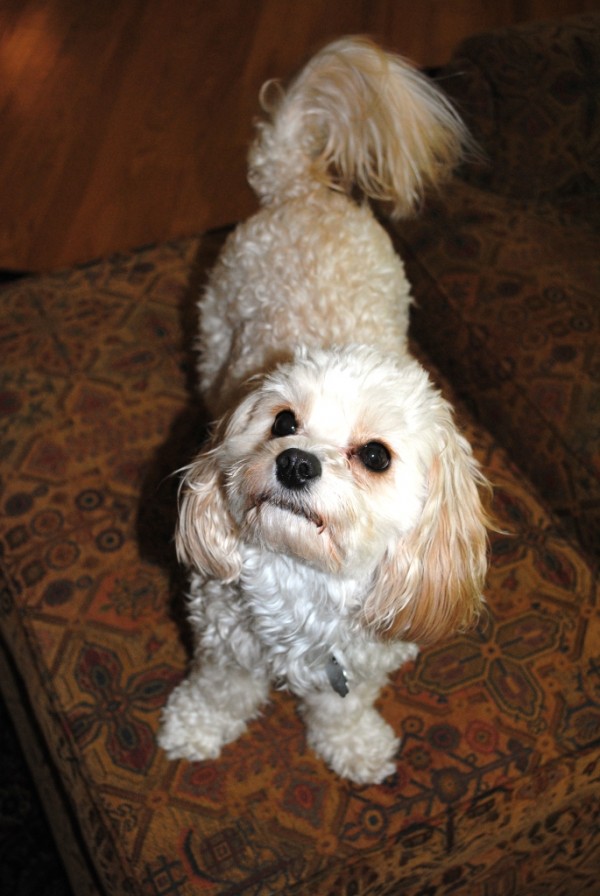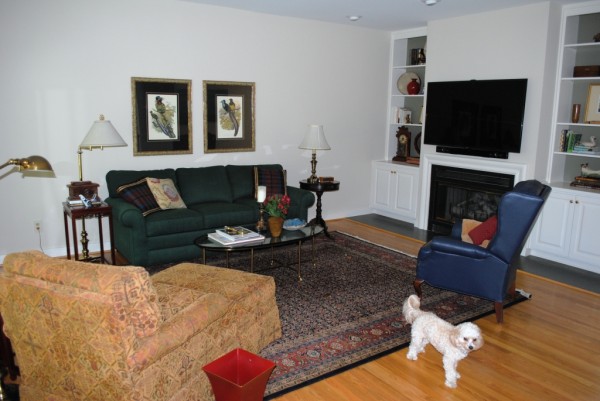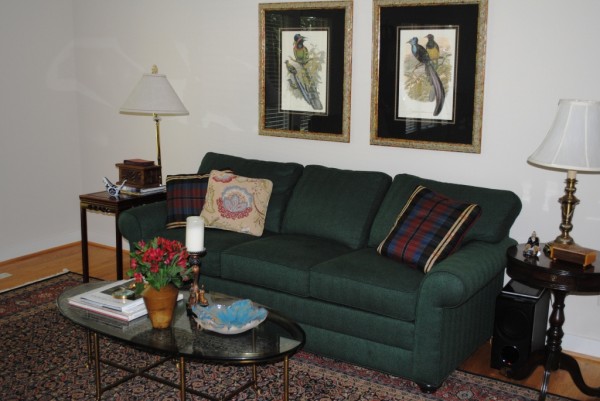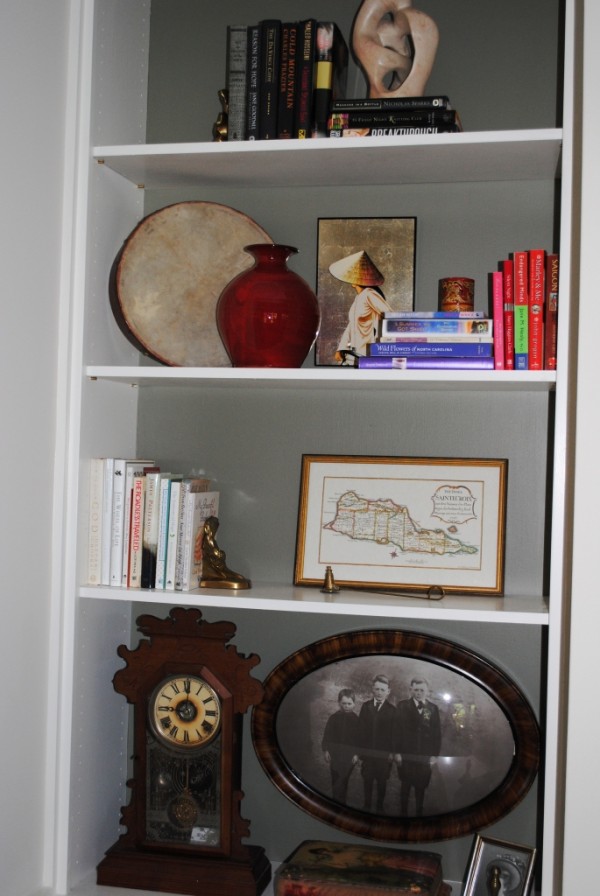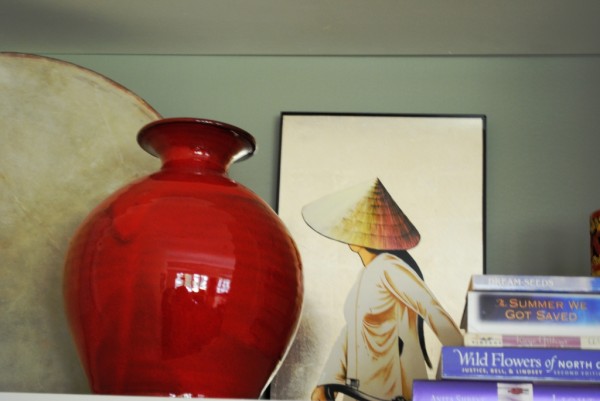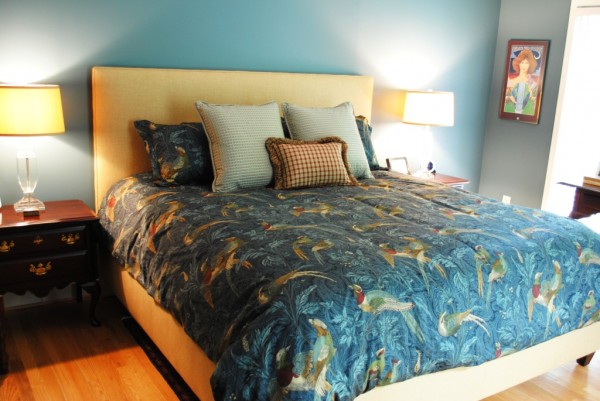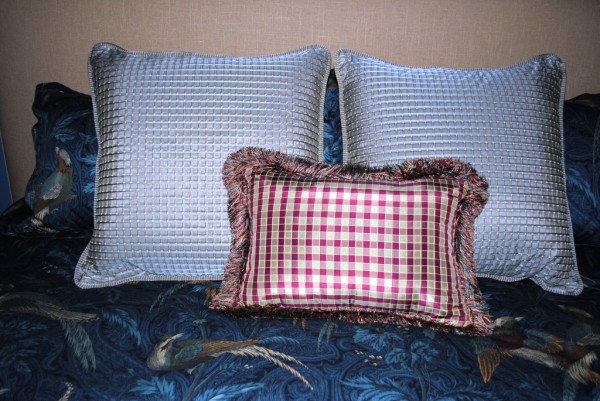 Still working on stuff and more client work for these folks: kitchen chairs, other sewing projects. But they are faring pretty well for living there a mere three months. Big redesign job tomorrow and still catching up on photographing other projects.