There is one fierce bunch of estrogen fueling the local economy and beautifying the homes of Raleigh.
If there is one thing I learned when I developed the idea of Design District Raleigh, it is that ladies are doing the lion's share of antique stores in Raleigh. Five years ago, when I was about to open my store, I was simultaneously producing a map where one had not existed. When I connected the dots ITB of all the home decor, antique stores in Raleigh, I couldn't fathom this mapless environs. I knocked on doors, meeting all the creatives, and couldn't help but notice a common thread. The ladies were workin' it and we needed a map to connect us all to the community at large.
Form and Function, my baby, has a curated mix of vintage plus American made gifts and unique, up-cycled finds from across the globe.
We like to inspire with classic pieces but also those funky pieces that make your house sing.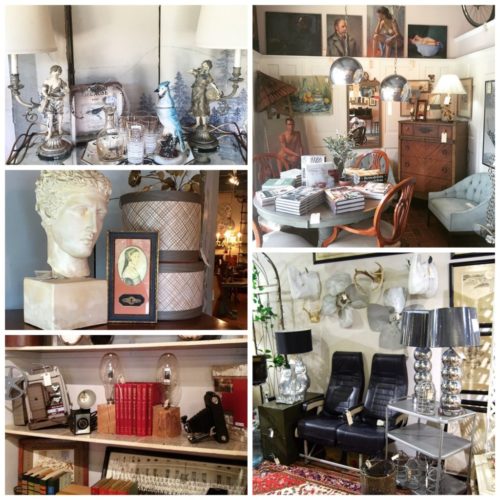 Hunt and Gather is owned by, not one but, two incredible women affectionately known as the two (C)Kathys!
This multi-vendor store has a special place in my heart as I started with a booth there. Their estate furnishings, art, lighting and accessories are top notch and a go-to for many designers in town, myself included.
Fab Foo is the newest addition to our all-girl-party of antique stores in Raleigh with owner Laurie Sugg at the helm.
With a colorful mix of fine porcelains, furnishings and accessories, there is a playful nod to classic items. And there are two locations from this stylish mix master.
Seachange Home Furnishings owner Ellan Maynard assembles an amazing array of mid-century and traditional furnishings, accessories and lacquered pieces.
She is also an accomplished artist with her gorgeous abstracts on display at her booth here.
Charlotte Smith of Union Camp Collective is a whirling dervish of worldly goods.
She has amassed a vast collection of timeless vintage and funky one-of-a-kind wares. It is hard to imagine how this one-woman-show does it all! You will not only walk out with treasures, but also the feeling of having visited with a good friend.
Antiques Emporium owner Brigitte Harrington knows a thing or two about high-end antiques.
The multi-vendor store has an enviable assortment of sterling silver, English, French and American fine furniture and estate jewelry. When a design client was looking to match her existing canton china, I sent her there and they had the exact match.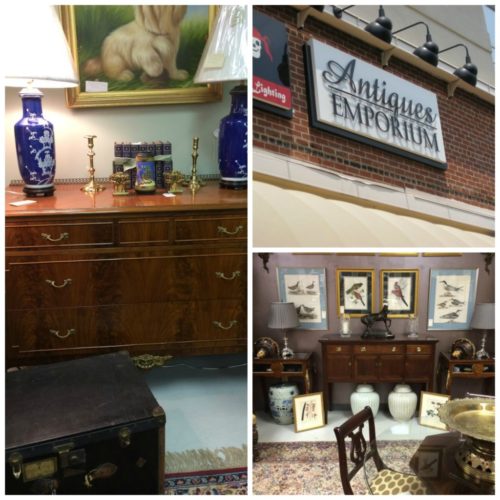 Cheshire Cat Gallery is a go-to for me to finish design jobs and owner Bridget Jadwick couldn't be more helpful.
It's in the original location of the Cameron Village underground antique mall, but perhaps less formidable and more approachable. There is truly something for everyone here.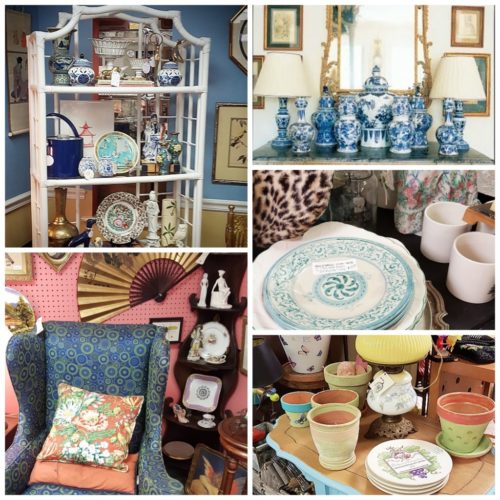 Emily Cochran opened Emily & Co with her colorful mix brightening the corner of Hillsborough and Glenwood Avenue.
I first discovered Emily when she had a booth here and I always managed to find a thing or two or three! Her eclectic mix of furniture, accessories, vintage treasures and gifts is always changing, so worth repeat visits.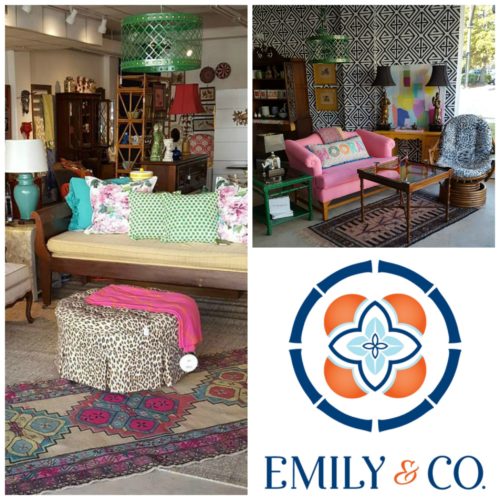 Julie Sezer, owner of Gypsy Jule, refers to her shop as a misfit mercantile.
And her blend of rustic Boho style and wild west vibes of new apparel, upcycled and vintage home goods is a testimony to that. It is a unique blend that is a must-see for any shopping adventure.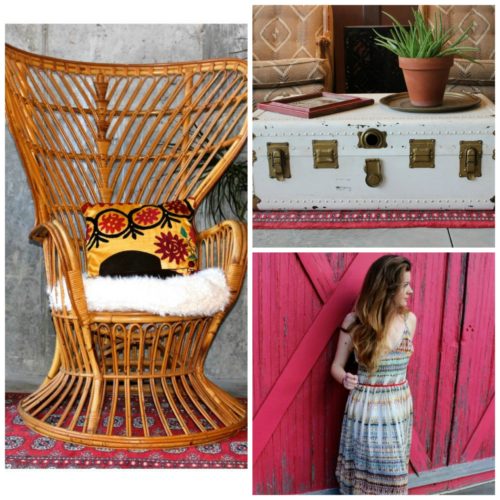 Kelly Wohlgenant left the corporate world in 2014 and, lucky for us, she opened Retro Modern Furnishings.
She focuses on vintage and upcycled products and new products that support local and up-and-coming makers and craftsman. It is a seamless blend of old meets new.
That concludes my tour of women-owned antique businesses but, lest I irk the other members, please visit all of Design District Raleigh. There are 52 businesses including art galleries, lighting stores, new furniture stores and restaurants to whet your appetite. We are in fine company here in the district and there are many shopping adventures awaiting you. Come see us!