I am having some women over this week and thought I would test drive my Thanksgiving table.
I wanted a more white than orange look and I didn't have a lot of time. A quick trip to the grocery store, some inexpensive flowers and, in less than thirty minutes, I had a natural Thanksgiving table. I started with a brass 3-tiered pedestal piece that is a story in itself. Let's just say it wouldn't fit in my suitcase and I had to pay way too much to ship it home.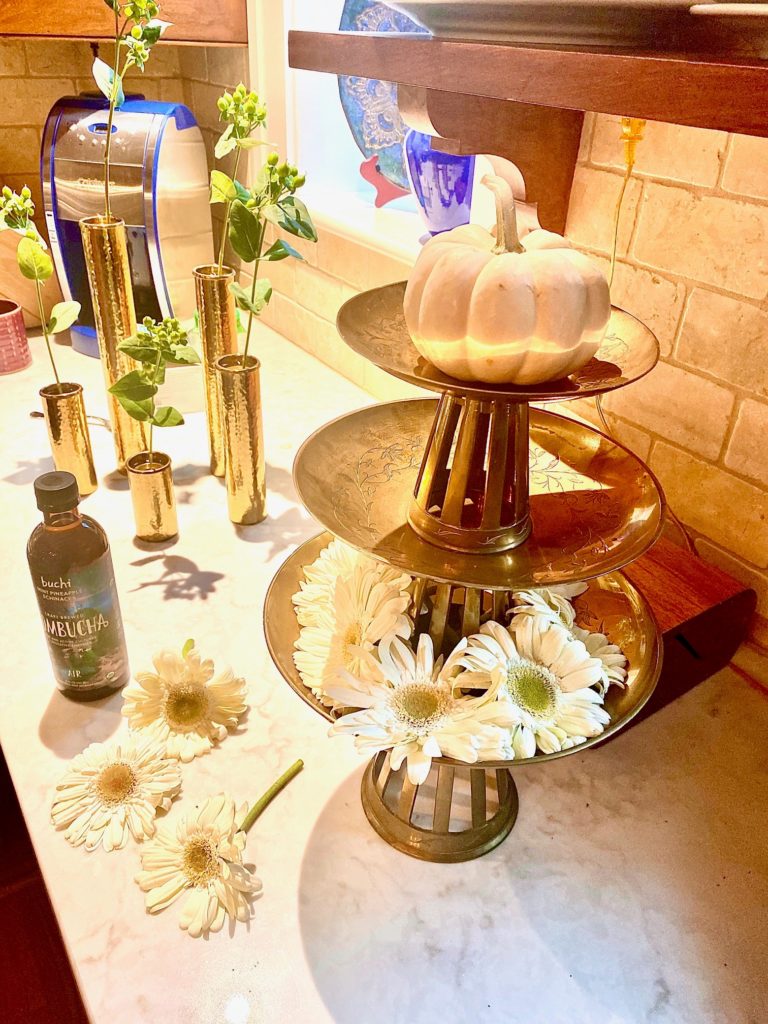 The three tiers are not attached, so each can also be used individually.
The slats in the bases allow the flowers to stick inside without added floral foam. When I add water it doesn't look like a "floating flower" display. I like the looseness of the arrangement.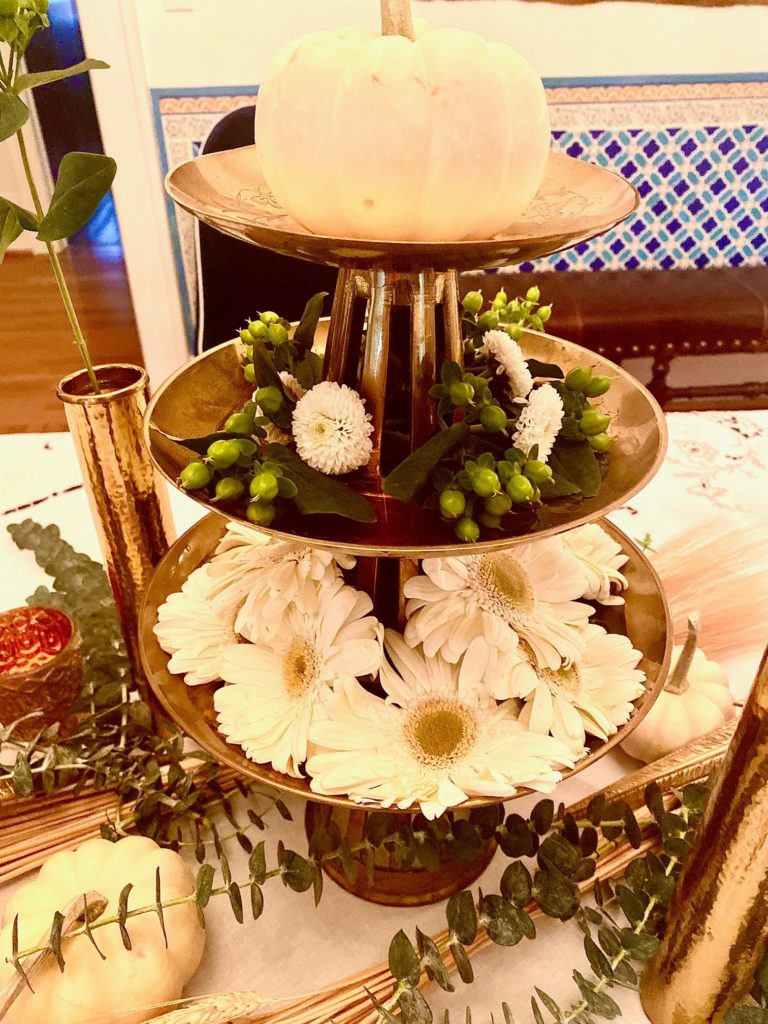 I kept it pretty loose as I added more items to the Thanksgiving table mix.
White pumpkins, wheat, eucalyptus, single stem flowers and candles lay around the base of the brass pedestals. I don't have a tablecloth in a soft white that fits my newish table, so I angled one of my mom's old cloths. And some brass birds from my mother-in-law round out the display.
Brass and gold contrast with the white elements.
The party I am hosting is a stand-up affair so I've left room for serving pieces or for plates on Thanksgiving day. I love the lace detail in my mom's old tablecloth and the exposed wood revealed when placed on the angle.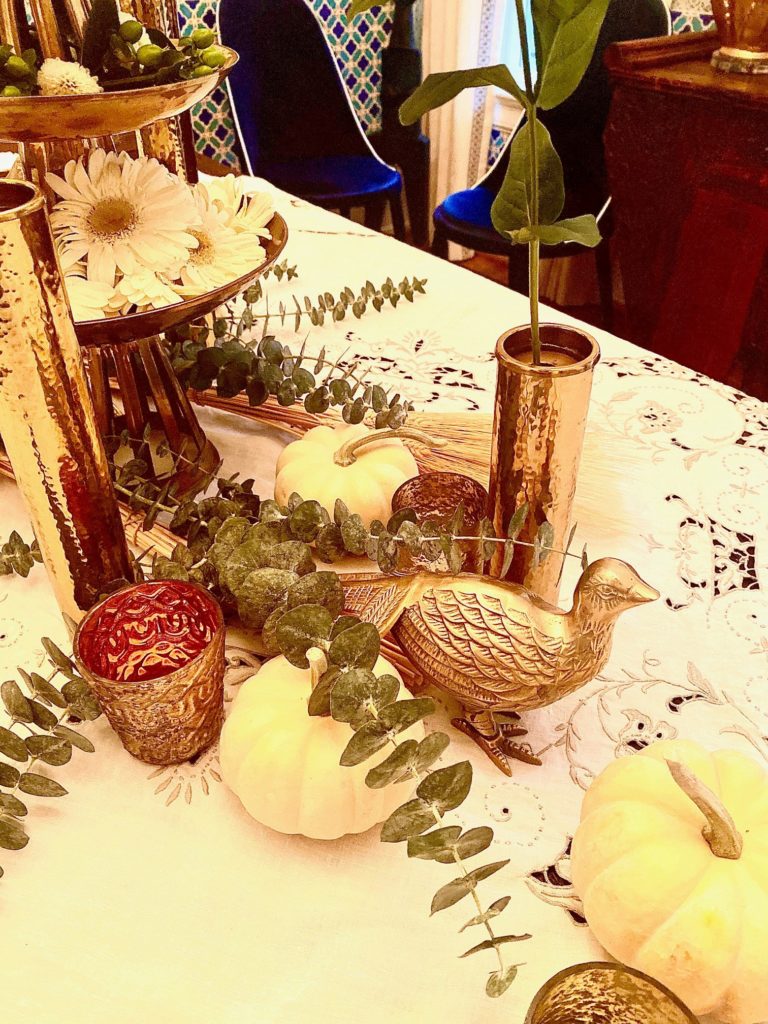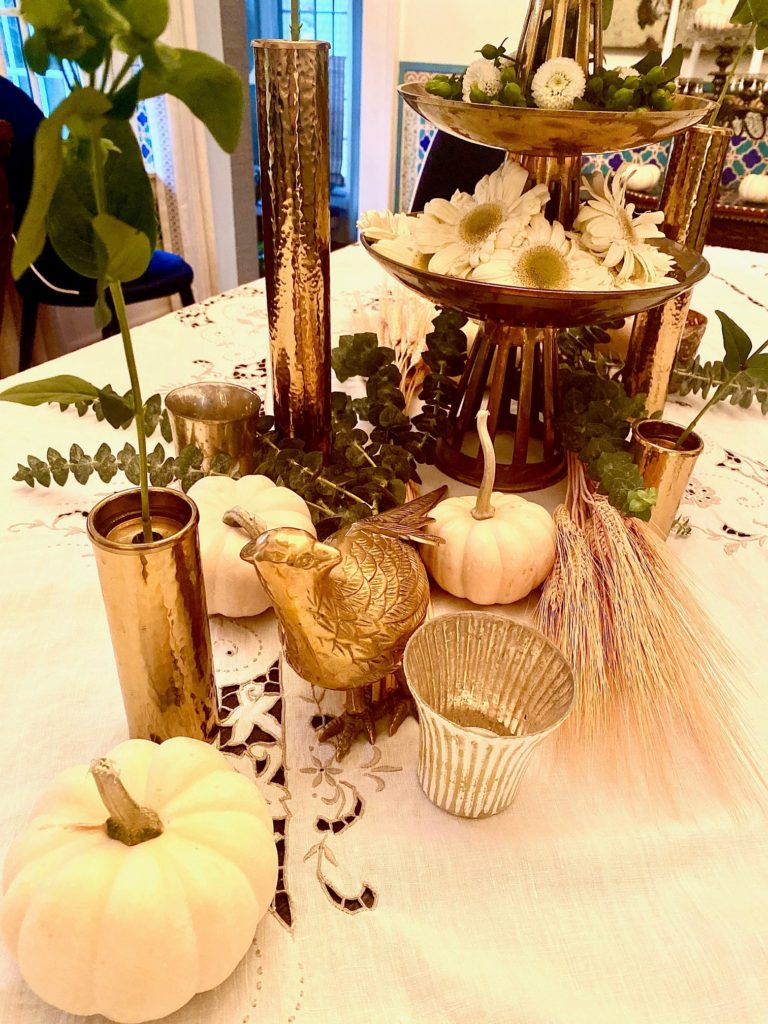 My mother-in-law gave me the birdies when I told her I'd given away similar ones we'd received as a wedding gift.
Who knew brass would be back? I was ruthless over 35 years of marriage, giving away things as we moved 9 times. The brass birds are home again and I promised my MIL I wouldn't give these away.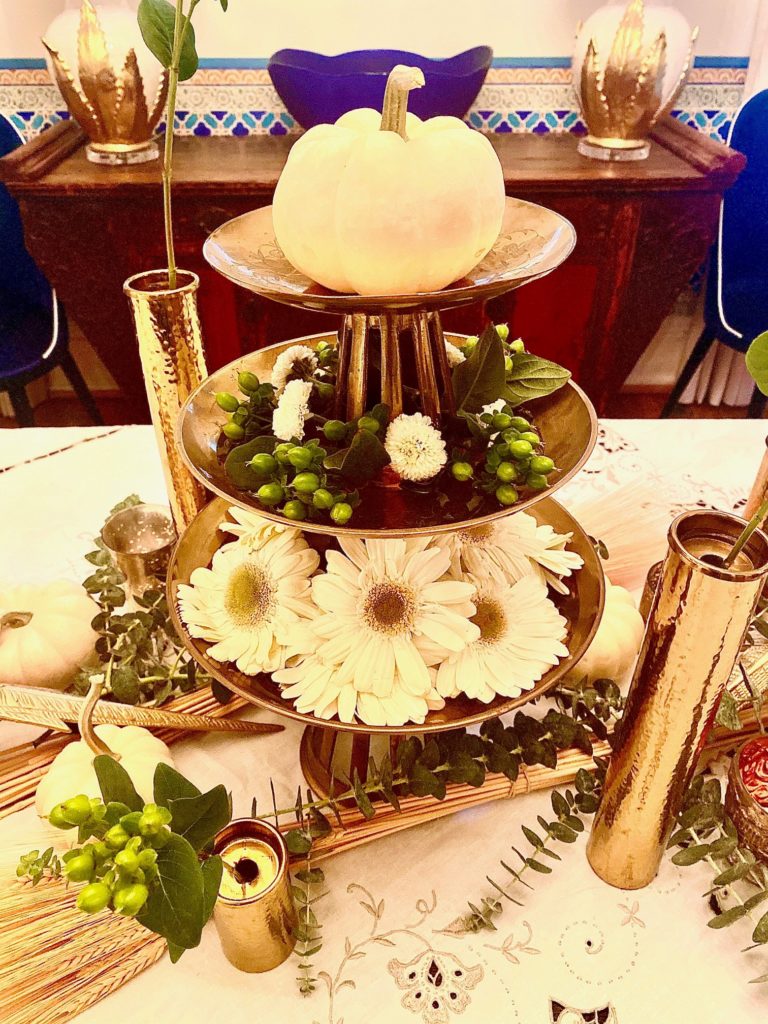 I love these single stem hammered brass vases I bought a few years back when I hosted a bridal shower. I generally buy long-lasting single stems and they can last a month or more with frequent water changing. Hope your Thanksgiving is a festive, family affair with love and gratitude at the top of the menu:) For other, more colorful Thanksgiving table ideas, read here.