Kid friendly interior design means what exactly?
I thought this was a fitting subject with kids underfoot for the summer. It is definitely open to interpretation and very subjective. Some folks want high design, perhaps necessitating a "no" touching rule. Others prefer a relaxed atmosphere for the childhood years and allow kids' stuff to take center stage. I prefer to think of kid friendly interior design as somewhere in-between these two notions. It should allow a safe environment, provide ample storage for "stuff", and still yield a stylish sanctuary for the adults.
Safety First
When my kids were little, we exchanged the sharp-edged grain scale we used as a coffee table for a rounded pine table. Although it was still wood, it didn't have the metal pieces and sharp corners of our former table. Some people opt for no coffee tables during these years but respectable, stylish and safe options do exist.
I love this buttery, soft-looking leather ottoman…great style and very safe. It looks similar to this one linked here.
I love this idea of multiple ottomans for trays, foot rests or additional seating for video game night or movies in this playroom…
This is a more "formal" but safe option, in the event that someone dives into it…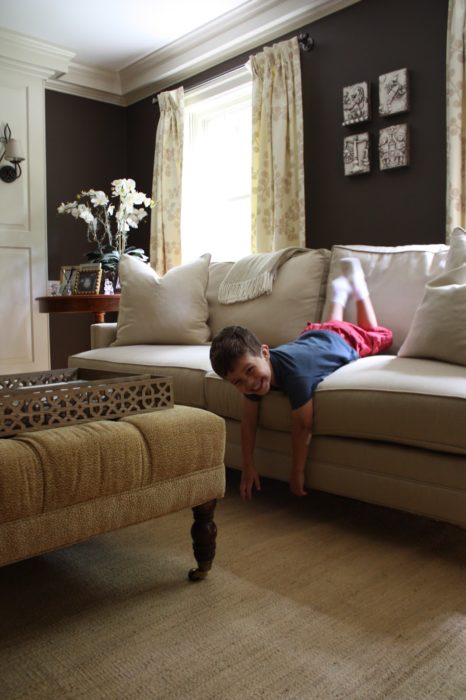 It is still possible to have attractive dressers or bookcases in a room where children spend time. However, freestanding furniture should be attached to the wall, using furniture straps or similar anchors. Kids climb dressers, try to reach the TV and other temptations; their curiosity naturally piques their interest. Better safe than sorry because you don't want this to happen…
Window shades have improved their cord safety but I generally install cordless shades for my young families. There are some width limits but I generally have worked around that by dividing larger windows in two and have found some beautiful options. Cordless are not only safer, they provide a streamlined more modern look and I love the texture of these woven shades…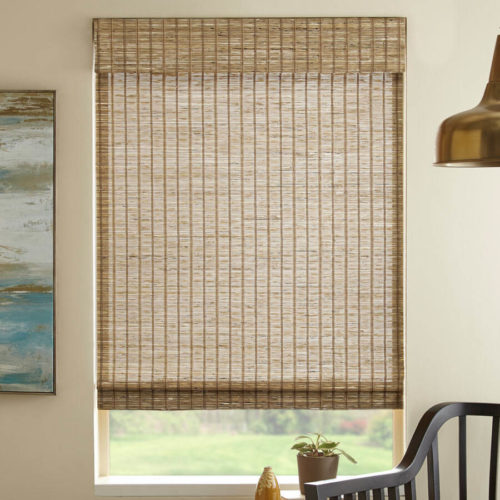 Material Choices
Dark fabrics or patterns seem an obvious choice for kid friendly interior design. Love the look of this cozy, dark couch for some reading time…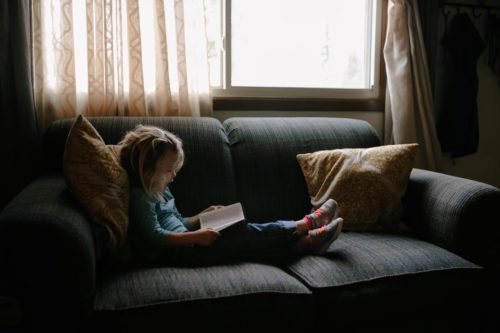 But with today's option of high performance fabric, you can also consider lighter colors as well. They repel dirt and can be wiped easily.
For rug options, a busy Persian or Kilm conceal even the worst spill. Patterned pillows on the couch won't show greasy fingerprints as much and, if made from high performance fabric, even better. I love the stylish and kid friendly pattern play in this room below…
Storage
Having ample storage means quick clean-up when the adults want to entertain without toys strewn about. I loved open basket storage for my kids so they could see everything easily but also conceal toys attractively. Built-in shelves give a lot of space for baskets, books and other storage needs…
But there are equally attractive free-standing options (**as per safety notes above, freestanding furniture should be attached using furniture wall straps or similar safety anchors**)…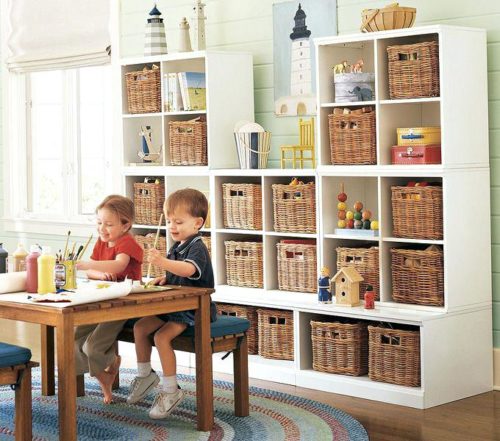 Similar storage found here and here or here.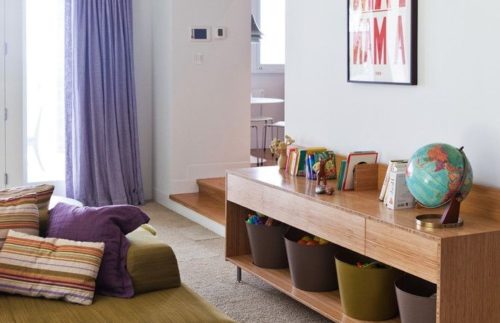 I love a coffee table with drawers for arts and crafts storage or, with deeper drawers, it could hold games and toys. I love this one with rounded edges and mid-century design. And you can't beat the charm of a vintage one with great function…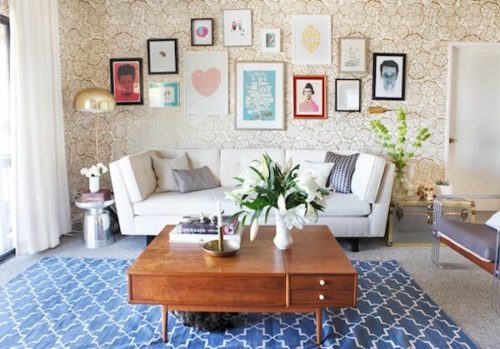 This was often taking place on our coffee table while I cooked or worked nearby…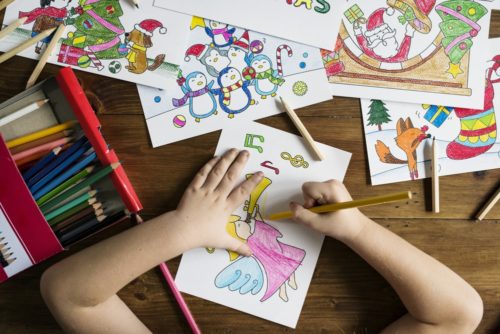 Form & Function
Ultimately, there will be chaos with toys and kids and all sorts of fun. But when it's packed up and concealed away, there is an attractive room underneath where parents can entertain as well…
…or set up a bar where moments earlier there was a homework session…
It's all about kids fitting into the life of parents who still want a life and adults accommodating the play and freedom of childhood. It can be done stylishly and with a nod to kid friendly interior design that adults love too.