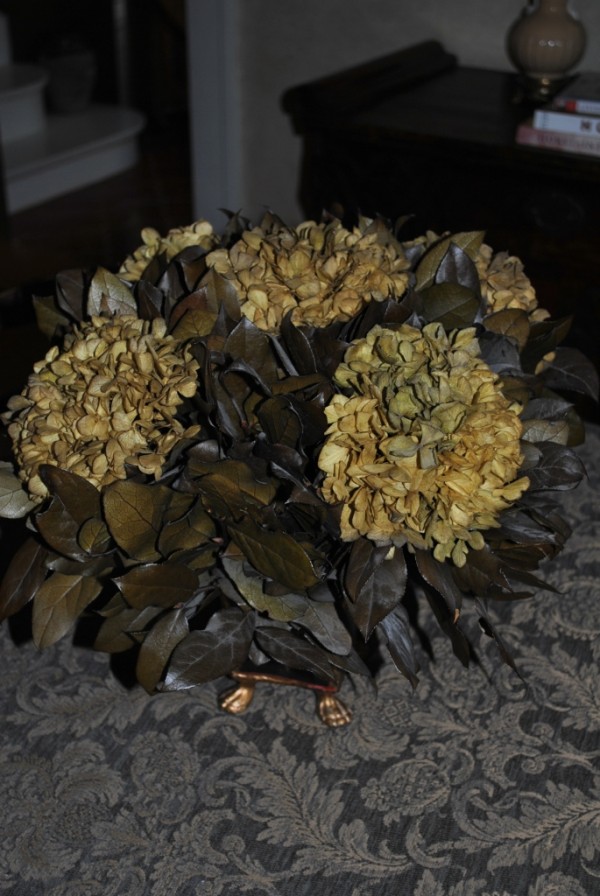 I would love fresh flowers in the house every week but realistically speaking there are budget constraints and frankly, I'm not the type of person to change the water, keep them fresh-looking and pruned.
So I've resorted to other ways to add color and natural decor year round, as in the preserved hydrangeas above. I've had them for four years and they look as great as the day I bought them. Recently got this mossy cachepot with feathers at one of my favorite antique haunts.
I love the rough texture of the pot combined with the feathers and set beside a beautiful, iridescent shell.
Recently discovered this where I ordered dried ferns and palm leaves. This website is a crafter and decorator delight.
The dried versions are as vibrant and beautiful as their fresh counterparts. Of course, shells figure prominently and recently found these teeny, tiny pine cones which contrast nicely with Italian pottery.
Redid my mantel to reflect summer with coral, conch shell with black coral tucked behind, and beautiful found driftwood that has rocks embedded in it. Gotta love found, natural decor.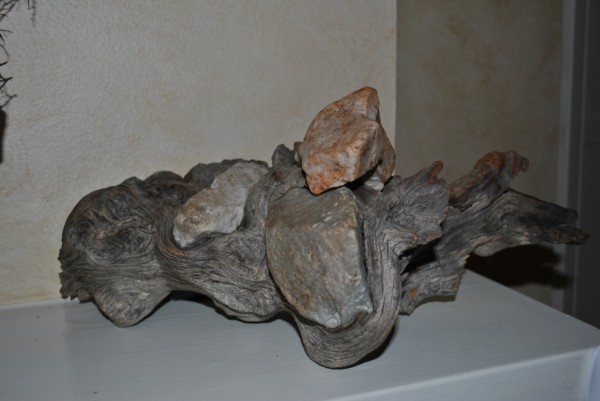 And of course, you can't beat live plants, amassed in a sunroom or even a corner of the family room. Greenery is good for the soul, not to mention purifying the air.
Have a great start of summer and get your natural decor on!