Hiring a professional and going through the interior design process may seem like a daunting idea to some.
Maybe you've always done it yourself and you have a good eye? Perhaps you feel like a cop-out because you are too busy or need a little hand-holding? Maybe the myriad of ideas you've seen while scanning the internet or binge watching HGTV have left you overwhelmed? Or maybe trying to decide how to define your style or how to make your rooms flow together seem impossible?
Using the services of an interior designer can help bring everything together and, in many cases, save you money.
Our interior design process begins with an initial consultation in the client's home.
We listen carefully as the client tours us around, taking in cues about style, color and what the client likes. We often discuss paint colors and provide ideas for new colors. The discussion also includes how to make the spaces flow from room to room with a color plan.
Furniture layout is considered and how best to use what is already there, making suggestions for finishing pieces in the space. That might include rugs, lamps, mirrors and artwork. If a renovation is on the horizon, we will discuss space planning and how best to approach that process.
Toward the end of this 90 minute session, we make recommendations for future services to help the homeowner achieve their design goals. If we're creating a Design Board, we measure the room(s) for a floor plan and include measurements of existing pieces that will stay. We similarly measure for built-ins or other renovation ideas to provide an elevated floor plan for the contractor to use as a guide.
We take pictures of furniture items and the room(s) to guide us in the next phase. Our services involve different levels such as our DIY approach where clients independently procure items. Some clients prefer our full service approach where we do it all, procuring and placing furniture, artwork and accessories.
When working through the interior design process, we often start with an inspiration.
For this client, the fabric on the top right was from an existing chair. We pulled similar colors, leading us to the other fabric which she chose to reupholster her existing dining chairs.
Our client originally thought she would get rid of her dining set because she was repurposing the dining room as a sitting area. Since her kitchen now had the only eating area, the client needed a smaller oval table.
We pointed out that, by removing the leaves of her dining table, she was left with a small oval table which suited her needs exactly. It still gives her the flexibility of expanding the table for the occasional large gathering.
The existing modern dining table cost thousands almost twenty years ago. The fabric cost and nominal reupholstery fee for the upgrade provided a considerable savings over buying new, unnecessary furniture.
We find solutions for our client's design problems.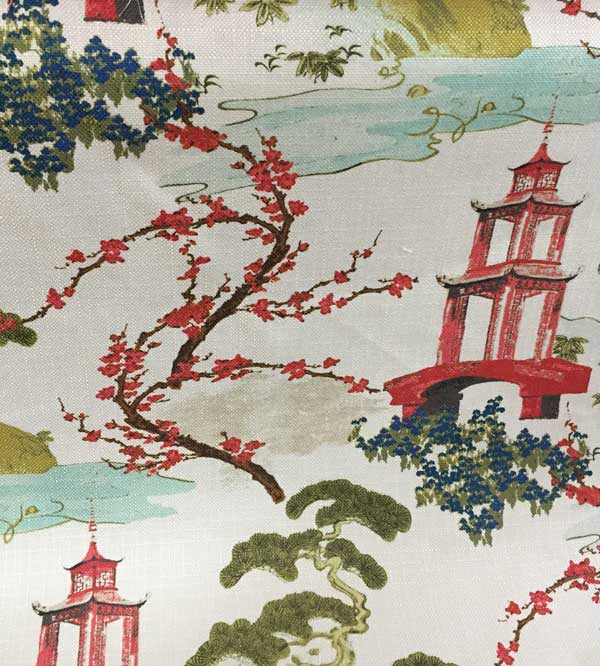 With this same client, we also helped with the master bedroom. She loved a certain fabric but the pattern could not be configured to hang properly as drapes.
We understood that she loved the trees in the pattern, the pink color and overall feel of the fabric.
The solution? We found this fabric which checked off the same design requirements, was less expensive than her inspirational fabric and pulled the green from her living area which is nearby.
We have the knowledge and resources to fulfill special interior design requests.
For a lovely bachelor, we fabricated "ball gowns" for his dining room chairs and a pair of chairs in the family room. As part of the design process, we took him shopping and found fabrics that perfectly matched his existing color palette. I then did some research to provide inspiration and found these photos to run by the client.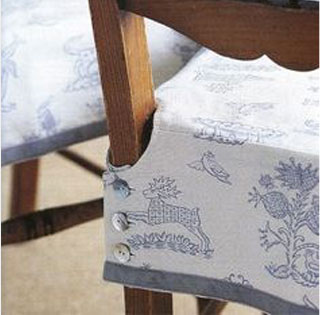 He loved the dressmaker detail with the buttons and we ran it by my talented seamstress who surpassed my client's expectations with the end results.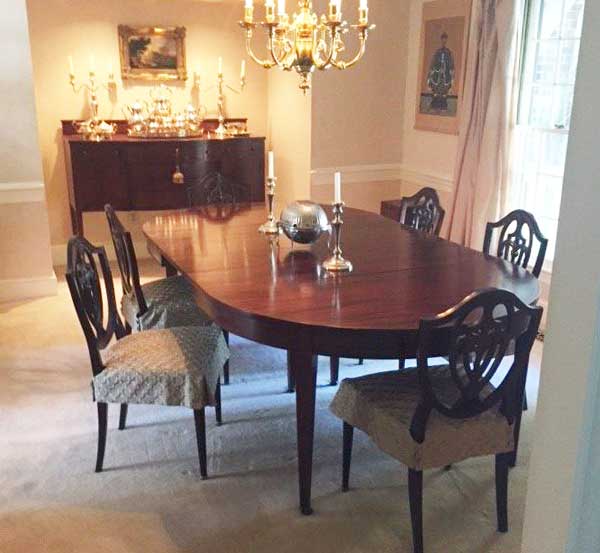 Slipcovered chairs in their new "ballgowns" (family room and dining room)
For more complicated projects, we have our initial consultations and several site visits.
This allows us to see our clients through to the end of the interior design process. For the project below, we met with the couple in their old home during the beginning stages of building their new dream home.
Over six months, we helped with building selections, chose a color palette, purchased new furniture, incorporated existing furniture and culminated the interior design process with our signature redesign, placing furniture, artwork and accessories.
It was very satisfying for us to see the project to the very end and very gratifying for the homeowners, who had just moved in, to have everything in place and perfect!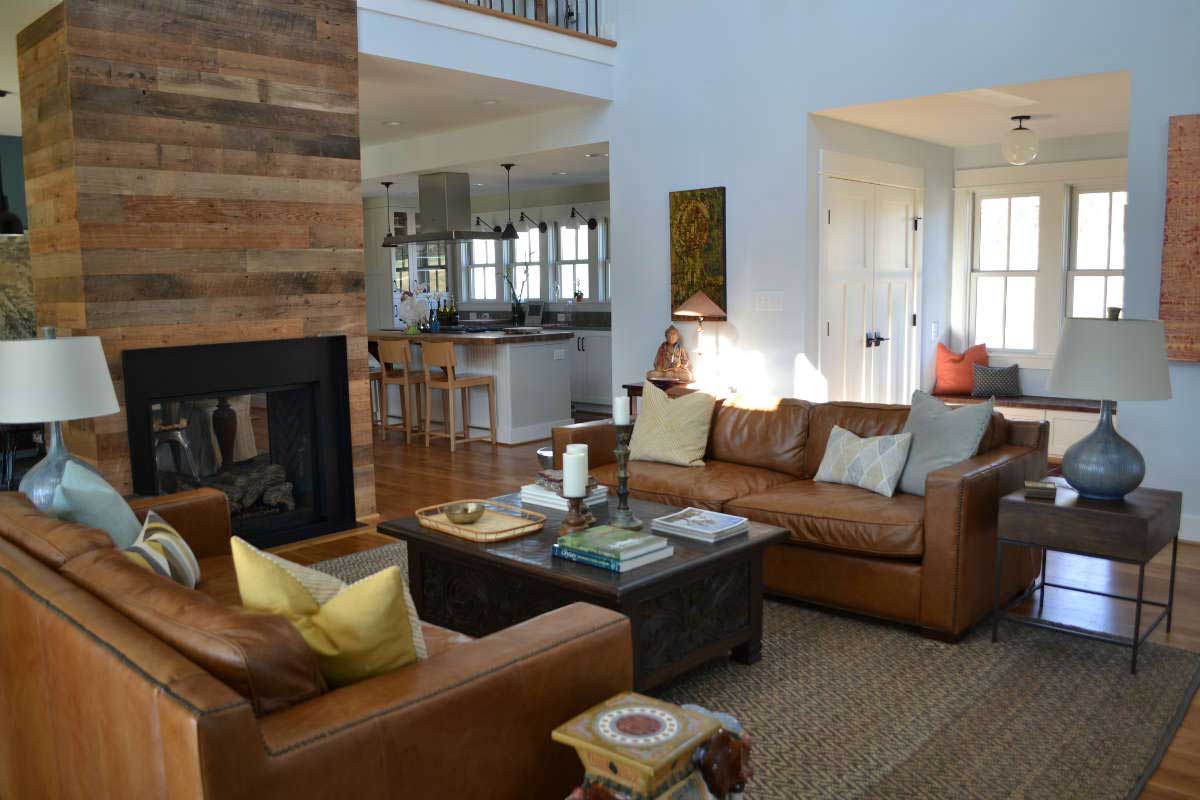 Are you interested in experiencing our interior design process?
We offer a range of interior design packages—from stand-alone consultations to custom DIY to our signature redesign service. Click here to browse our services.