This new client work involves classic furnishings, but in a 1980s modern house.
By reusing all of the client's existing traditional decor, but adding in some funky, new elements, we will blend classic with modern. She needs a new kitchen set and you can't beat this classic by Emeco. I love their whole info page dedicated to their environmental policy. These chairs, in particular, are made of 80% recycled aluminum. New client work elements below.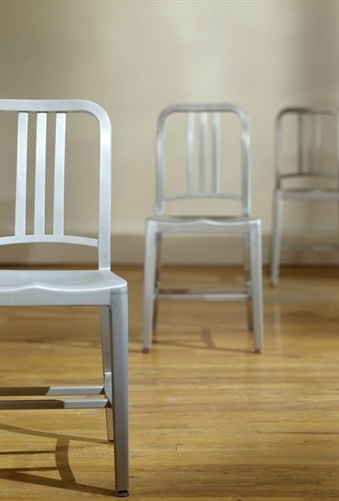 We paired these chairs with a danish modern table for warmth, trying to get that blend of warm modern and tie it into existing traditional furniture.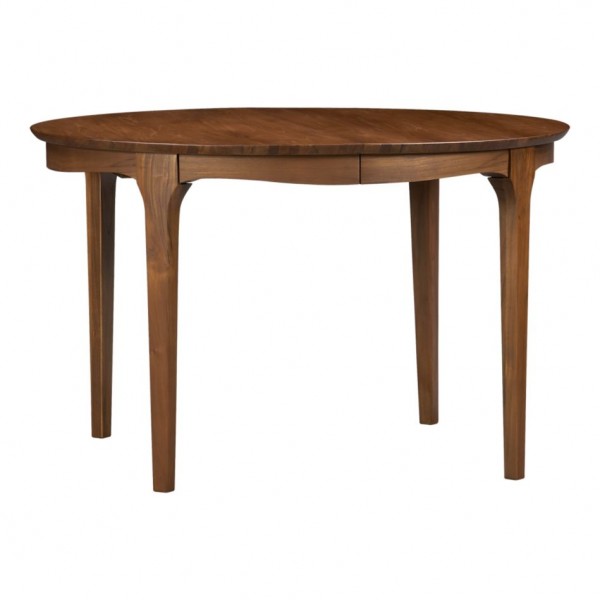 A new headboard also made the list and this one adds softness with lines that go either modern or traditional. It is upholstered in environmentally sound fabric.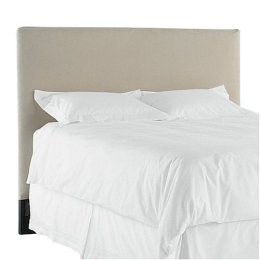 Again, the goal is to work with existing items and probably add more modern elements with fabric touches and paint.