A Mr. F&F getaway, the two of us alone, has not happened for ages.
His company Christmas party is always in January and we've typically brought the kids and done a little DC sightseeing. Middle child has to work at her part time job and little man has a bat mitzvah to attend, so lovely aunt and uncle to the rescue! A good excuse for us to escape alone – did I mention we'll be alone? I can't wait for our lovely little getaway. We'll be staying here the first night.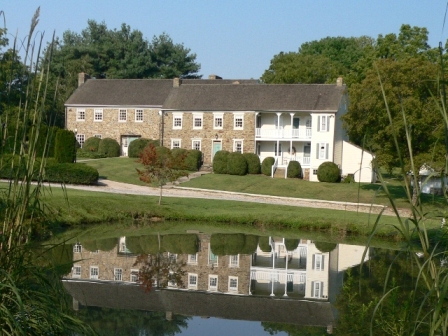 Though it could very well look like this in January.
Here's our sweet room.
Mr. F&F is also going to suffer through antqiues on Friday as Frederick, Maryland is a hotbed for my passion. Then we'll drive into the city Saturday and check out this to get some inspiration for F&F retail. And head further into town and check out a couple exhibits. Cross the river to Old Town Alexandria and stay here which is near the party. Probably explore Old Town on Sunday and head back home. A quick trip, but a much needed one for us both.